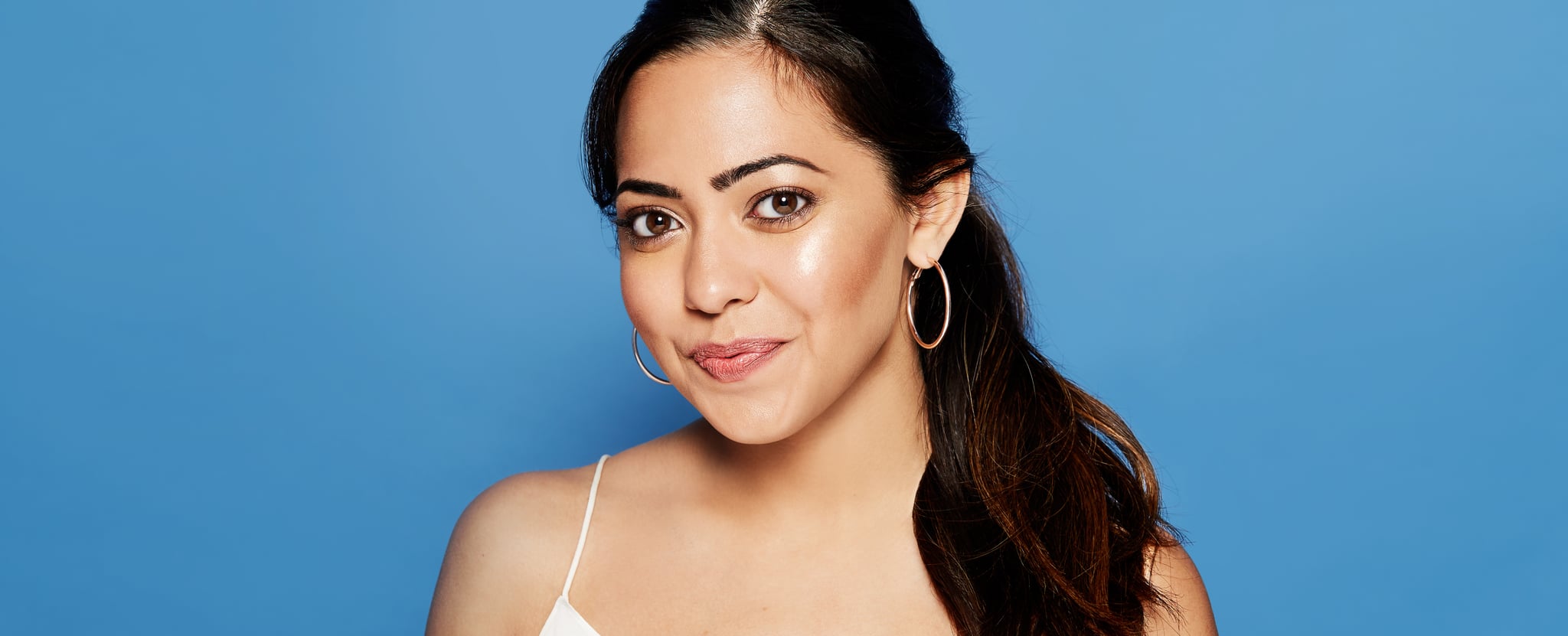 Image Source: POPSUGAR Photography / Lauren Perlstein
How to Try Out New Beauty Looks With Old Products
3 Easy Ways to Break Out of Your Beauty Rut (While Using Your Go-To Products!)
We all love trying new beauty looks, but if you're anything like this POPSUGAR staffer, you might not know how. Here we teamed up with
Walgreens
to show that experimenting on the weekend will slowly break you out of an everyday beauty rut without your feeling uncomfortable.
For Audience Development Associate Zareen Siddiqui, she's more of a watch and admire from afar beauty junkie. "I love those looks on other people, but I personally just don't find them to look good on me," she says. "I feel out of my element and not in a good way." That being said, Zareen is always willing to try something new — especially on the weekends. "Even if a product may be meant for a 'dramatic' look, I try to play with it and see if I can incorporate it in my weekend look." But when we asked Zareen what products she used every day, we knew that those same products could be utilized to create a more dramatic or slightly amped-up weekend version of her favorite beauty beat. So we took Zareen to Walgreens, where she met with one of their beauty consultants, Emery, for an aisle-side tutorial and beauty crash course. See what she learned ahead!
Zareen is no stranger to the drugstore beauty aisles. In fact, she's recommends everyone goes to Walgreens if they're in the market for a high-quality mascara. "I love CoverGirl's LashBlast Mascara, it's been my go-to for years," she says. "I've tried a lot of expensive brands in between and use them from time to time but stick to CoverGirl as my one true mascara to rule them all."
When Emery heard that, she immediately recommended Zareen try the new CoverGirl LashBlast Flourish Mascara for a slightly bolder look. It contains lush ingredients like coconut, avocado, and papaya oils so each coat not only builds volume but will condition Zareen's thick lashes.
"The trick to applying mascara is to get it at the base," says Emery. "People try to just blink into their mascara wand, but that will cause the product to go on uneven and create clumps."
Armed with Emery's tips, Zareen was able to define and elongate her lashes without even looking like she's wearing three coats of mascara!
Zareen's earliest drugstore memory? "Buying myself some obscenely sticky lip gloss with glitter infused in it." Luckily, Emery was there to help elevate her shopping cart with a product Zareen already has tried, just in a different shade.
While she traditionally gravitates toward the Walgreens exclusive, Revlon Super Lustrous Matte Lipstick in Nude Attitude, Emery recommended she try stepping up her lip game a bit with the shade Really Red. "You can always mix it with your go-to nude for a more toned-down, wearable red lip."
In general, Emery is a big fan of creamy, matte red lipstick. It's one of those products she thinks every women should have in their makeup bag. "A bold lip will take you out of your mindset and help you feel empowered," she explains.
And finally, when in doubt, add more highlighter! Zareen admits that highlight is an important step in her everyday routine, but Emery suggests on the weekend giving it a more important role.
"Nothing can help you subtly stand out more than a gold highlighter," Emery says. She explains the Maybelline Facestudio Master Chrome Metallic Highlighter in Molten Gold is one of her top sellers. "People can't get enough of this highlighter and for good reason — it actually shows up."
The gold highlighter contains pearl pigments for a truly chromatic finish. Emery says it leaves your skin looking soft and dewy while enhancing your favorite features. Aside from atop of cheekbones, this product can be used in a multitude of ways. "Use it on your brow bone, Cupid's bow, and the bridge of your nose," she says. "Or you can go really bold and use a damp brush to apply it like an eyeliner."
Credits: Photographer: Lauren Perlstein; Art Director: Shanna Greenberg; HMU: Carrie LaMarca; Stylist: Sharon Frances; Producer: Sasha Bar-Tur