How to Wear Bronzer For Fall
Are You Applying Your Bronzer Wrong?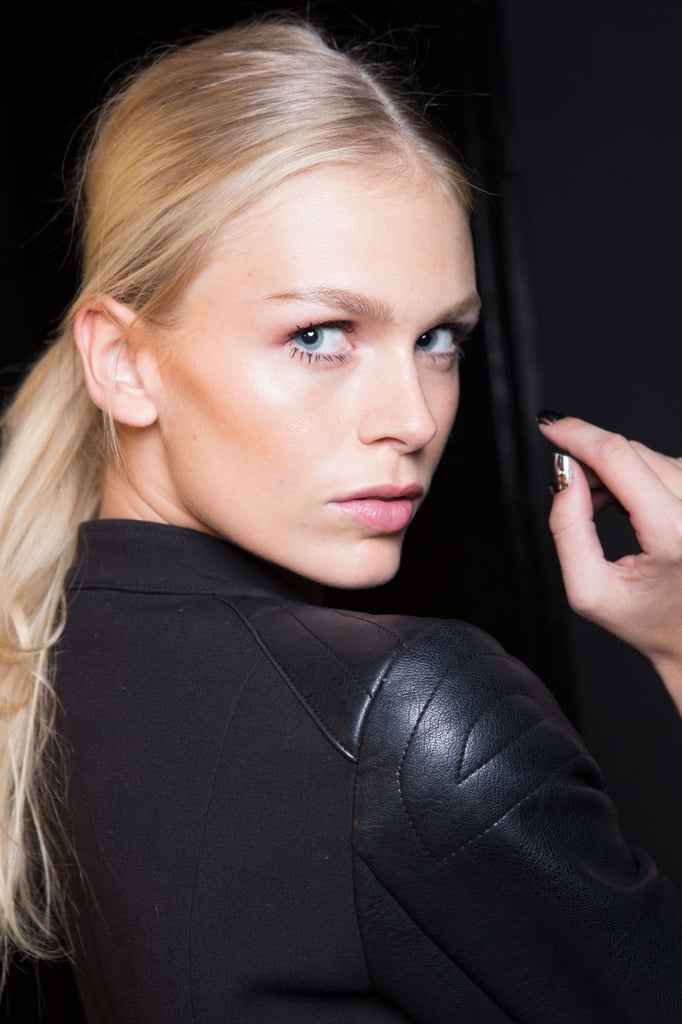 Between the sunny beach vacations and self-tanning sessions, looking warm and glowy in Summer was a breeze. But Fall is a different story. Typically we pack our bronzer and highlighter away with all our favorite cut-off shorts and crop tops, but you don't have to give up your bronzer for the next six months (withdrawal can be a pain). The secret to getting a cool-weather glow is using the right products, so find out how to create a radiant finish sans shimmer. Besides your dull and pasty complexion is already begging for a color boost!
Step 1: Bronzer is a year-round beauty tool that helps mimic a warmed look. When it comes to choosing a glow-inducing product for Fall, veer toward the matte side of the spectrum for a more natural finish. Contour by sweeping the product from the top of the ear to the corner of the lip, fading the color as you move downward. Try Trish McEvoy Matte Bronzer ($35) for a sheer, flattering effect.
Step 2: Whipping winds may give you a natural flush, but rely on blush for a longer-lasting (and less harsh) effect. Cream blush is the most moisturizing option for dry skin, and if you top your dewy cheeks with a matte blush in a similar color (go with deep rose and peach tones for Fall), you'll heighten the pigment payoff. CK One's Blush Duo ($25) has both powder and cream in one place.
Step 3: Make sure to blend bronzer and blush with a large kabuki brush to sidestep severe angles or too much separation of blush and bronzer. If you do want to add a touch of shimmer, reserve the illuminator to metallic eye shadow on the lids or highlighter under the brows. And if you still aren't satisfied with this cheek-only glow, the prime season for self-tanning never ends.