Husband Buys His Wife a Jaclyn Hill Palette Twitter
You'll Swoon Over How This Husband Got His Wife a Morphe x Jaclyn Hill Palette
@Jaclynhill my wife loves your stuff. I hid in the bathroom at work on my phone, just so I could order this when it dropped. Lol pic.twitter.com/ziCWhxf7Sl

— ABurns (@ABurnsATL) September 19, 2017
If you've tried (and perhaps failed) to get your hands on the Morphe x Jaclyn Hill Eyeshadow Palette, you'll know that simply purchasing the coveted release before it sells out is a major feat of agility.
So when the palette was restocked on September 19, we prepared ourselves for the barrage of Tweets that both celebrated scooping one up and mourned missing out again. But we didn't expect that one story in particular would leave us straight-up swooning.
According to his Tweet, one man named A. Burn knows his wife "loves" Jaclyn Hill. So when the restock was announced, Burns made sure to purchase it ASAP before it could sell out.
This chivalrous quest wasn't easy, wrote Burns: "I hid in the bathroom at work on my phone, just so I could order this when it dropped."
But this selfless act of love paid off: Burns attached a celebratory screenshot of his receipt. And we, as the meme goes, can't even get a text back.
File this story under: nice things to remember the next time you think romance is dead.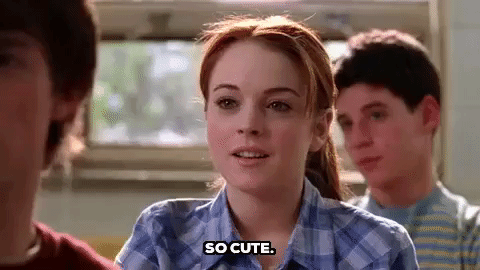 Image Source: Paramount