Julia Roberts's Hair by Serge Normant | Golden Globes 2014
Serge Normant Takes Us Behind the Scenes With Julia Roberts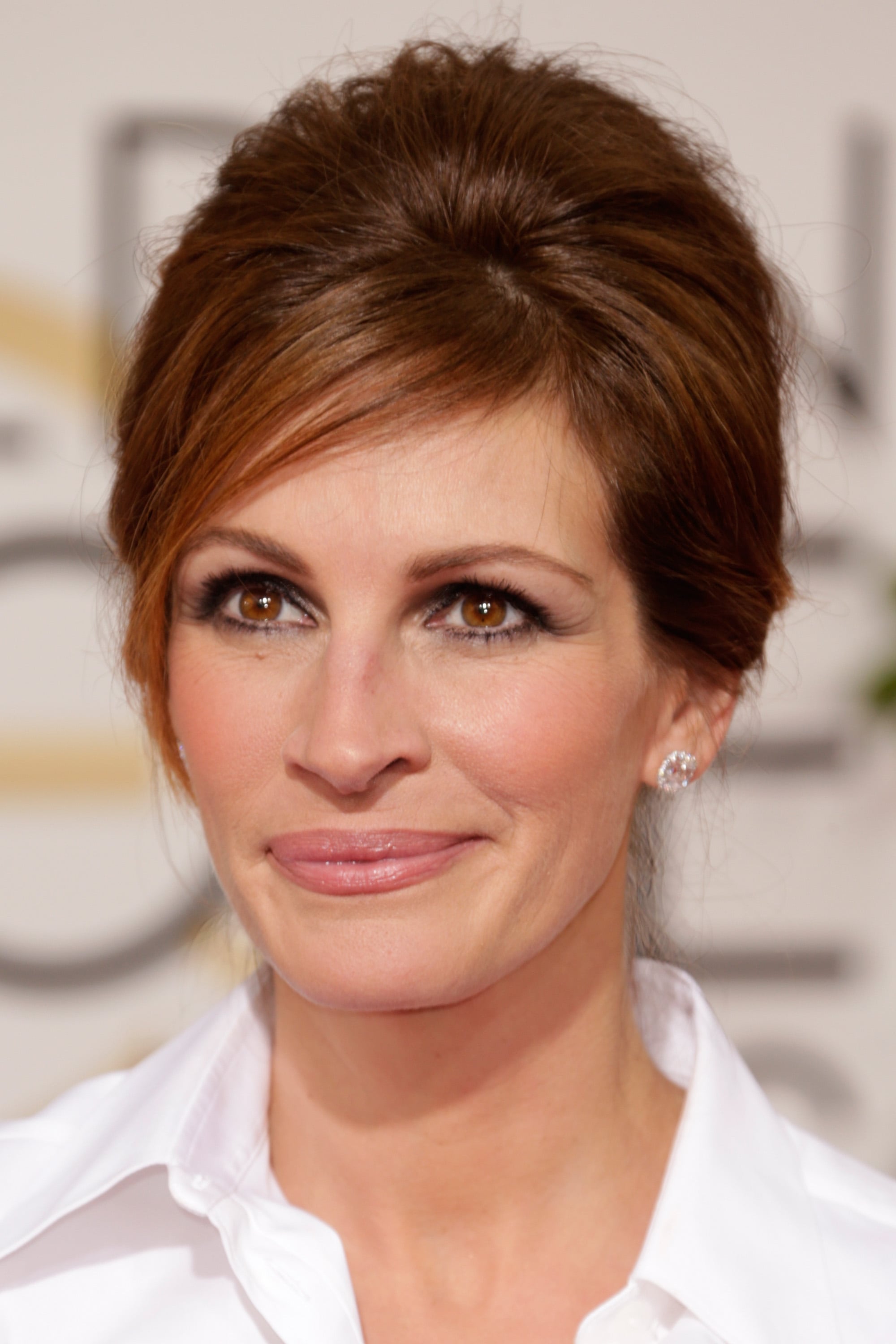 Serge Normant and Julia Roberts have one of the most prolific relationships to hit the red carpet: the stylist has created so many of the star's most memorable looks for over a decade. Normant let us in on a few secrets of Julia's beautiful and on-trend bun from the Golden Globes. Plus, he reveals his expert tips to making an updo last all night long!
POPSUGAR: How do you approach creating a look for Julia? Does it start with strictly beauty inspiration or are you thinking of the whole style? Does Julia come to you with ideas?
Serge Normant: I really don't have a rule, whatever Julia wears influences a lot of what I would do and Julia, of course, has ideas. Nothing is contrived in the way we approach an event — it has to have some element of fun. I always want her to be comfortable with the look.
PS: What is the inspiration or feeling behind her Golden Globes style this year?
SN: The inspiration is a modern twist on a '60s updo, Sophia Loren-ish, but not retro. [It's] a side part with texture and [it's] loose, to go with the silhouette of the dress.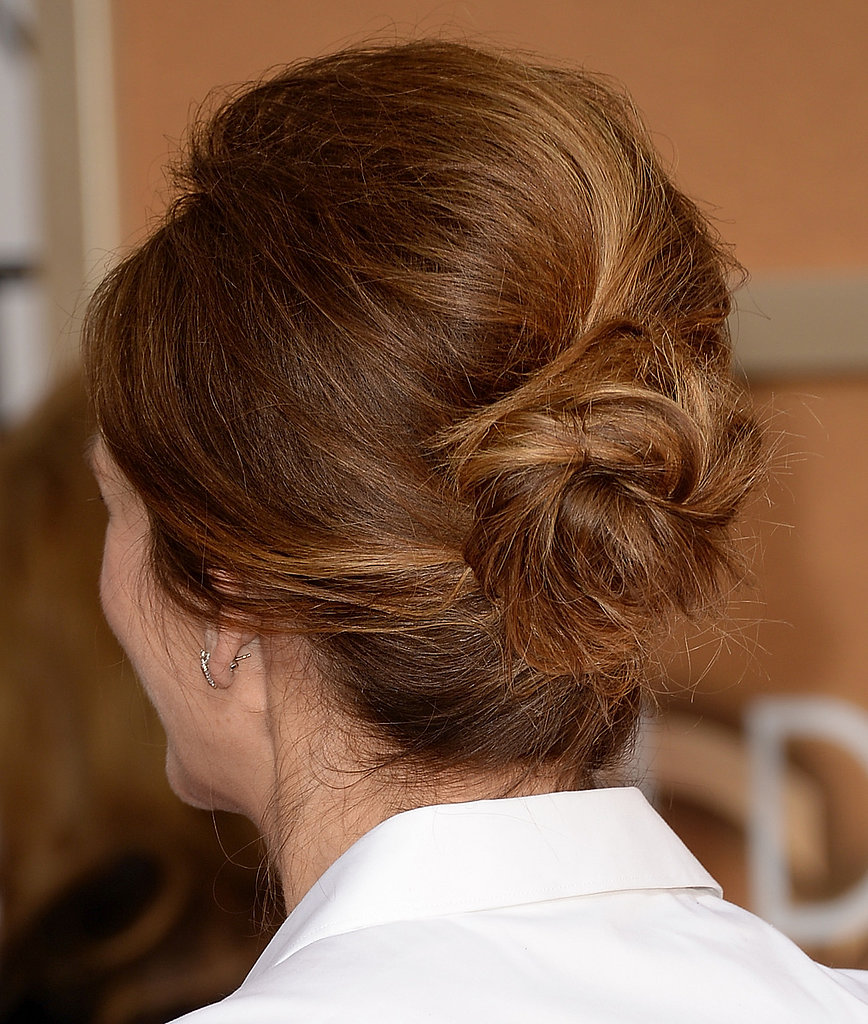 PS: What are the key products you used for the night to create the look?
SN: From my line, I used Meta Lush Volumizer ($23), Meta Revive Dry Shampoo ($25), Meta Luxe Hair Spray ($25), and [also] Kérastase Initialiste hair serum ($60).
PS: Any tips on how to make a style last all night long at a big event?
SN: I always prefer the day after for a great hair texture. Not overloading the hair is important and taking the weather into consideration is also important. As an example, I try not to use too much hair spray if there is a lot of humidity — just a fair amount so the hair doesn't get clumpy. If the hair is up, you want to make sure hair pins stay in so you can either spray them or bend on side of the hair pin. So once [they're] in the bun, [they] will be secure.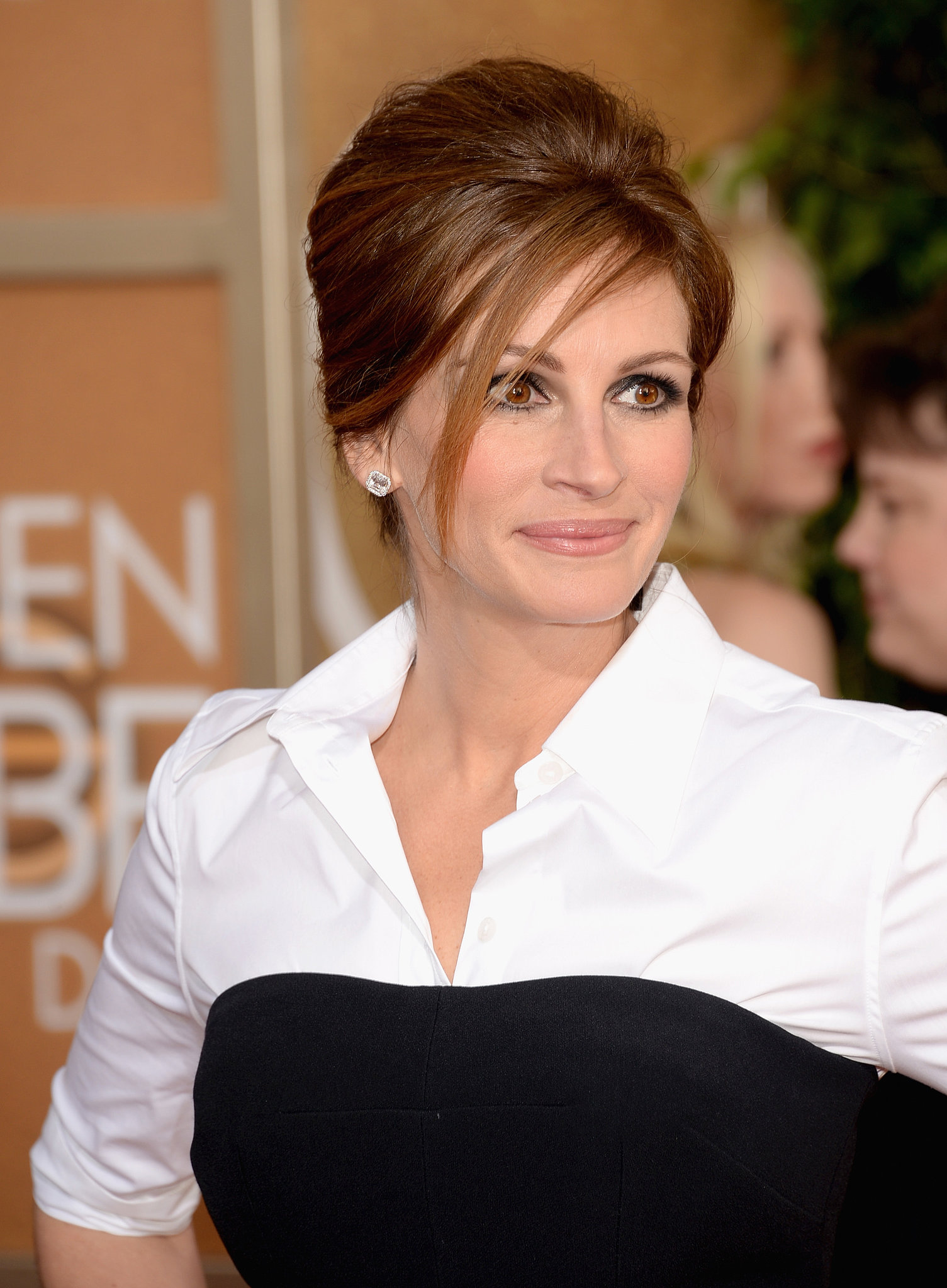 PS: You've worked together for so long. Do you have any all-time favorite award show looks that you've created for Julia?
SN: So many good ones. It's always hard to pick one, but the night she won the Oscar is an amazing one. That updo, even though very structured and sophisticated, is for me timeless and an amazing moment to remember.