KKW Beauty x Mario Collection
Mario Dedivanovic Talks His KKW Beauty Collab and the Makeup Trend of the Year
Mario Dedivanovic and Kim Kardashian met on a photo shoot during the first season of Keeping Up With the Kardashians in 2008, and they've been working together ever since. In the decade since they met, Kim has become one of the most recognizable faces in the world, and Mario is one of the most sought-after makeup artists in the industry (with 4.5 million Instagram followers).
In honor of their 10-year collaboration and friendship, the KKW Beauty x Mario line has finally come to fruition — and we're guessing it will be well worth the wait based off the gorgeous images Kim and Mario have posted on social media. POPSUGAR chatted with the iconic Master Class educator to find out all the details about this collaboration, which will become available on April 5.
The collection is inspired by Kim's ever-changing style and some of her and Mario's favorite makeup moments throughout their time together. "I basically pulled tons of our looks and our favorites and [picked] colors so that you can basically re-create any Kim-and-Mario look from the past 10 years," Mario told POPSUGAR.
Unfortunately, Mario's favorite Kim look of all time isn't even documented. "My absolute favorite would probably be the look that I did for her wedding to Kanye West, but there's no clear color images of that look because they were never released. But it was such a beautiful, classic, perfect Kim K. makeup look."
When Kim started working on KKW Beauty, she immediately told Mario she'd like him to be her first brand collaboration. It was originally going to launch in October (because they're both Libras), but the collection wasn't perfect. The launch continued to be pushed back and then conveniently was ready in time to be released exactly 10 years from the day they met.
"Right now, there's this trend in the industry where people are just trying to get this crazy-intense pigment, but I feel like that kind of backfires sometimes."
Snapshots of the collection have already been circulating on Instagram thanks to the duo, and the boldest color of the collection is Libra, an electric blue shade. "A few of our favorite looks have been using blue eye shadow over the years, so I created the most stunning, gorgeous blue eye shadow that goes well with the other shades. I think it will be a really big trend in 2018."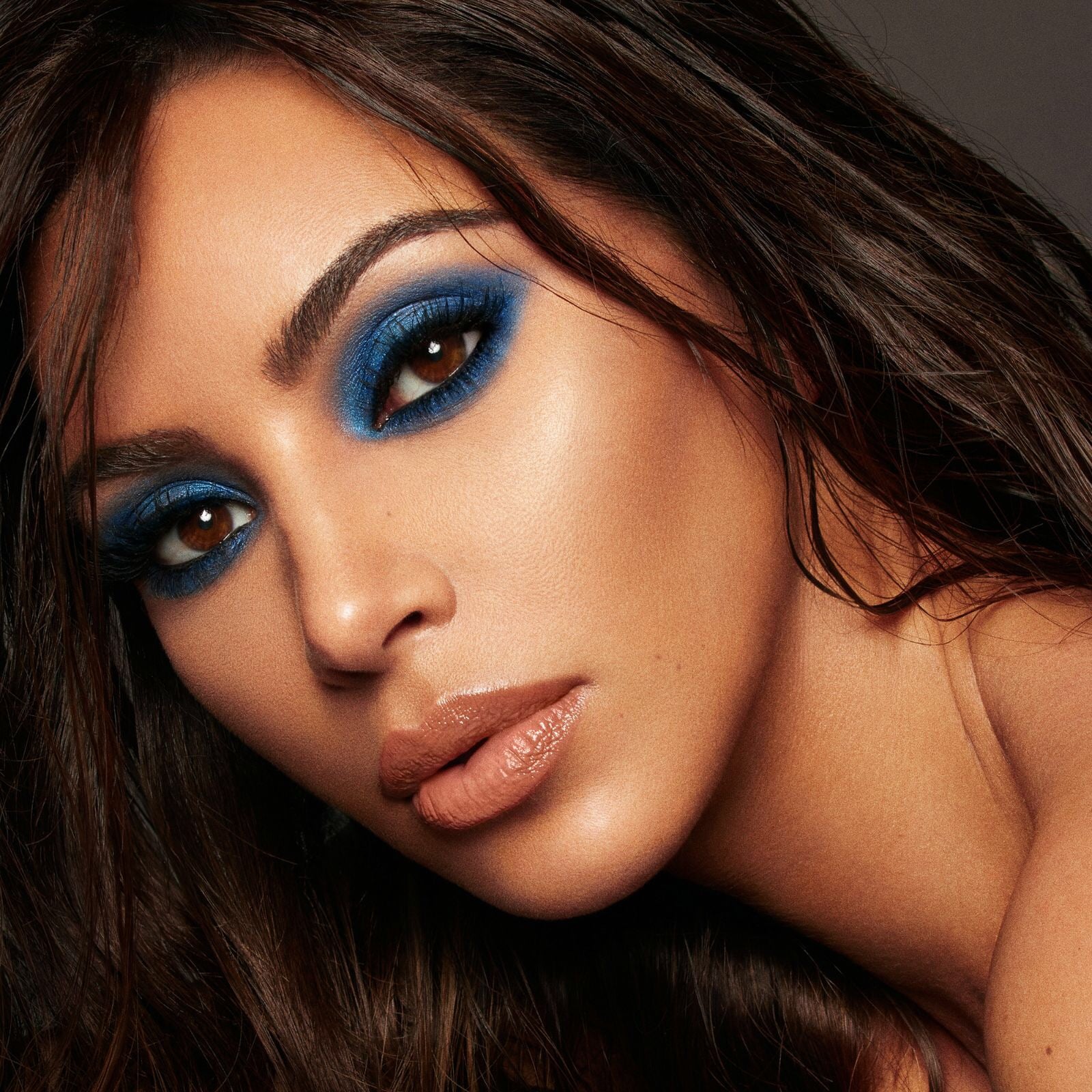 Greg Swales
The singular lipstick in the collection, Classic K, is the hue Mario used to have to mix several colors together to achieve for Kim. "I've always used about three or four lipsticks in this palette that I have, and I always mix them to create one color. So what I did is that I created that color in the lipstick tube," he said.
Mario even shared some expert tips on how to use the lip products in an unexpected way — on the eyes. "I love to take a little bit of the lipstick and apply it on the center of the lids; it has a beautiful satin texture, and it gives a beautiful glow to the lid. You can [also] apply a little of the gloss onto the lids, which I do with Kim all the time. We always do, like, a glossy lid."
As a makeup artist, Mario has high standards for the products he uses. For eye shadow, Mario is surprisingly not a fan of formulas that are saturated with color. "There's a lot that I look for, like a great formula. But I don't like it to be too hyperpigmented, because then it becomes tricky when you're playing with it," Mario explained. "Right now, there's this trend in the industry where people are just trying to get this crazy-intense pigment, but I feel like that kind of backfires sometimes. It's a little too difficult to work with for the everyday woman."
Mario set out to make a collection that both professionals and amateur makeup-lovers can lust after. "When I created the eye-shadow palette, I made sure that the products are very user-friendly and that you can apply a little bit and get the effect that you want, but you can also layer it and really get intensity. But I also think about makeup artists who will know how to use and perfect it."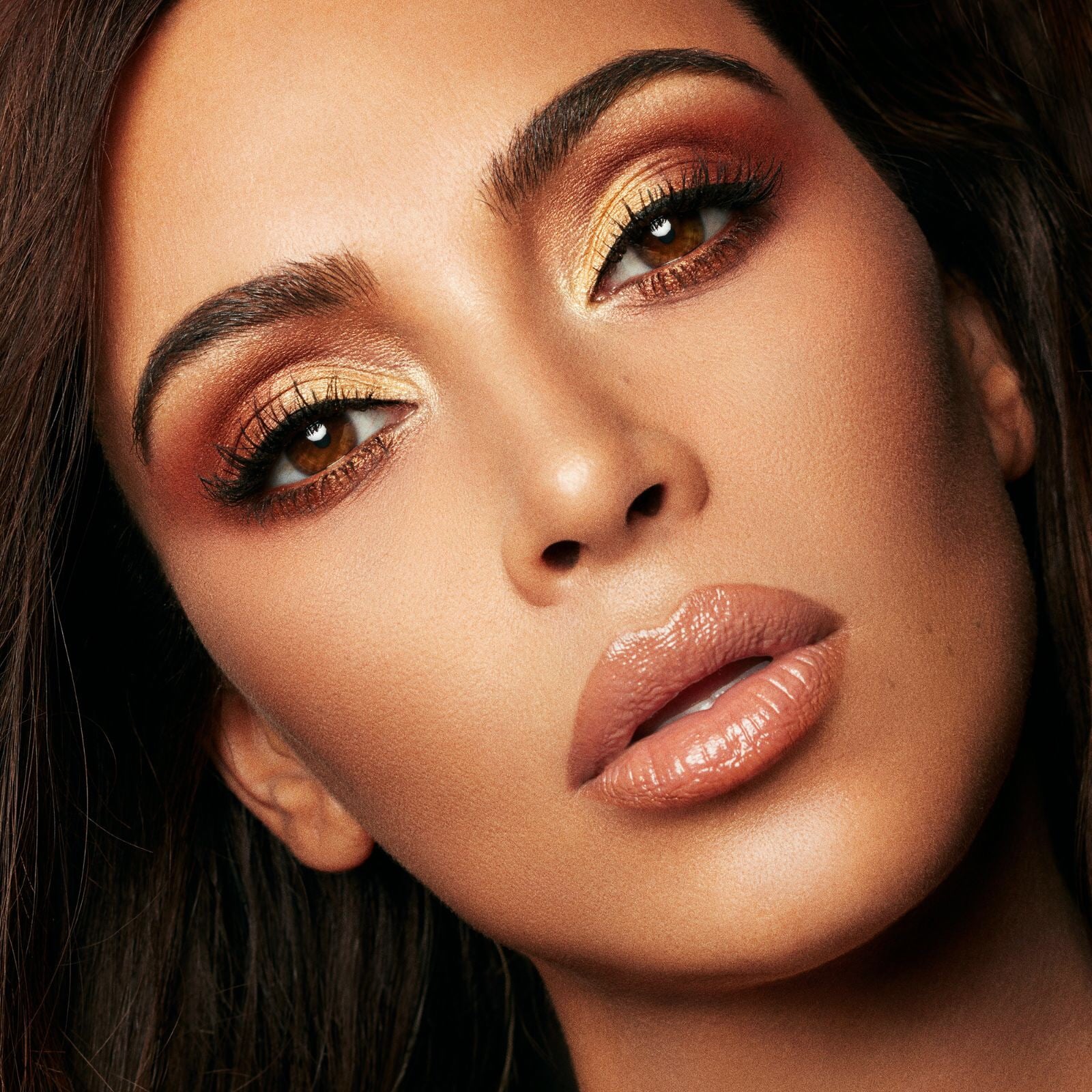 Greg Swales
The coveted collection drops on April 5 both as a bundle and individually on the KKW Beauty website. Read on to see each hue from the line.