Kat Von D Lolita Obsession Set
If You Love Kat Von D's Lolita Shade, You'll Be All Over This New Release
Universal praise is a rare thing in the beauty world (you can't make everyone happy), but there are a few products that manage to garner it. One such release is anything Kat Von D puts out that has the name "Lolita" attached to it. The rosy pink hue that began its life as an Everlasting Liquid Lipstick won fans of just about everyone who tried it thanks to its soft, buttery formula and flattering chestnut-brown coloring.
Due to its popularity, Lolita has since been reincarnated as a liner, lipstick, and shadow/blush hybrid. If you've eagerly hoarded every single one of those drops, then get ready to open your wallet, because the brand just announced it is releasing a Lolita Obsessions Set ($104), which contains every generation of the shade.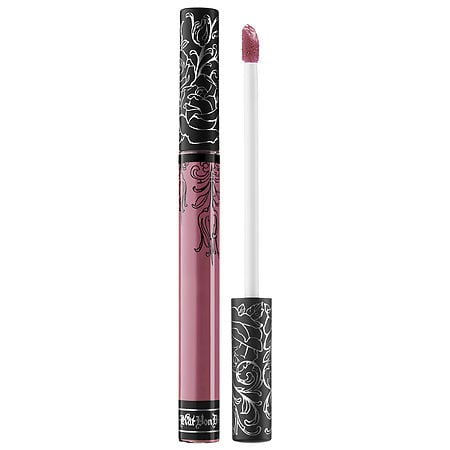 As announced on Kat Von D's Instagram, the kit will include an Everlasting Liquid Lipstick in Lolita and Lolita II (a more nude pink), Everlasting Lip Liner in OG Lolita (a softer rose), Lolita, and Lolita II, Studded Kiss Lipstick, and Eyeshadow. All of these items are full-size and separately would cost you $134, so you'll save a bit by buying in bulk.
This limited-edition bundle comes out Oct. 31 on Kat Von D's site and will expand to Sephora's digital shelves on Nov. 27.