Kenra Professional Deep Detox Scrub
The 1 Product That Finally Cured My Flaky Scalp — For Good
There are not enough Justin Bieber posters in this world to convince me to upload a zoomed-in photo of my scalp — how am I to know just how much grisly content you can stomach? — so I'll leave it at this: I have dandruff. There. I said it.
Unfortunately, seborrheic dermatitis has never been cute. (Just ask the 50 percent of the population with the condition.) For me, the flaky scalp situation is self-inflicted — an itchy upshot of my mildly unhealthy obsession with dry shampoo. Then Kenra Professional's Platinum Deep Detox Scrub ($28) landed on my desk last month and instilled a little faith in me. Let me explain.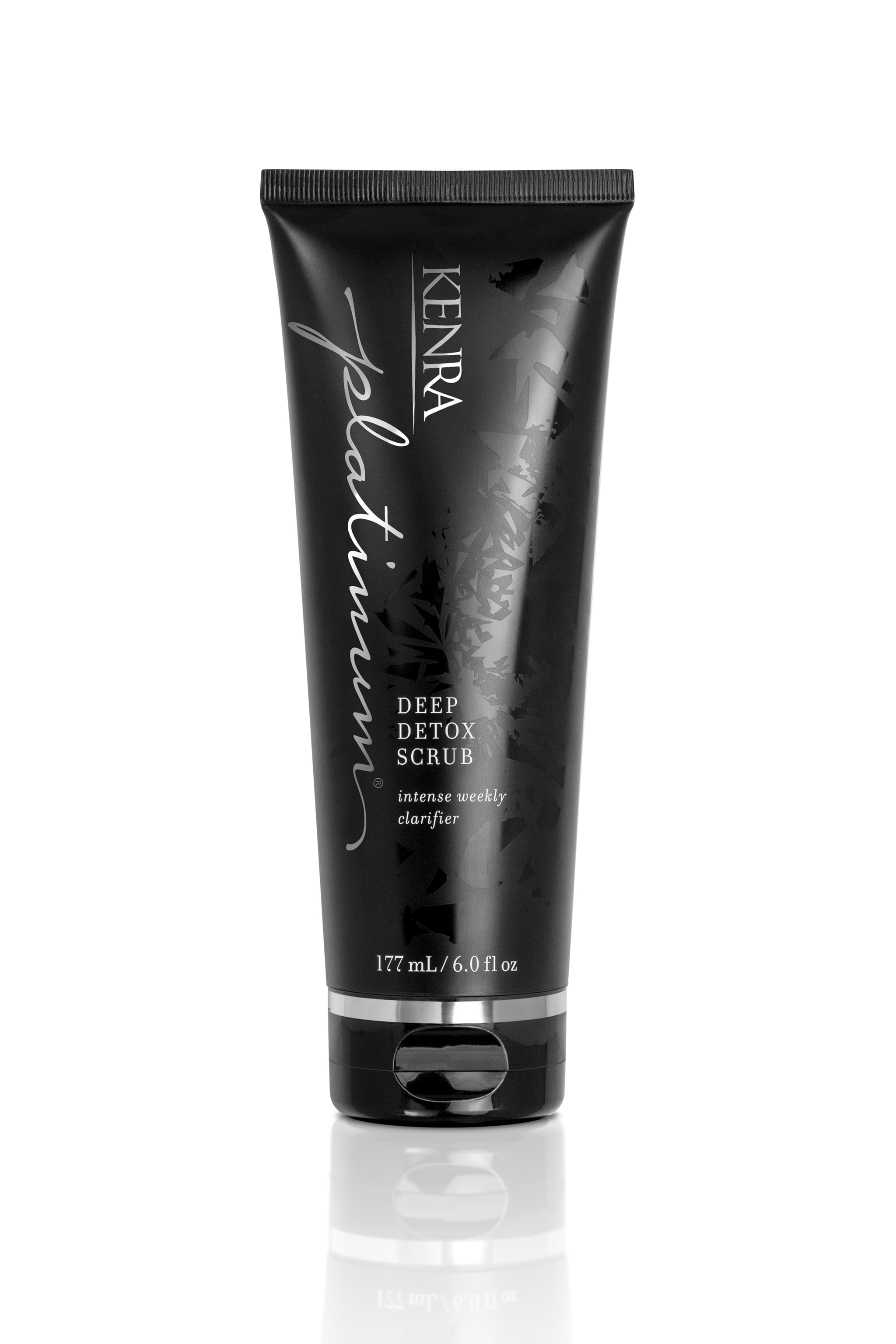 For starters, the clarifying scrub is packed with activated charcoal, the vacuum of all beauty ingredients that effectively sucks up dirt and oil (or, as I like to call it, the layers upon layers of dry shampoo on my scalp). Plus, unlike traditional physical scrubs, the exfoliating particles in this formula are microscopic, so you can barely notice a thing when you're rubbing it onto your head. I've used it once a week for a month and it feels amazing, smells like heaven in a bottle, and perhaps most impressive of all, has completely eradicated flakes.
Of course, you'd have to pry my beloved Klorane dry shampoo from my hands before I ever gave it up, so you can believe I'm still up to my non-showering shenanigans, but the fact that I'm not seeing nearly as much dandruff by day three (or five) is enough of a win for me. Bieber, come at me.
Image Source: Courtesy of Kenra