Kylie Jenner Wet Set Highlighter Fall 2017
See Why Kylie Jenner Just Called Her New Highlighter Her "Favorite Thing Ever"
In today's example of Kylie Jenner dodging pregnancy rumors while dropping new products, the businesswoman has just teased her new Wet Set Highlighter. And if you're the type of beauty fanatic who would testify that the Lip Kits or Kylighter changed your life, get ready. That's because Kylie herself just wrote on Snapchat that her upcoming Wet Set Highlighter is one of her "favorite things" she's ever made.
In a series of Snapchat stories, Kylie showed off the formula, via both finger swatches and wearing the product on her cheekbone. While there's no release date on this shimmering, iridescent powder that could easily be mistaken for literal fairy dust, Kylie asked fans in her caption to "stay tuned" for more updates.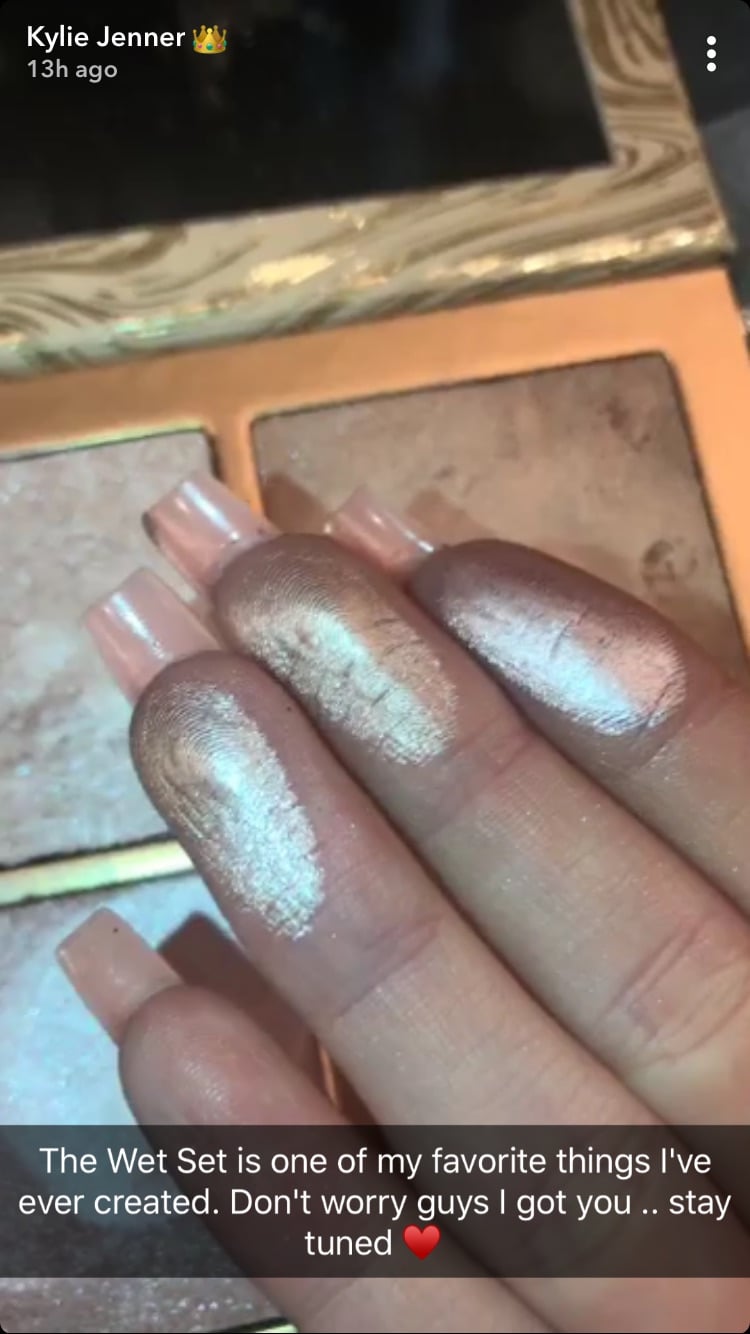 This bright, pigmented powder looks so sleek that it does give off a name-appropriate wet effect. Just take a look at Kylie rocking Wet Set below — it's pure dewy goddess goodness.
Along with writing that, "This stuff is magic," Kylie also revealed that the product, "is one of my favorite things I've ever created." Wonder if she'll alter that statement in about six months or so after (potentially) creating human life? Stay tuned for the answer to that, and more information about Wet Set when we get it. (But mostly just information about Wet Set).