Lea Michele Hair and Makeup 2017 Billboard Music Awards
Lea Michele Is Wearing the Perfect Topknot For When It's Just Too Damn Hot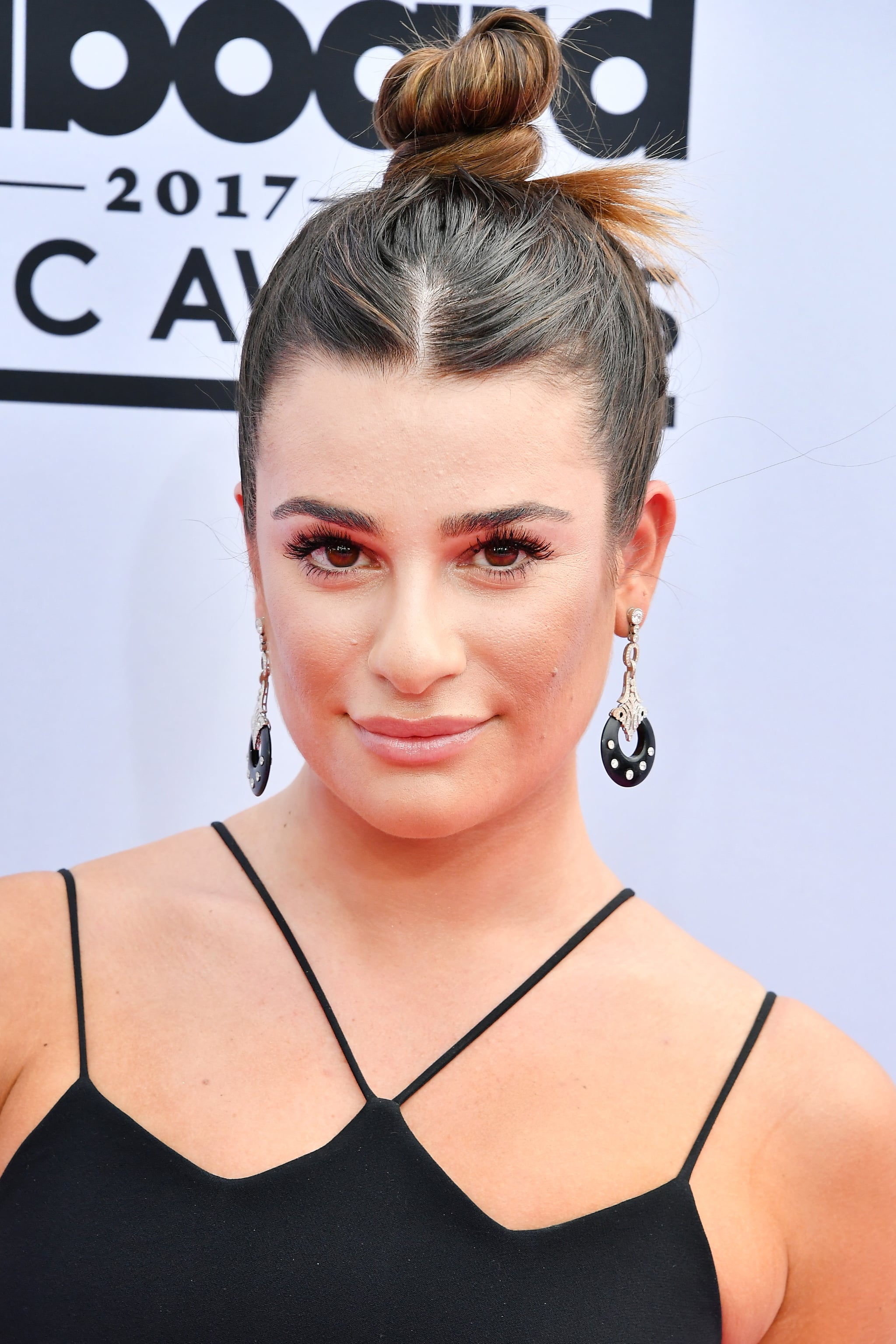 We don't blame Lea Michele for having her long hair twisted up into a sophisticated topknot at the 2017 Billboard Music Awards — it was 97 degrees in Las Vegas! The triple threat pulled off the look we all want when we just want our hair out of our faces.
Her topknot, created by Sarah Potempa using The Beachwaver Co. tools, featured a center part with a little bit of hair sticking out of the twist. It's fashion-forward and ideal for Summer pool parties.
"We went with a chic top knot to accentuate her intricate dress and detailed earrings!" Potempa told POPSUGAR via email. "I left the ends out and started with a center part to give the look a more edgy, editorial feel."
The rest of her beauty look featured simple bronze and neutral shades that highlighted her features. Props to Lea for doing what needed to be done in that damn heat!