Light-Up Mirror on Amazon
Makeup-Lovers, This Light-Up Mirror on Amazon Prime Is Going Viral — and It's Only $15
As POPSUGAR editors, we independently select and write about stuff we love and think you'll like too. POPSUGAR has affiliate and advertising partnerships so we get revenue from sharing this content and from your purchase.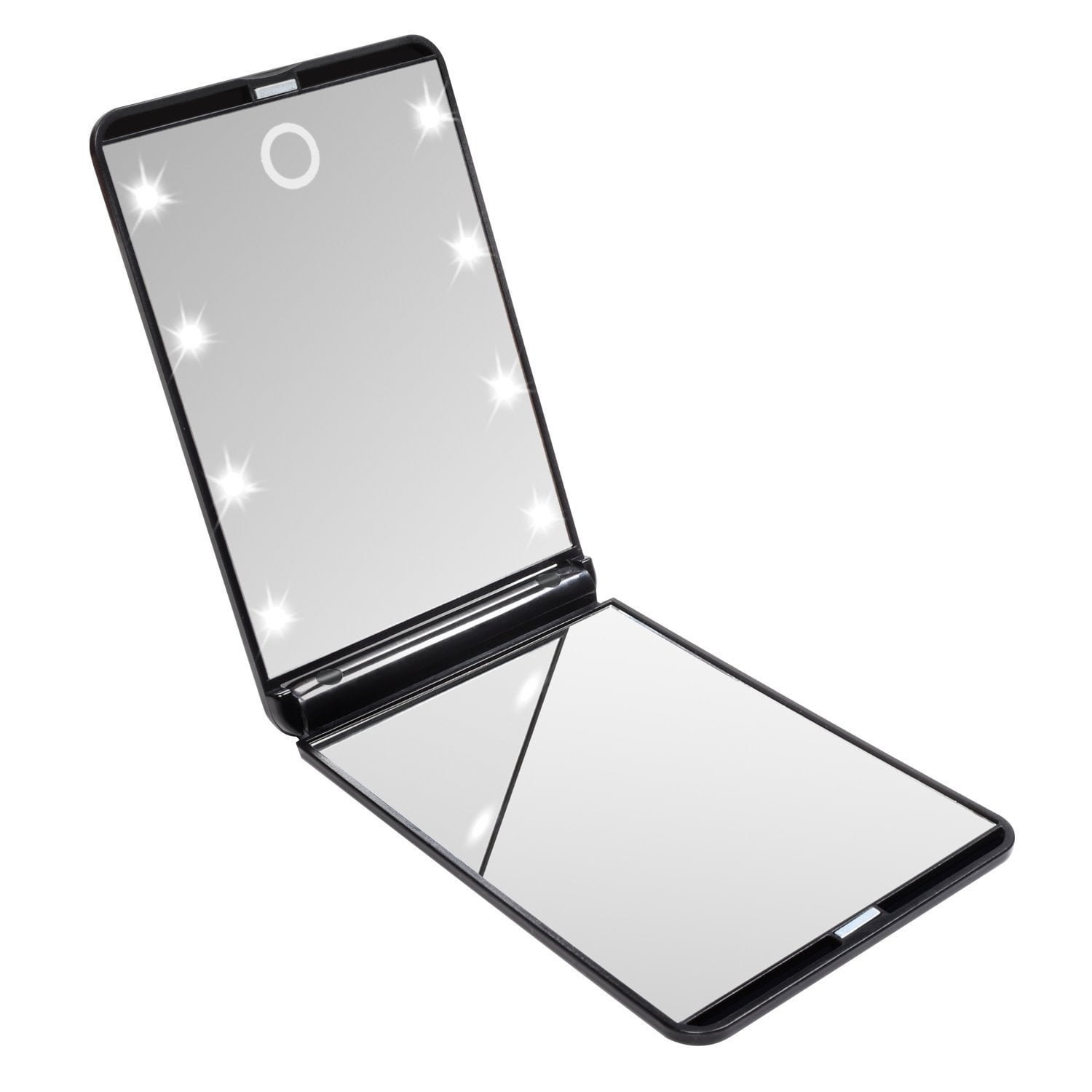 Beauty-loving girls, we may have just found your next purchase. When we saw that this HotLife LED Lighted Makeup Mirror ($15) was up 650 percent in sales on Amazon, we knew we had to investigate. Seventy-six percent of customers who bought it have given it a five-star rating, which is impressive. So why is it so great? Let us break it down for you.
The mirror, designed for using when applying makeup, includes eight dimmable LED lights that can help you when you're dealing with poor lighting conditions. It also has one side with a classic polished glass mirror, while the other side has magnification so you can get up close and personal. When folded up, it's slender so you can easily slip it into a purse or suitcase when you're moving from place to place. The mirror requires two batteries, but the package comes with four so you can replace them when they die. This device is basically your own mini vanity you can take with you wherever you want.
"Perfect on-the-go mirror," one customer said. "The lights that are installed are bright! It's small and can fit in the back of your pants pocket. Bought this mirror for a trip and it was one of the best convenient things I got." We can't believe someone didn't invent this device sooner.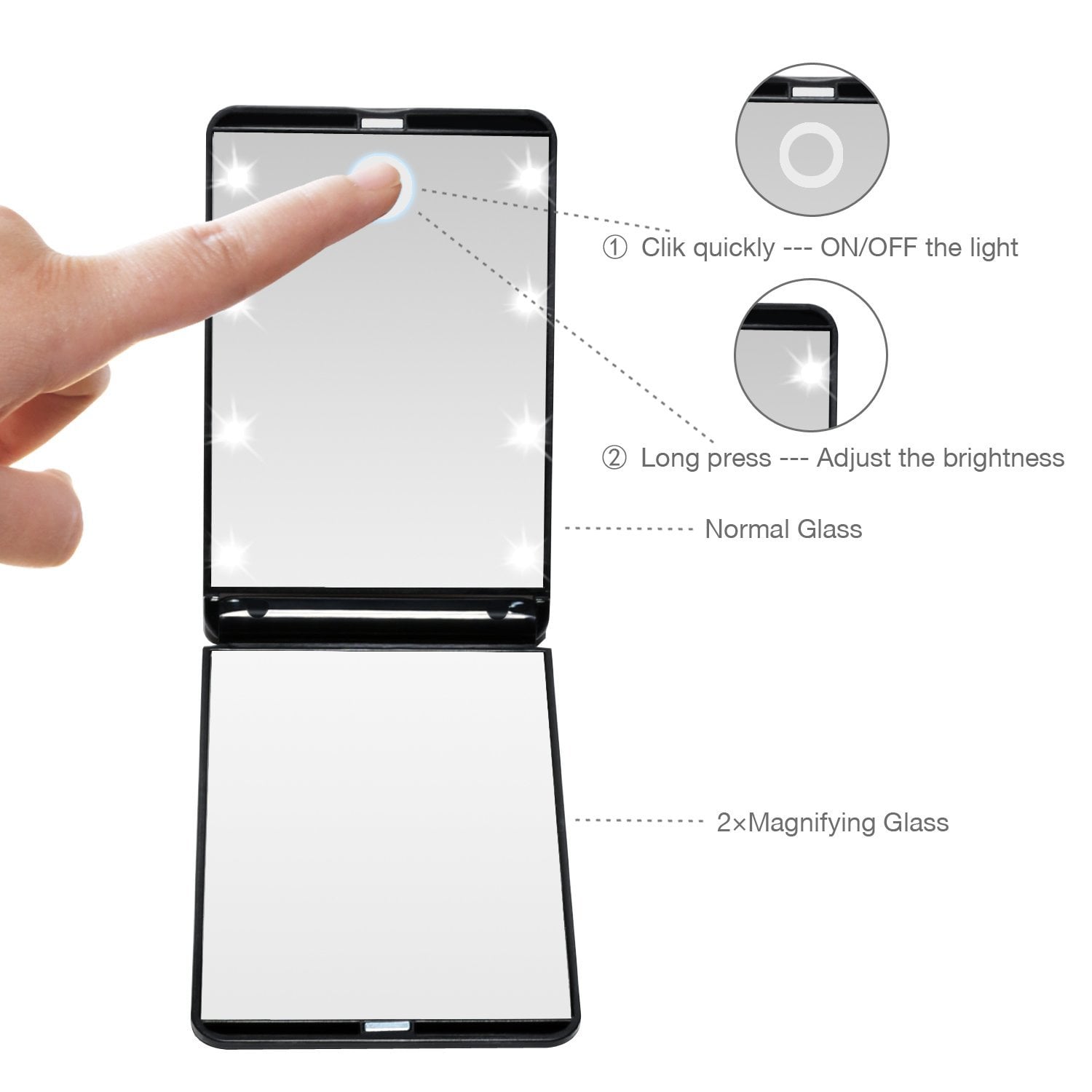 So will you give this cool mirror a try? It's available on Amazon Prime, so you won't have to wait long to receive it. We can't wait to test it out on our next trip, in the office, and anywhere else we're headed!