Lupita Nyong'o Hair by Ted Gibson | Interview
Lupita Nyong'o's Hair Is Going to Be "Bigger" Than Ever at the SAGs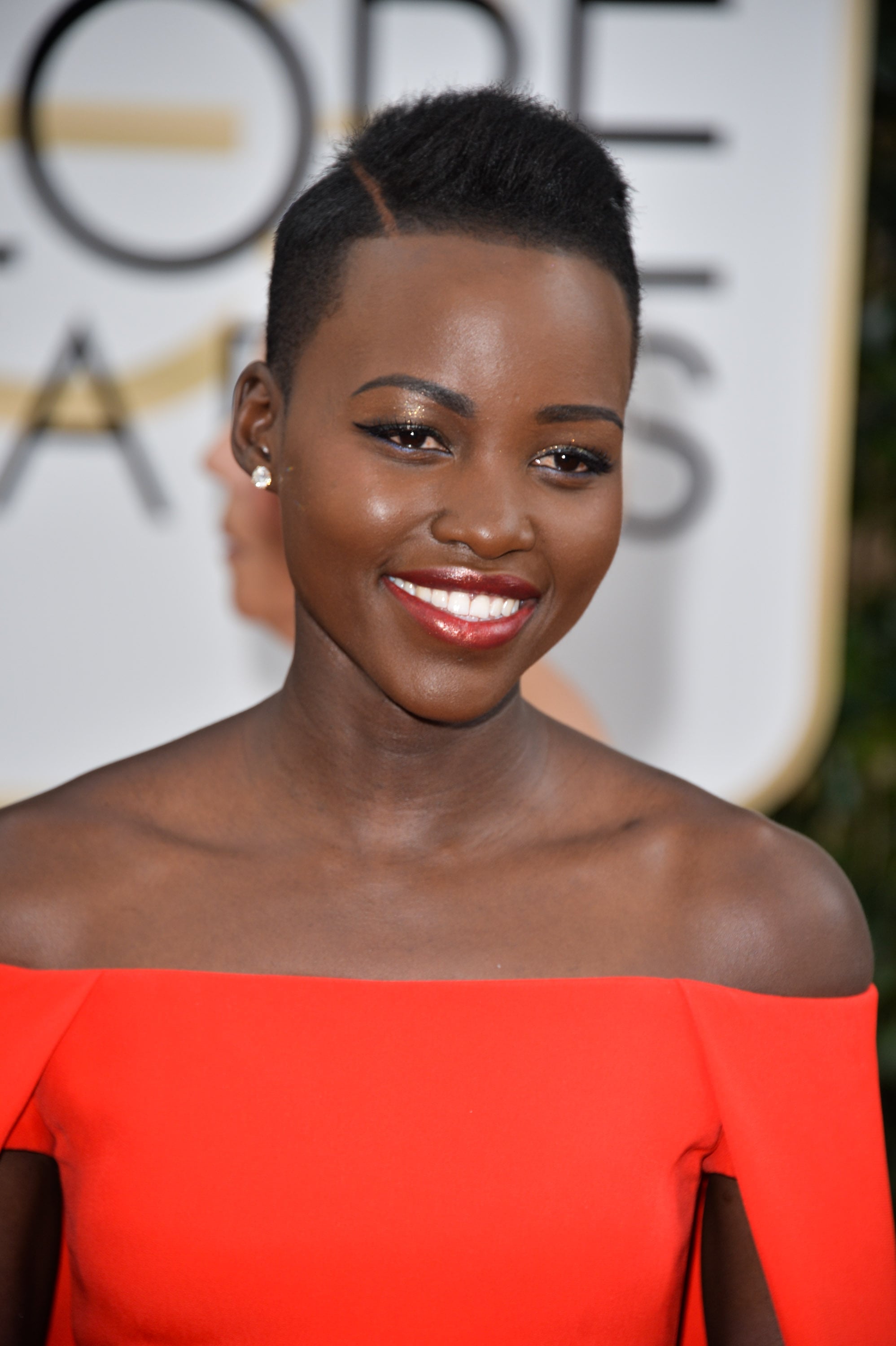 We haven't stopped talking about Lupita Nyong'o's short Afro since we first spotted her on the red carpet, and with her recent Oscar nomination, it seems everyone else is talking about her, too. We spoke with her hairstylist Ted Gibson to get a better feel for the young actress, and apparently she is just as gorgeous on the inside as she is on the outside. Keep reading to get Gibson's natural hair styling tips and a behind-the-scenes look at what it's like to work with an up-and-coming star. Plus, we press him for details on Lupita's SAG Awards style (with promising results).
POPSUGAR: We all love Lupita on the red carpet. What is it like working with her?
Ted Gibson: What's great about Lupita is that she was born in Mexico City. She was raised in Kenya. She is a Yale graduate. So you think when you meet her that she would have this sensibility, but she is the most down-to-earth, lovely young woman who I have had the pleasure of working with. It's really nice to see how someone who has her first movie and recently graduated from college is the It girl right now in Hollywood.
PS: Does she embrace that It girl status, or is she still excited about everything being new?
TG: She is still wide-eyed. I think that's what's great about her because she is having a great time, and who wouldn't? The great thing about her is that she is so striking and the inside is just as lovely as the outside.
PS: How involved is Lupita in the styling process?
TG: It's always a collaboration. I'm always talking to my clients about what type of woman she feels like at the moment. It's important for me to have an arsenal of tools to create whatever it is we're feeling at that moment because it changes. Women are complicated creatures. One minute it could be one thing, and the next minute it's something else.
But I tell women all the time: if you've been to the hairdresser and he or she hasn't given you anything new in a year, then it's time to change your hairdresser. Change is good. If you don't change anything, you end up being the same woman all the time, and there is nothing more boring than that. I'm not talking about cutting your hair off, but doing little tweaks really makes a big difference whether it's your color or cutting bangs.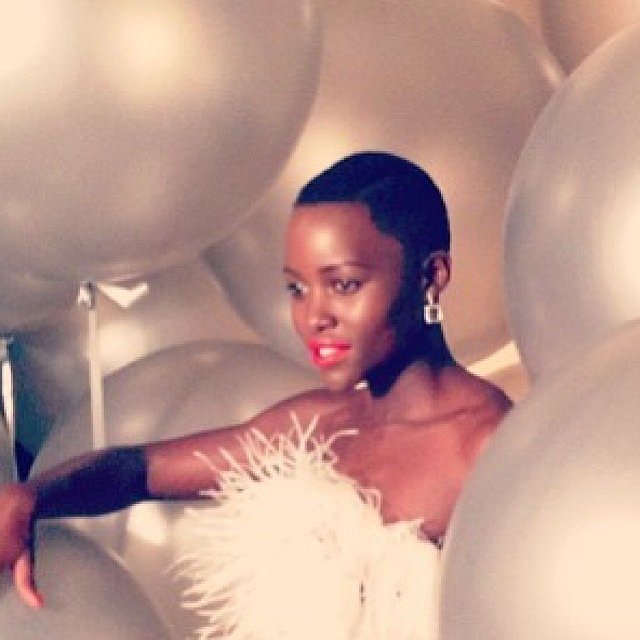 PS: I'm always surprised at how different her short hair looks every time I see her. What are your tips for styling a close-cropped Afro hairstyle?
TG: I think the tools are one of the most important things for natural hair. If you want your hair to be on the straighter side, there's a tool I really love by R Session Tools called Root Control ($180). It has a heating element in the middle and combs on the outside that help give hair that smoothness you're looking for around the hairline. It gets directly to the roots and helps to straighten at the scalp.
PS: At the Golden Globes (above), Lupita's hair had a little height. Are there products a woman can use at home if she's trying to add inches to her short Afro?
TG: A smaller flat iron works really well. Using the right kind of wax or pomade is going to help seal in the moisture. So when you step outside, it's not going to revert back to its natural state. Aveda Anti-Humectant Pomade ($21) is great for natural hair. L'Oréal Professionnel has one called Architexture ($20). There's Murray's ($6) if you really want to keep it down.
PS: Lupita has recently added a part, and I've been seeing a lot of the '90s fade cuts coming back on men and women. Do you think that is a trend we'll see more of?
TG: I think so. What's great about a part is that it can look masculine and also feminine at the same time depending on where it's positioned. A deep side part will help open up the face a little bit. If it's lower on the head it takes your focus down to the eyes. I always think about haircutting in respect to what is a woman's best feature, and what can I do in a haircut that will bring that out.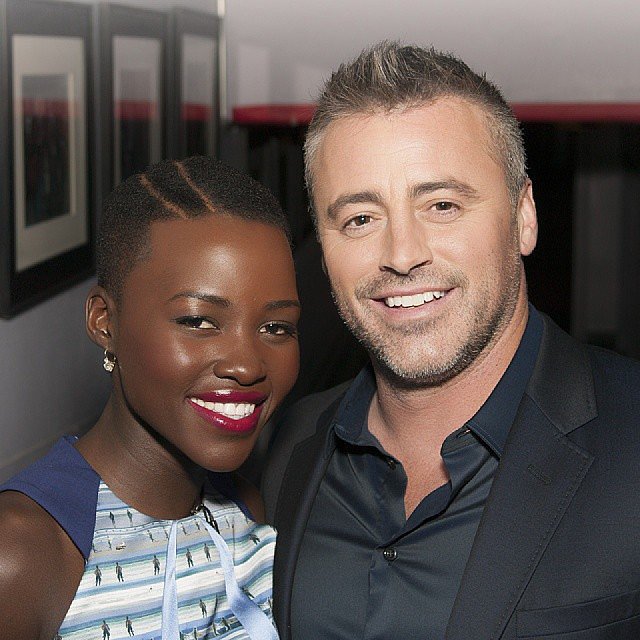 PS: Do you have any tips for growing out a short Afro?
TG: Leave it alone! Don't touch it. Maybe if you're a girl who is a little more daring you can run a slight texturizer through it to soften it up. You can keep it trimmed up around the hairline and let everything else grow out longer, which will essentially look better.
PS: What do you think will be the two biggest hair trends on the red carpet this award season?
TG: Hair above the shoulder is superfashionable. It's going to continue throughout Fashion Week and award season. Not necessarily a bob, but different lengths. Anything above the shoulder is going to be really hot. The other trend is really long hair and extensions. It isn't going away. Women are really one or the other.
PS: So what can we expect from Lupita at the Critics' Choice Awards and SAG Awards this week?
TG: You'll just have to pay attention. It's going to be a big weekend. This last weekend was big, and it's going to be bigger this weekend.