Lush Chocolate Lip Scrub | Review
Chocoholics, Be Warned: Lush's New Lip Scrub Is Damn Addictive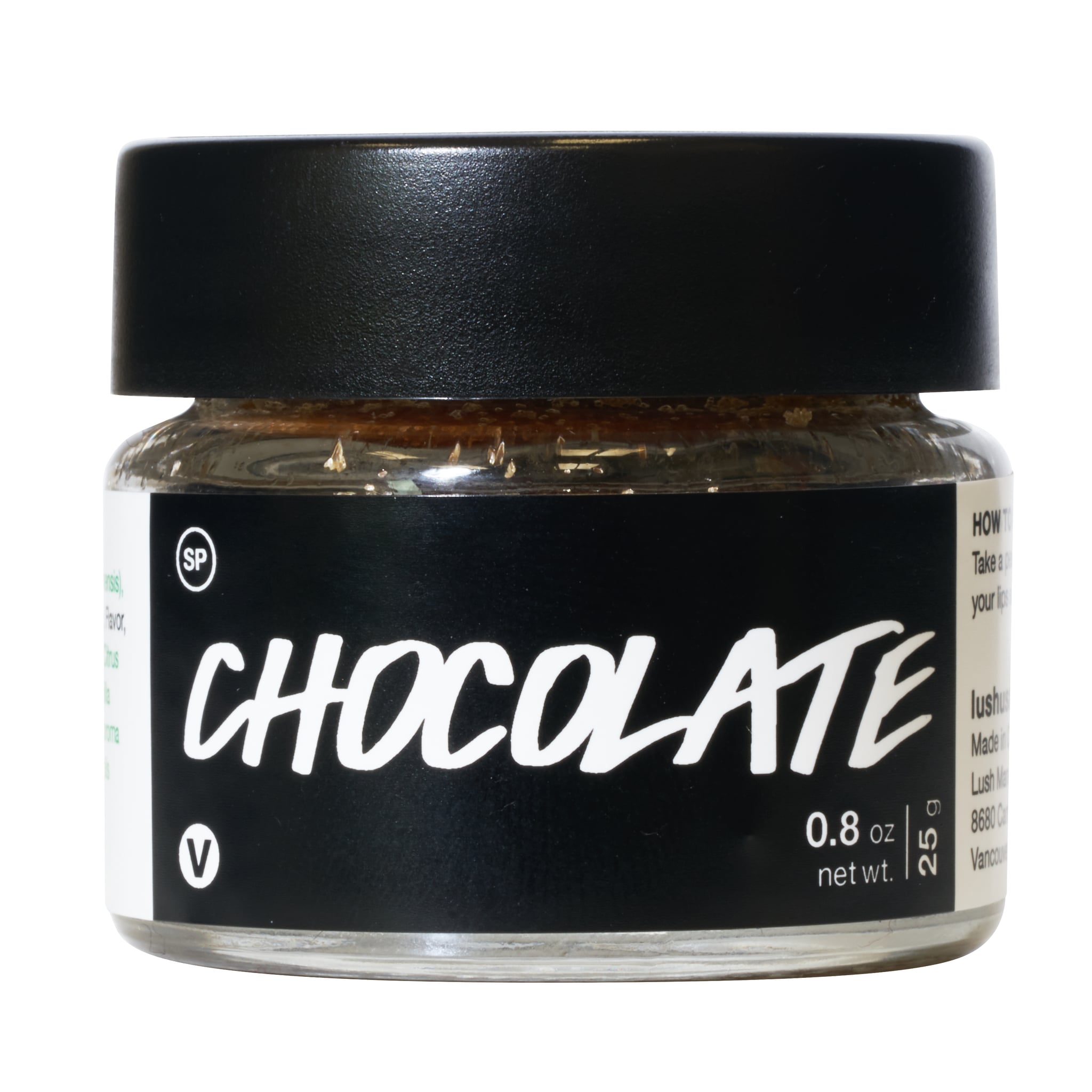 Dedicated readers of POPSUGAR Beauty may know by now that I am a hardened lipstick addict. I will try any and every lip color that crosses my desk, whether it's a fancy Dior formula or a superaffordable Zumba liquid lipstick. But weirdly enough, despite all the distress I put my lips through, I've never been a major fan of lip scrubs. I don't have a strong case against them or anything — I'm just forgetful.
But after trying Lush's Chocolate Lip Scrub ($10) — which was recently made a permanent member of the brand's lineup — that has changed. In fact, I've done a complete 180: instead of forgetting to use a scrub, I am obsessing over using this one. You know why? It contains REAL. EFFING. CHOCOLATE. I'm not talking about cocoa (which this formula has too), but rather, the treatment is studded with legitimate chunks of dark chocolate that are good enough to eat. And considering it's also made with sugar, tangerine, and orange oils and is entirely vegan, self-preserving, and safe, I've kind of been doing just that.
I'm not even ashamed to admit that I have been using it every five minutes to get a sweet, sweet sugar hit, dipping my lips directly into the pot (because I refuse to share) and barely scrubbing before licking them. It smells and tastes disturbingly good, just like a chocolate orange. You might think abrading my lips this frequently would cause harm or discomfort, but the jojoba oil in the formula leaves my mouth feeling nourished, satin-y soft, and perfectly primed for liquid lipstick. However, I haven't even been applying lipstick just so I can keep using the scrub.
Buy it now at your local Lush store or online, but chocoholics, considered yourself warned: you will not be able to resist using this until you've completely run out.