Make Up For Ever Excessive Lash Mascara on Reddit
Reddit Might Have Just Found Your Next Favorite Mascara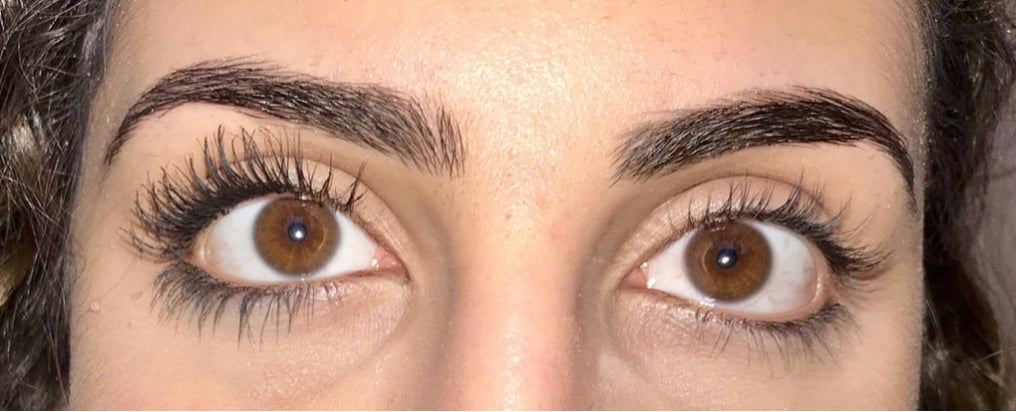 Image Source: Reddit user OldOptimum
Prepare to want to cheat on your favorite mascara — like really, really badly. One Redditor just posted a picture of the results Make Up For Ever Excessive Lash ($25) just blessed them with, and yowza alert. If this is what "excessive" looks like, then I never want to be minimalist ever again. Sorry, Marie Kondo.
Those out-of-this-world lashes come courtesy of a post Redditor OldOptimum left on Makeup Addiction. She juxtoposed her tzjujed-up lashes (left) against her naked ones and captioned the picture, "Found my new favorite mascara." And after taking a peek at that clump-free coverage, I bet she's not alone.
Many noted that OldOptimum's lashes are crazy-long to begin with, and she responded with a simple hack. "I have been putting Vaseline on every night to help thicken my lashes." She added, "Maybe it's a placebo, but I think it really helped!"
As someone who often eschews lower lash mascara for fear of smudgy black under-eyes, I'm especially swooning over the way the ones on OldOptimum fan out in a graceful, clean way. That could be because the applicator is rail-thin, so it can squeeze into those hard-to-fit areas.
Apparently, OldOptimum is not alone in her love for the tube. As one Sephora reviewer wrote, "My job as a hairdresser means [there is] a hot blow dryer pointed in my face for the majority of the day, and to my surprise this mascara stood up to a nine hour day with ease (on top AND bottom lashes) with no smudging . . . The overall look is very long and defined, with some clean volume [that] can be layered with minimal clumping."
According to another, "The bristles on the brush are not too long, so it doesn't give much room for clumpy mascara. I already have long lashes, so this just makes them a lot fuller and extra length." A common theme among reviewers was that the mascara was received as a sample, but too good to pass up once it ran out.
Stocking stuffer, anyone?