Image Source: POPSUGAR Photography / Diggy Lloyd
A Makeup Remover That Works on Hard-to-Remove Makeup
We Put 3 Hard-to-Remove Going-Out Looks to the Makeup Remover Test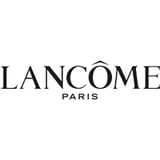 We all love a glam makeup look, but removing it at the end of the night used to be the worst. Until now! We've partnered with
Lancôme
to show how its new Bi-Facil Face Makeup Remover can help dissolve even long-lasting makeup.
When it comes to beauty, we try to uphold a strict "no rules" policy. Basically, anything goes! But when we hear someone say that they fell asleep with their makeup on, we're not going to lie, it makes us cry a little bit on the inside. If you're one of those frequent offenders who skips this final step before bed, stop breaking our hearts and instead follow our advice! We promise, removing stubborn makeup at the end of the night will only add a few minutes to your whole nighttime routine, especially when you use our secret weapons: Lancôme Bi-Facil Eye Makeup Remover and Bi-Facil Face Makeup Remover and Cleanser. These two products work together to dissolve full-glam looks in a matter of seconds, leaving your face soft, clean, and ready for bed. See how quickly three of the most stubborn makeup looks come off when we put them to the Bi-Facil test!

While we're all for this sparkly look, glitter makeup and bold, stay-put mascara have always been notoriously difficult to remove. Those little flecks of light get everywhere, and a normal water and soap routine just won't cut it. Here's where Bi-Facil Eye comes in: shake to activate the dual-phase formula and then soak a cotton pad with the miracle solution. The lipid phase of the formula will swipe away your glitzy eye shadow and long-wear mascara, while the water phase gently conditions your skin (without leaving a greasy residue). And in case you're worried, this product is ophthalmologist-tested, so you don't have to worry about irritating your eyes. All in all, it should only take you a minute to whisk away the remnants of your glittery night out.

Nothing says glam like a bold, matte lip. And while you want your lipstick to stay put through your evening out, no one wants lipstick smears all over their pillow the next morning. Lucky for your, Bi-Facil Eye is extra powerful and will take care of that long-lasting lip look in about seven seconds — yes, seconds! Just shake, soak, and swipe. The matte liquid lipstick that lasted through drinks and dinner will literally dissolve away, leaving no trace behind.

There is no denying it — long-wear foundation is definitely the way to go. We want our foundation to cover up blemishes or dark circles and last all day (or all night) while still allowing our natural beauty to shine through. That being said, when it's time to go to sleep, we want it to come off without any hassle. Here's a tip: get yourself a makeup remover that does it all. Bi-Facil Face will remove a full face of long-lasting makeup while at the same time gently cleansing your skin. The best part? Your skin won't feel oily or greasy, just clean and soft.