Maybelline MakeupShayla Collaboration 2017
MakeupShayla Gets Emotional About Her Maybelline Collab: "Change Is Happening"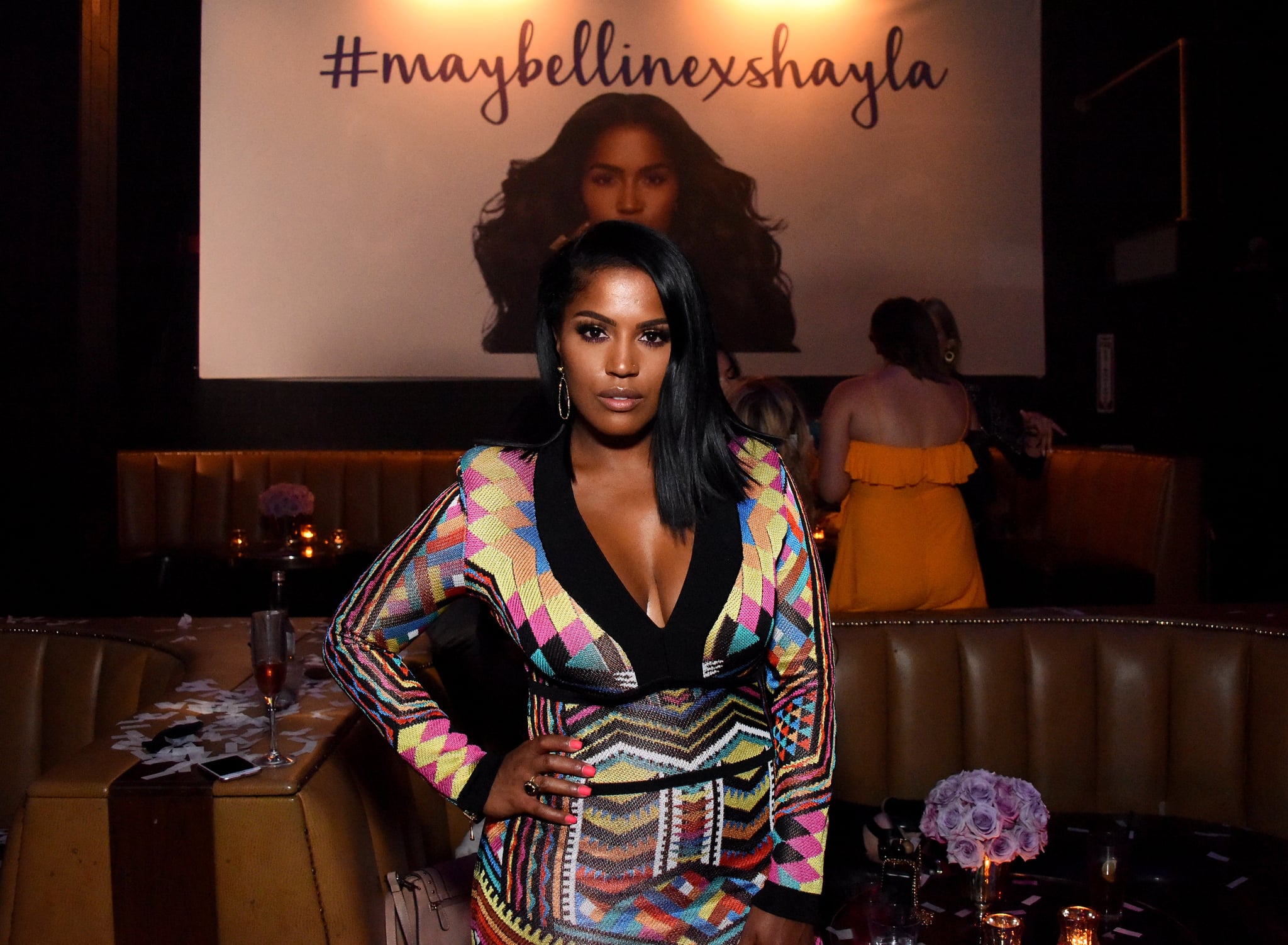 In a sea of influencers, it's commonplace that your favorites will collaborate with a brand on product. Desi Perkins and Katy (of LustreLux) are releasing a line with Dose of Colors this month; Jeffrey Starr has worked with Manny Gutierrez (MannyMUA) a few times, and Too Faced is releasing the candy-themed Kandee Johnson collection on September 3. However, it's rare that a mass brand jumps in on the collabs — these brands are known more for selecting faces and ambassadors to represent them, but don't usually sink their teeth into a collaboration, where the influencer gets to work with the brand on creating new products — or at least new shades.
Maybelline announced that they partnered with Shayla Mitchell (of @MakeupShayla) on their first-ever influencer product collaboration. Given that they've been working with her since the beginning of this year for their mascara campaign, it's a natural fit. The collaboration includes three new shades of Colossal Big Shot Mascara ($9), including purple, blue and "baddest black." There's also the City Mini Palette ($10), featuring neutral eye shadows and shades with pink undertones.
"Originally, my favorite color is purple, so I really wanted (the palette) to be purple," said Shayla. "When I really thought about it, not every person is going to be comfortable wearing purple like I am. So we were at the Maybelline headquarters in New York — one thing I love about Maybelline is their staff is so diverse. I literally had like 10 people, all different shades, and I had everyone swatch them."
Shayla, 32, started her Youtube channel in 2012, having worked behind the counter and freelancing as a makeup artist. She currently over 420,000 Youtube subscribers and 2.5 million Instagram followers. Being selected for this collaboration is a huge step in the beauty community, not only as an influencer, but as a woman of color. "Everyone keeps telling me it's major, and I'm just like, I'm trying not to think about it because I start to cry and get emotional. I don't think I fully understand how big it is," said Shayla. "I think I'm going to look back and think that this was a major moment in my career and makeup. Maybelline is the biggest brand. For them to choose me, I'm a curvy woman of color, it shows that change is happening."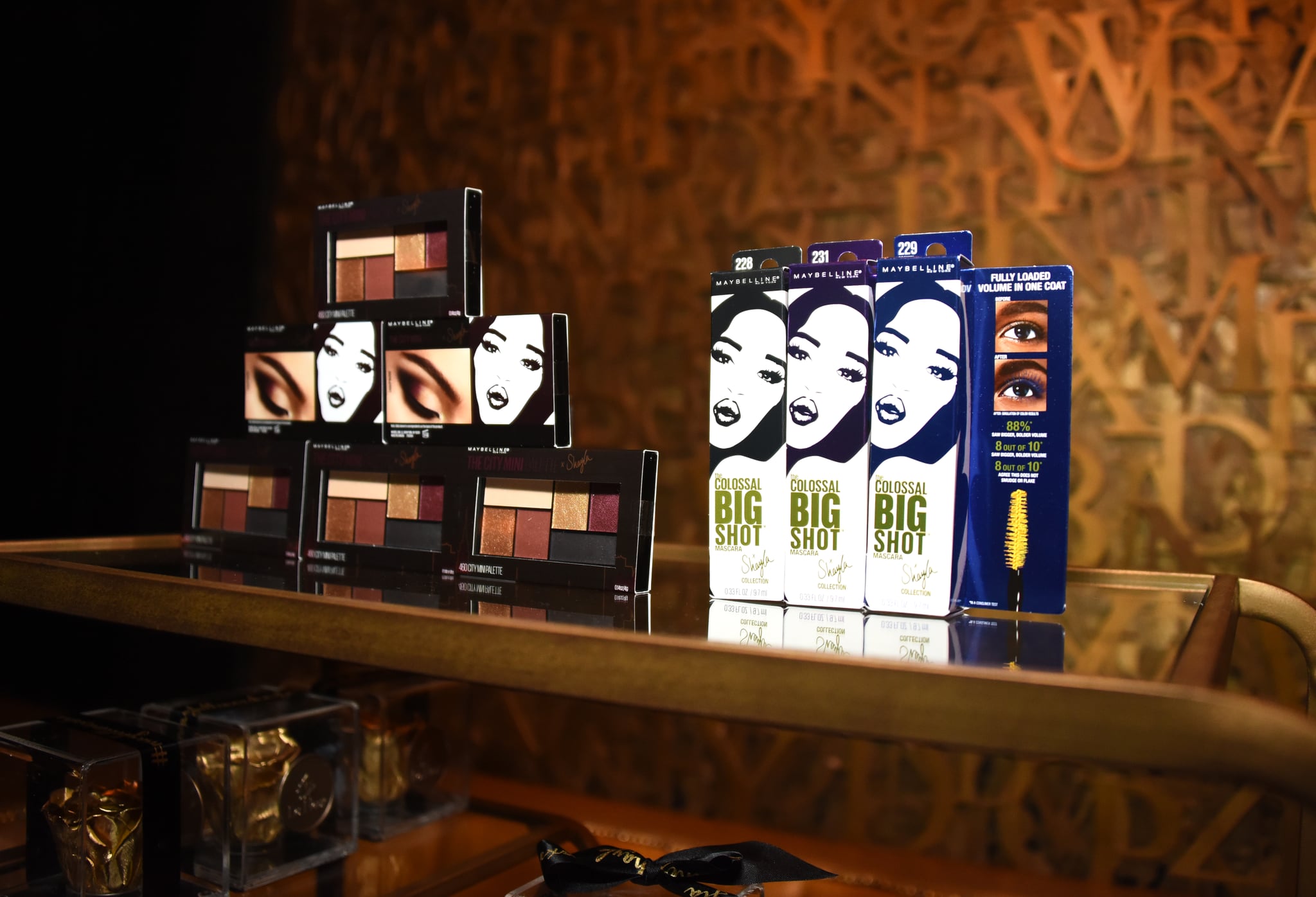 We spoke with Shayla at her launch party, where she explained how she was humbled by the honor. "Don't let anyone tell you what you can do, or say, or just be you. I used to work behind a counter, (living) in studio bedroom apartment. (Pause) Sorry, I knew this was going to happen. Can you hand me a tissue? And it's not just women of color, it's everybody. Don't ever let someone tell you you can't achieve your goals. Work hard. Your passion will show in your work. Be consistent."
Shayla explained that she made sacrifices for her work. "For me, my priority was work. I'm going to work behind the counter and freelance. That means I can't go out on the weekends, that means I can't have personal relationships, I'm going to do whatever it takes to achieve your goals. My lash is probably about to come off now! I get so emotional when I talk about it because literally, like... I remember everyday just crying. I would be in the shower, and I'm looking at the rust in the corner tiles just like, 'This isn't what's meant for me.' But looking back, that made me stronger. That struggle was meant for me because things like that keep you humble."
Maybelline x Shayla products will be available in-store starting September 1 and will be available for presale at Ulta.com and Maybelline.com on August 11.
Image Source: Getty Images for Maybelline