Miss DC Wears Natural Hair For Miss America | 2016
Miss DC Rocks Natural Hair While Competing For the Miss America Crown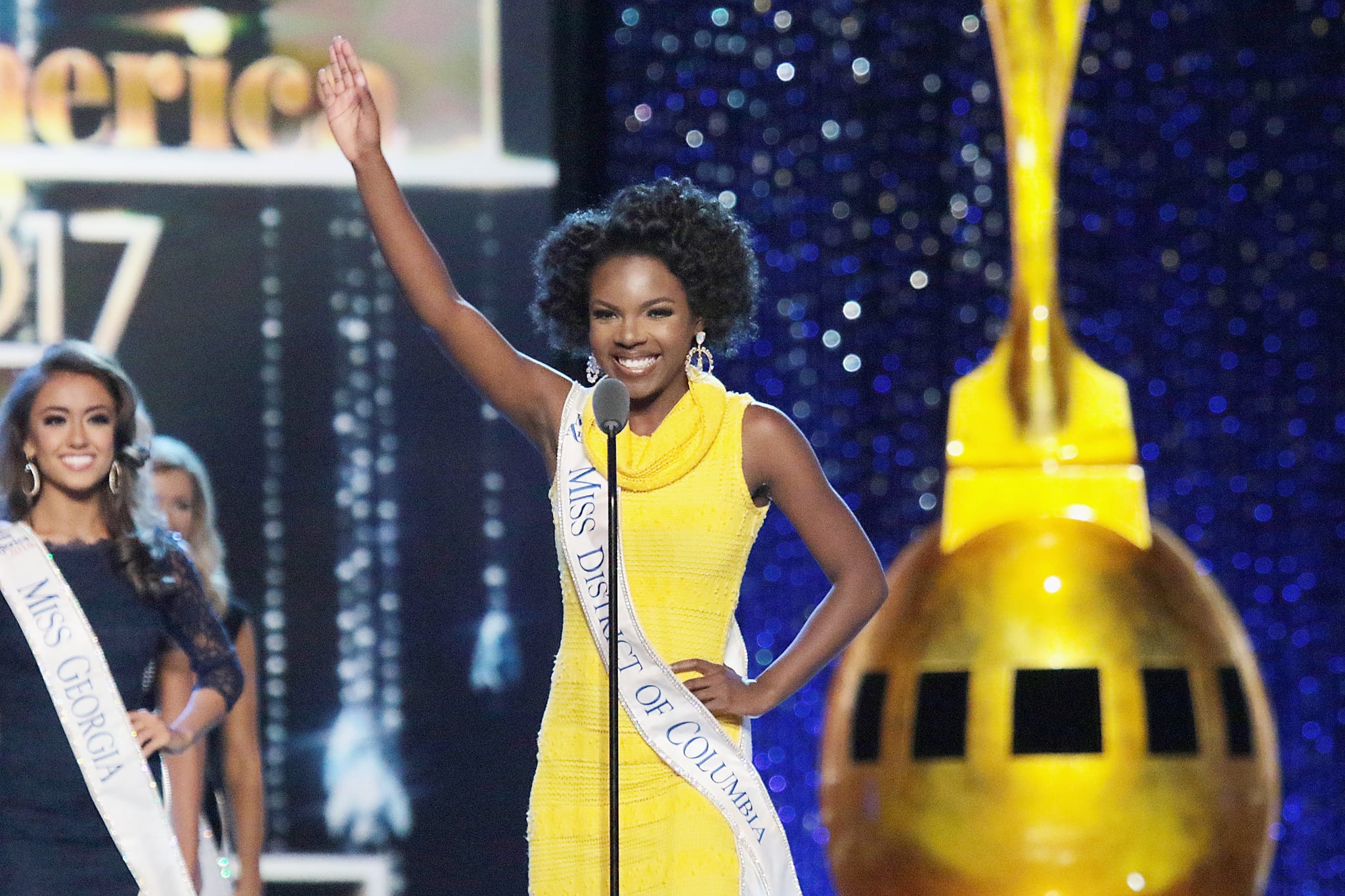 After six years of competing in beauty pageants, 24-year-old Cierra Jackson was crowned Miss District of Columbia on June 19 and proudly represented her city in the Miss America Pageant on Sept. 11. Throughout all of her time spent in the pageant world, Cierra has chosen to keep her short hair natural, despite being told not to.
"I've had so many people tell me that I shouldn't wear my hair naturally curly on stage," she said during a interview with The Ledger-Enquirer. Regardless of the negative comments, Cierra continued to rock her short natural locks, proving you can be successful without subscribing to one narrow-minded idea of beauty.
"It's to show people that you can still be successful, you can still be amazingly talented and still reach all of your goals. I think that's a universal message that anyone can grab on to and hold on to in their lives," she told The Ledger-Enquirer. Cierra has definitely proved you can be successful regardless of what your hair texture looks like. She has an impressive list of accomplishments, including being selected as the only White House intern to serve the chief of staff under President Obama. She's even authored a children's book called CC the Military Kid, written to connect children of the military (like herself) to their parents.
Cierra's ambitions don't stop there. According to her website, she plans to attend Columbia's School of Journalism, then law school, and then run for office. She has proven herself to be a true role model. It's important for young girls of all races, ethnicities, and backgrounds to see role models that look like them in the media, and it's truly empowering that Cierra has chosen to wear her hair in the way she feels is most authentically herself.