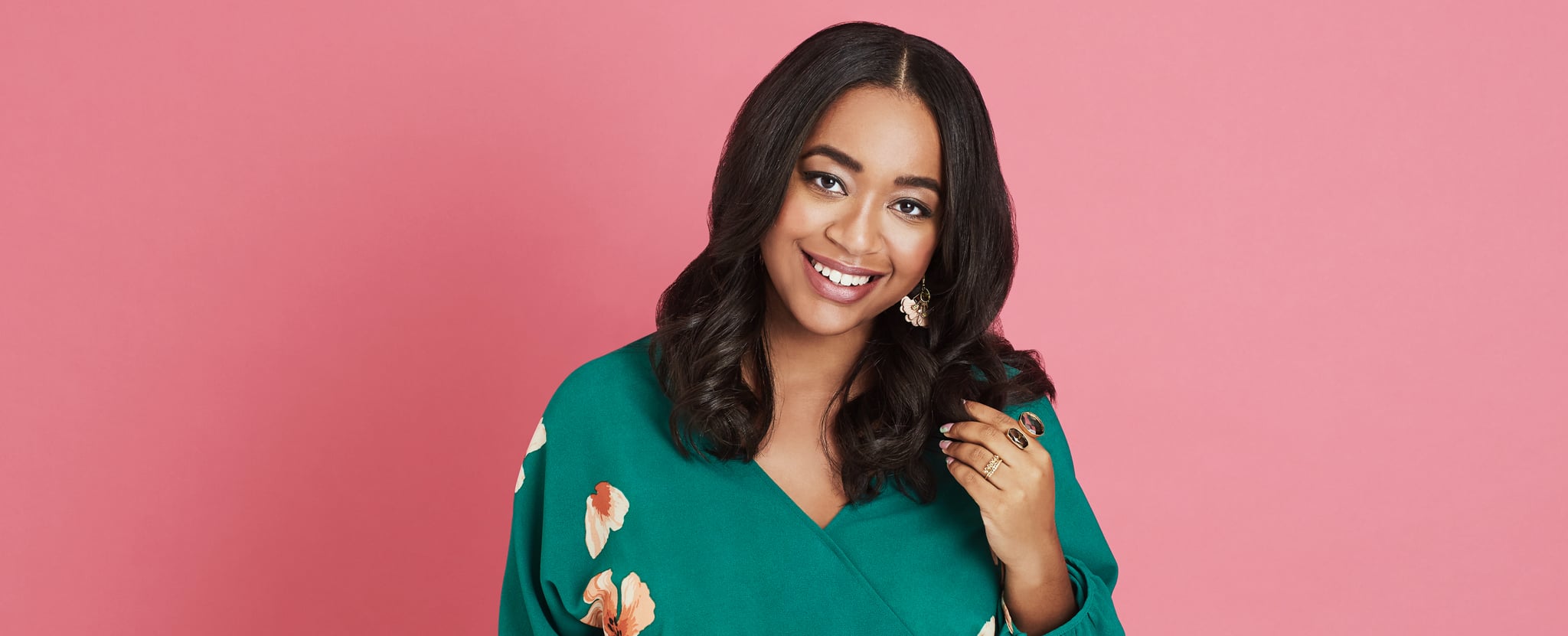 Image Source: POPSUGAR Photography / Felix Wong
New Products to Add to Spring Beauty Routine
New Routine, Who Dis? 1 Editor Goes Through a Game-Changing Beauty Revamp
A self-proclaimed beauty adventurist is never afraid to try looks that will break her out of her comfort zone. This Spring, we teamed up with
Walgreens
to put this adventurous spirit to the test.
As a POPSUGAR editor, Aimee Simeon isn't afraid to try new trends, but her routine was stuck in a product rut.
Hoping to test Aimee's beauty know-how and inspire her to try a new approach, we sent her to Walgreens for a quick makeup refresh. There, she met a Walgreens beauty consultant who was able to provide her with a helping hand when it came to finding new products to test, tips for how to use them, and advice for incorporating them into her daily Spring routine. Aimee left with an amazing haul! Read on to see which four products made their way as permanent additions to her makeup bag and the helpful advice she took to heart.
When it comes to making a statement with eye makeup, Aimee is all about the cat-eye liner. So when the Walgreens beauty consultant told her she could still get the dramatic look she loves with just mascara being applied with a wing effect, she was skeptical but willing to give it a chance.
Mascara, for Aimee, normally just consists of a quick coat on top lashes to add some length, but when she tried the CoverGirl LashBlast Full Lash Bloom Mascara, it was a game changer. "The mixture of short and long bristles will give lashes a pretty effect without clumping or getting spidery," said the beauty consultant. And she was right! The results were so OTT, Aimee didn't even feel the need to add her normal wing to face the day.
Having dark skin, Aimee says highlighter isn't always a big priority for her. Most formulas aren't pigmented enough to really have the desired effect — she wants a dewy, luminous effect, not powdery.
The Revlon Photoready Glow Kit was recommended to Aimee specifically for those concerns. This highlighter quad comes with four ready-to-build-out shades so you can customize your level of glow. The Walgreens beauty consultant advised Aimee to use the palette as a contour kit or mix and match shades together for a custom finish. Plus, the powder is so fine that it lays on skin seamlessly for a truly lit-from-within shine.
As for her highlighter habits, Aimee says she's finally found one she thinks is worth adding to her makeup bag.
Bold lip? Aimee said, "Yes — anytime, anywhere." But a metallic lip? That finish seemed a bit more intimidating and harder to pull off. When the beauty consultant heard her concerns, she convinced Aimee that a nudish-mauve with a slightly metallic finish could be the lip for her. "It's actually much more wearable than you would think," she explained to Aimee.
The big takeaway here is when trying a new finish or product you're wary of, choose a shade that's ultra flattering. Aimee isn't afraid to rock a nude lip, so the metallic finish on the Revlon Ultra HD Matte Lipcolor in Glam was surprisingly easy to pull off and worked equally well on Aimee for the office or a night out with friends.
NYX has been a longtime staple in Aimee's beauty routine. "I've always used NYX makeup, but I have honestly never thought to use a setting spray," she said.
The Walgreens beauty consultant made it her personal mission to convince Aimee otherwise. "A setting spray is a total game changer, and the NYX Setting Spray is amazing," she said.
The point of a setting spray is to keep your makeup looking fresh and intact all day long. This one has a water-based formula so it's refreshing and doesn't feel like anything on your skin. Plus, it's mattifying so a spritz or two throughout the day will keep an oily T-zone away. It was exactly what her fresh, new look needed.
Credits: Photographer: Felix Wong Art Director: Melissa Medvedich Stylist: Erin Turon HMU: Carrie LaMarca Producer: Sasha Bar-Tur