New York City's First Transgender Firefighter
NYC's First Trans Firefighter Rocks Nail Art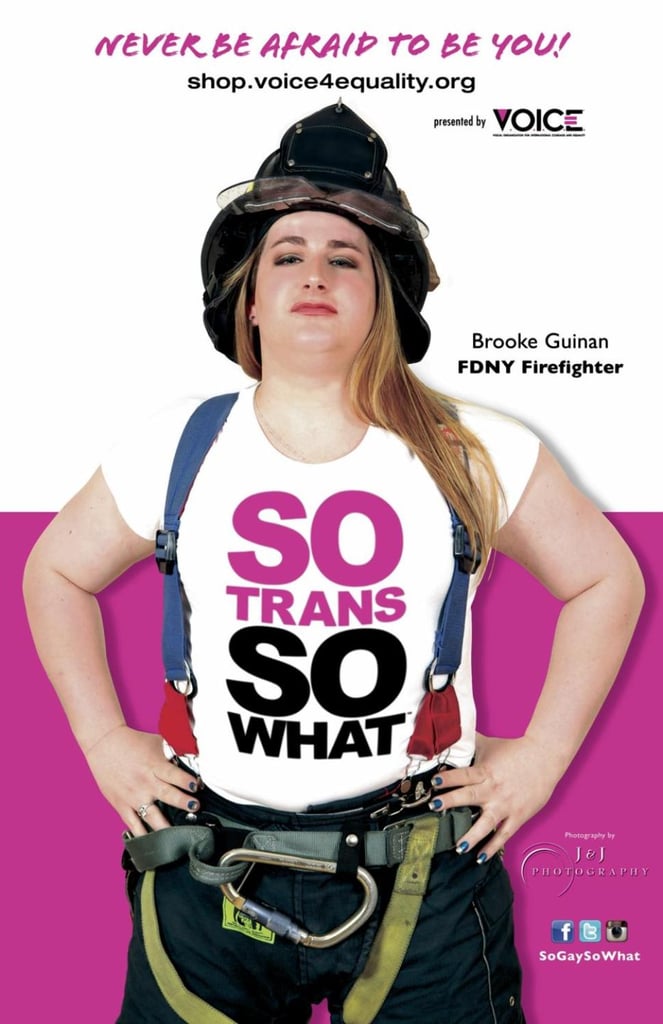 Brooke Guinan is a pretty brave woman: not only is she the FDNY's first transgender firefighter, but she's also one of only 41 women on the force — and now, the 27-year-old Astoria resident has become one of the faces of the global "So Gay So What" campaign by the Vocal Organization for International Courage and Equality. Motivated to participate by the high numbers of unemployment that the transgender community faces, Brooke is a role model for all: a woman who is unafraid of standing up for what she believes in, even in the face of discrimination.
The FDNY's official Facebook page posted her campaign picture on Sept. 26 (fabulous gold and blue nail art and all) and came under some fire for the support, but the majority of the comments were positive. "Well done FDNY," said Facebook user Tony Reeves. "For those of you b*tching about it, I'm sure you won't be bothered by who she is if she's dragging your ass out of a burning building."
A third-generation firefighter, Brooke was supported by the FDNY during her transition four years ago, when it allowed her to switch to a desk job in recruiting. She still works in recruitment to help boost the fire department's LGBT representation in addition to fighting fires. "Most queer people think that being a firefighter, a cop, or having a government job is unattainable," Brooke told the New York Daily News. "What a lot don't realize is you can do it."
Source: V.O.I.C.E.; Front Page