Perrie Edwards's Photo of Stomach Scar
Perrie Edwards's "Brave" Photo Inspires Fans to Love Their Bodies, Even Their Scars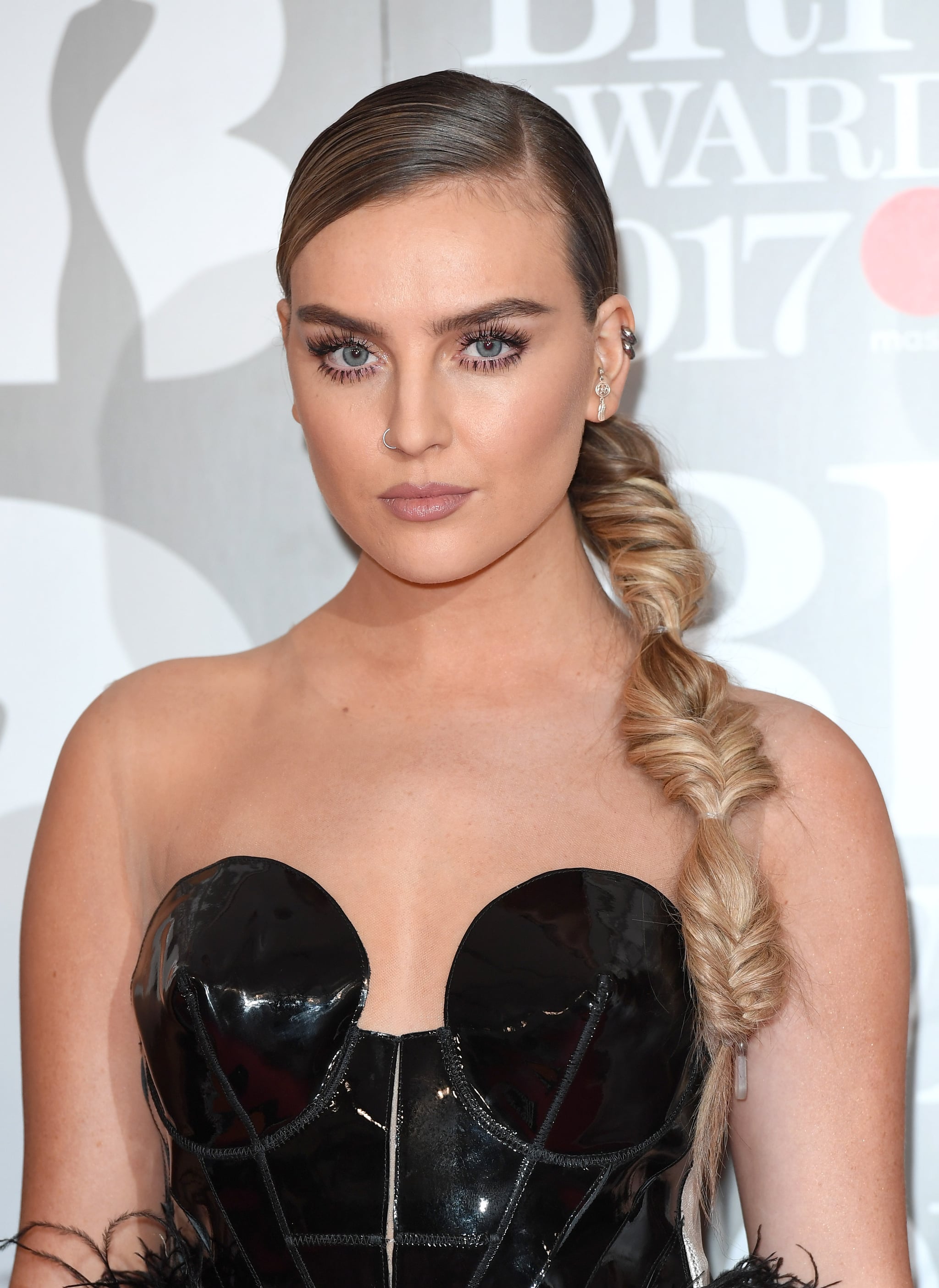 Image Source: Getty / Karwai Tang
Celebrities may not realize it, but opening up about their insecurities and imperfections can help fans embrace their own similar feelings. Little Mix member Perrie Edwards recently shared a photo of a scar on her torso. She's previously described it as her "biggest body hang-up." By being so open about her scar and feelings about it, she has inspired many others to do the same.
A few years ago, Perrie opened up to Now magazine about the scar that runs all the way down her stomach and how she never wanted to show it. "When I was little, my oesophagus was too small, so I had to get it operated on to help me eat properly," she explained. "I had to have lots of operations, so that's why I don't want to show it."
But now that she has shown her scar in a recent Instagram photo, she's being praised for spreading body positivity and encouraging fans to embrace their own imperfections.
While Perrie has flaunted her scar on Instagram in the past, it's the photo above that has brought out such a huge response from fans.
"Thank you Perrie for helping me and many other people feel more comfortable and confident about showing our scars. I had a Pacemaker fitted 18 months ago and don't show my scar (and the lump that has come with it) often but you know what why should we hid them, they make us who we are," a thankful fan commented on Instagram.
"You have helped me to realise that showing my scar is important. It saved my life and I should be proud of it. Thank you," another user wrote.
"I just want to say thanks so much for proudly showing off your scar, it's so inspiring," one user wrote. "I have extensive scarring on my legs after ten surgeries and I'm embarrassed to have my legs uncovered. Seeing someone so beautiful and strong embrace her markings makes me want to learn how to love mine too. It means everything to people like me, proving pride can come from such pain — Thank you Perrie."
This is more than just a stunning Instagram photo of Perrie, it's a powerful message reminding everyone that they shouldn't be embarrassed of their scars. Scars tell a story, and they make us who we are.
See more of the heartwarming responses to Perrie's photo below.
Thanks to perrie my 8year old goddaughter wanted to show of her life saving scars like her idol 💝#bodypositive pic.twitter.com/HBxdk3N2q2

— L2Mae (@L2Mae) June 3, 2017
A HUGE THANK YOU PERRIE @LittleMix for making me comfortable enough to show off my scar on my stomach. ✌🏼 ❤ pic.twitter.com/9scGTDRwyJ

— caro loves mila (@stargirlperrie) February 23, 2017
Perrie(little mix) has given me motivation to show off my scar on my stomach like she does. Always so insecure about it but I shouldn't be😫

— zo🎗 (@Zoewhitehouse13) March 12, 2017
I'm so tired of seeing people slut shame little mix for showing some skin when in reality they're inspiring younger girls. This is amazing. pic.twitter.com/11B3yMGgLJ

— SteveBucky (@1DsShadow) June 4, 2017