Sephora Bag Halloween Costume Idea From Reddit
We Can All Go Home Now, Because This Sephora Bag Costume Just Won Halloween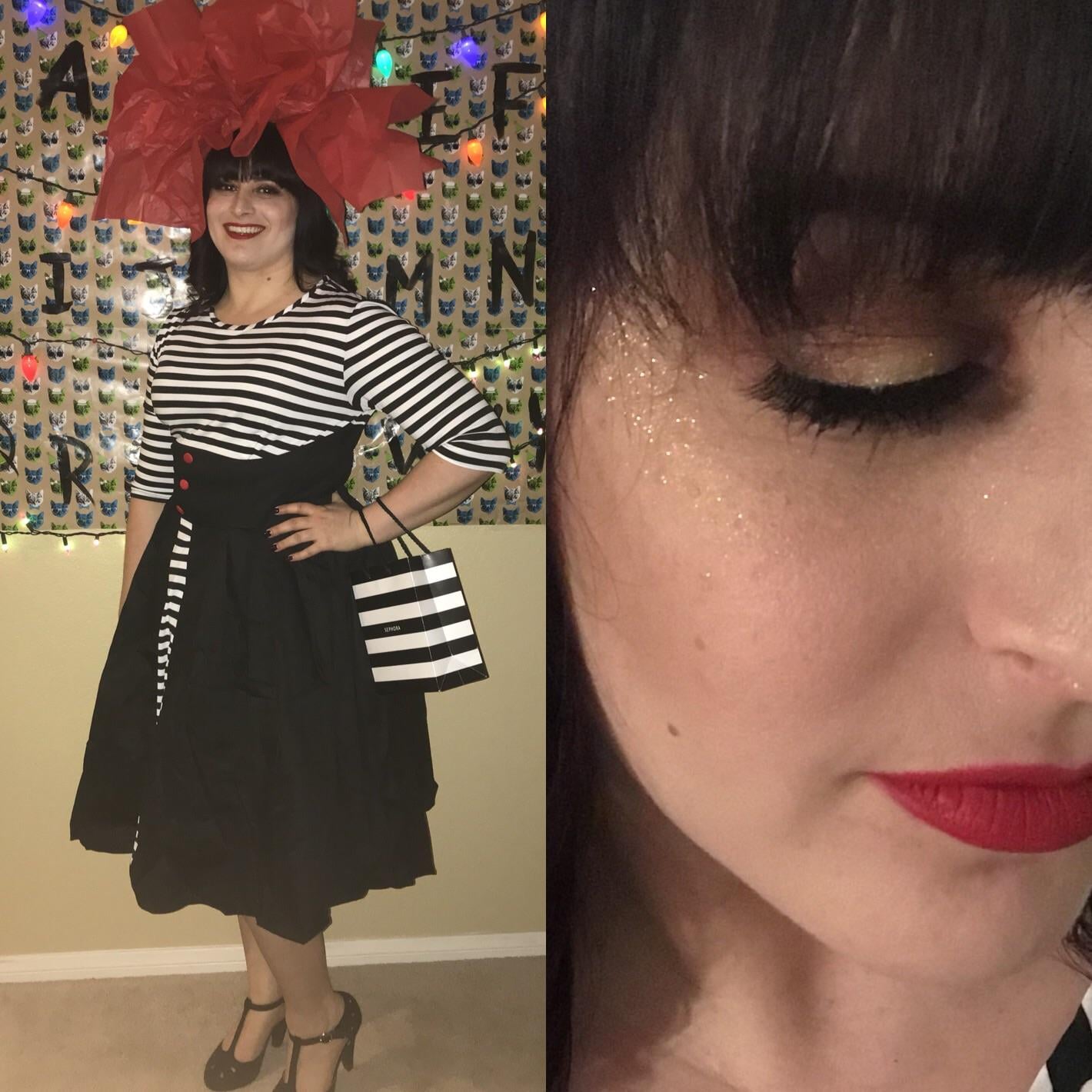 Makeup addicts and last-minute planning queens, please allow us to introduce you to your Halloween costume. Sure, you could bust out your go-to, black-and-white striped shirt and be Beetlejuice for the third year in the row. But if you want to switch it up, take a page out of Reddit user Lauraizm's book, and use the same stuff for a much more inspired look.
The Redditor opted to celebrate Halloweekend by dressing up as something we all know, love, and hoard: a Sephora shopping bag. In what can only be described as Halloween haute couture, Lauraizm wore a black-and-white striped dress, swiped on a bold red lip, and rocked a mountain of crimson tissue paper on her dang head.
She pulled the look together with a Sephora bag itself (since we all have — oh, I don't know — maybe like 30 of those hanging around our houses). For her face, she strobed some Fenty Trophy Wife Killawatt Freestyle Highlighter ($34) on her cheekbones and eyes, because the Fall standout product has probably graced many Sephora bags this season.
Lauraizm, this look is so fabulous, you are hereby invited to all of the Halloween parties for the rest of your life — especially if there are samples in that bag.
Image Source: Reddit user Lauraizm