Is Shaving Your Face Bad?
Do You Think Women Should Shave Their Faces?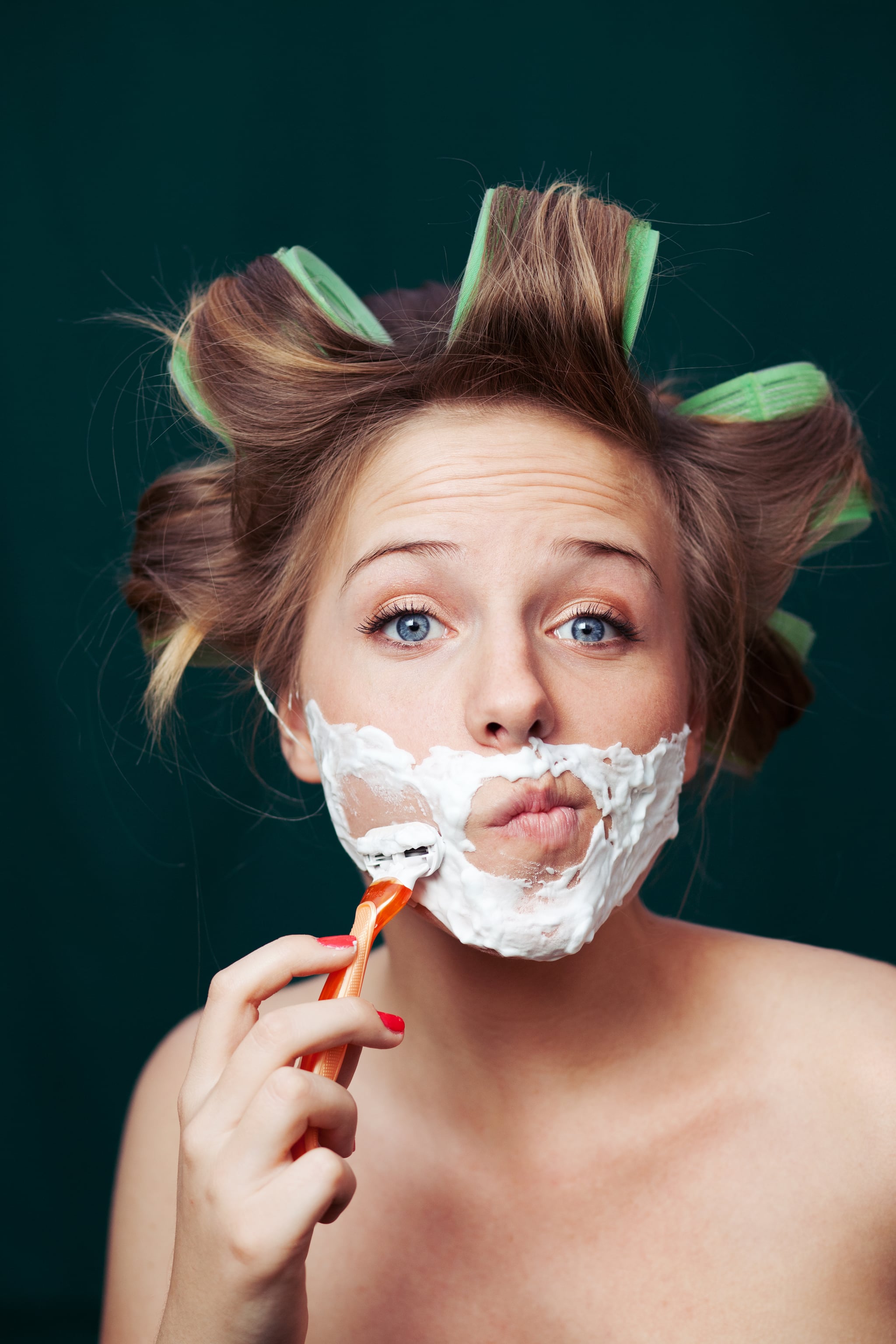 The latest trend in skin care is shaving — and we're not talking about your legs! Taking a razor to your face has been touted to have amazing antiaging benefits, such as fewer wrinkles, smoother skin, and of course less facial hair. But is it safe? There are two sides to the debate:
Our beauty reporter Kirbie Johnson is a fan of the trend, along with celebrity esthetician Kate Somerville and Real Housewives of New Jersey star Caroline Manzo. In fact, the luxury version of a classic shave is available in spas as dermaplaning. The process involves using a special small razor to stroke dry skin. The technique removes very fine facial hair and acts as a physical exfoliation treatment. "It makes your makeup go on smoother, gives you a glow, and because it's a razor, you're physically exfoliating your skin — great for antiaging," Kirbie wrote. "Why do you think men look so youthful as they age? They shave a majority of their lives!"
Recently The Guardian published a counterpoint, stating that this trend can actually cause harm to the skin. "Shaving might exfoliate their skin and supposedly keep it soft, but if you're already using a washcloth, face brush or exfoliator on top, that's serious scrubbing already," Anita Bhagwandas wrote. "Shaving is not only inflammatory (causing sensitivity), but it also makes the skin look more papery and thin." Bhagwandas also argues that men age slower than women not due to shaving rituals but because they have thicker skin that naturally produces more sebum and collagen.
Which side of the debate do you believe?