Spiced Plum Lipstick Colors for Fall
Is This 1 Superflattering Lipstick Shade the Next Pumpkin Spice?
As POPSUGAR editors, we independently select and write about stuff we love and think you'll like too. If you buy a product we have recommended, we may receive affiliate commission, which in turn supports our work.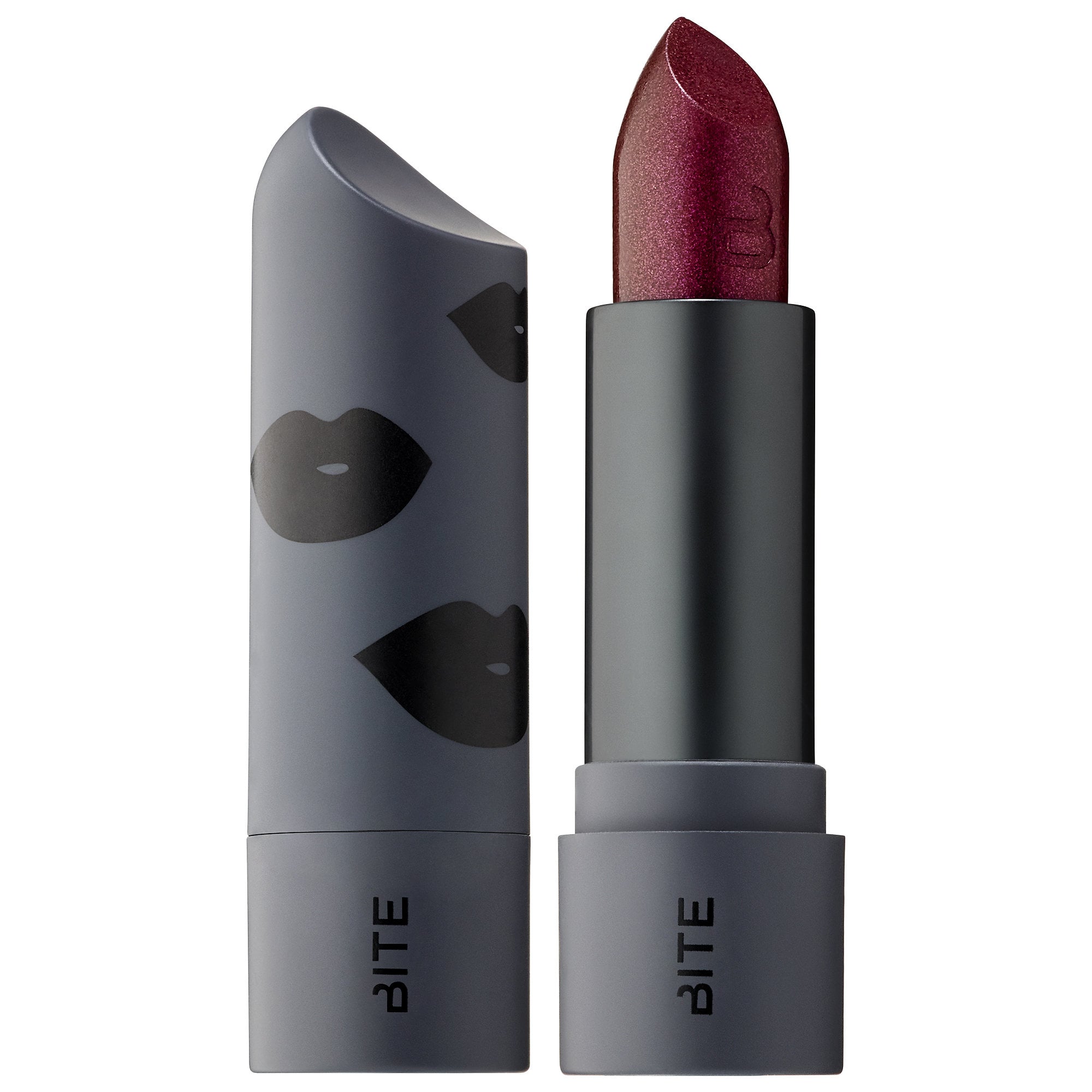 If you are a ride or die pumpkin-spice princess, then by all means, gourd on. But at this point in Fall, once everyone who's into the season has gone apple picking just #forthegram, it's understandable if you've got pumpkin fatigue. If you still want to rep Autumn, but aren't about slathering gold-orange all over your lips, we have great news: there's a new kid on the block that's just as spicy.
We first noticed this shade when we laid our eyes on Bite Beauty's new, limited edition Spiced Plum Amuse Bouche Lipstick ($26), which is part of the brand's holiday collection. More spooky than sweet, Spiced Plum is a vampy option that looks like a spiked version of the classic holiday red.
This attention-grabbing shade is more pink than the traditional dark plum we're used to, which instantly polishes up a look. While this color would look fabulously wicked paired with a smoky eye, it can also hold its own, without a lot of extra makeup. So lazy, grab-and-go girls: consider Spiced Plum the all-in-one product you can throw on for days when you just can't even.
It takes quite a bit of chutzpah to pull of pumpkin spice lipstick IRL, but the shade's plum counterpart is surprisingly versatile. Whether you opt for a rocker metallic or sophisticated matte, one of these nine gorgeous bullets is sure to enter your Fall rotation. Pumpkin spice who?