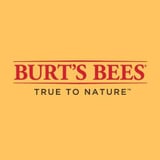 When it comes to self-care, our editors know a thing or two about doing it right. Here, we've teamed up with
Burt's Bees
to share how the right routine coupled with the right products can make all the difference.
How do you Sunday? This was the subject of one rather heated office debate that was truly fascinating to witness. Some members of our team insisted they barely get out of bed, while others looked aghast and said that the others were wasting away the best day of the week indoors.
But there is one thing everyone agreed on: the weekend is the ideal time to unwind and devote time to self-care.
Here, we asked three editors — senior beauty editor Kelsey Castñon, senior editor Amy Schlinger, and assistant beauty editor Carrie Carrollo — how they Sunday. Whether they prefer recharging or prepping for the week ahead, each has found a way to make the Sunday scaries a thing of the past. Read on to reveal their routines and then take our self-care quiz to find a Sunday routine for yourself.
"My Sundays can be summed up in two words: reset button. I treat the entirety of my day like a full-blown system reboot, which looks the exact opposite of my work week. I switch off my brain, throw on my comfies, fire up the Netflix, and just . . . chill. (Wine is always welcome, but never required.)
It's also the one day of the week I truly take my time with my skincare routine, whether that means pretending I'm at a day spa and layering on product after product, or ending the ritual with a spritz of Burt's Bees Hydrating Facial Mist (which feels very decadent when I'm lounging in PJs). On second thought, maybe my Sundays are more like an escape button."
"My Sundays usually start with the gym or a workout class at either Tone House or Solace. Fitness is a priority for me, so I make sure I always carve out time for it. Sometimes that's followed up with brunch with either my boyfriend or friends.
I like to stay busy the rest of the day, tackling errands, running to the grocery store, meal prepping for the week, and getting through some laundry. I always make a list to plan what I need to get done so come evening, I can indulge in my multi-step skincare routine that I don't always make time for Monday through Friday. I apply my Burt's Bees Sensitive Night Cream last while I'm winding down. My skin can get easily aggravated and this helps calm everything down. I let it soak into my skin while I sip on some tea, watch TV, and work on Monday's to-do list."
"Like a true Gemini, I'm as much of go-getter as I am a homebody, and what I'd call an extroverted introvert. Though I thrive when I'm busy and like having a full social schedule, a key part of my self-care routine is setting aside at least one weekend day to hang out at home and recharge — completely solo.
That day tends to be Sunday, and usually involves cleaning my apartment or doing some type of DIY home decor project. I also like indulging in a skin treatment or mask, like the Burt's Bees Rejuvenating Eye Masks, which gives me a little boost and helps with tired-looking eyes. That way, when Monday comes I'm recharged and ready to do it all over again — it's all about balance!"
Credits: Photographer: Matthew Zach, Art Director: Meg Konigsburg, Prop Stylist: Aja Coon, Wardrobe Stylist: Emma Sousa, HMU Artist: Ashley Schultz using Burt's Bees makeup, Producer: Cassie Doyle