Tarte Hydrating Shape Tape Foundation Review
I Felt Bad About Myself Until I Put on Tarte's New Hydrating Shape Tape Foundation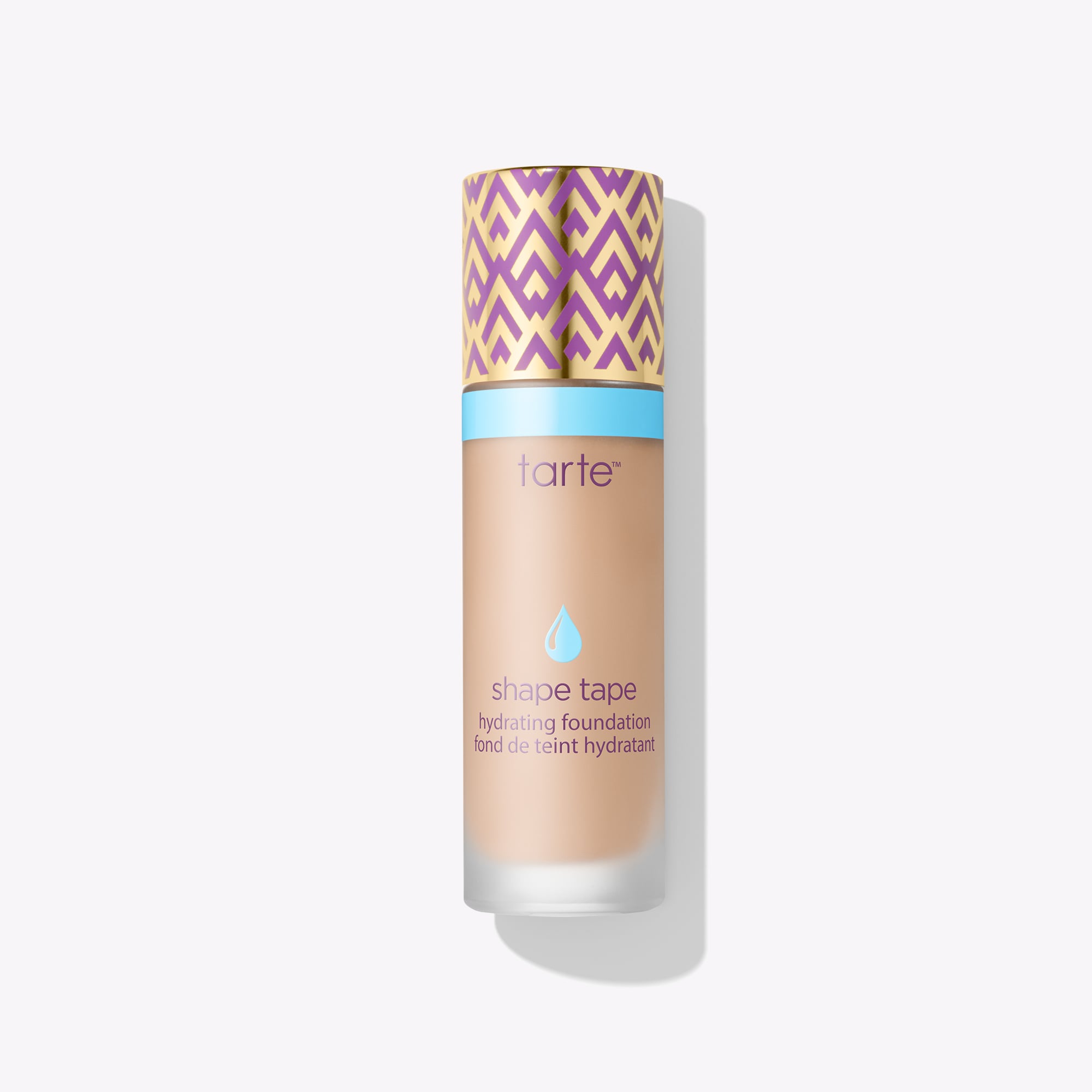 When I came to work on a rainy Friday with three-day-old hair in a high, frizzy ponytail, I didn't feel my cutest. The cherry on top was a nice, red pimple on my cheek thanks to a hormonal surge from it being that time of the month (sorry if this is TMI). Add on that my face is a little bloated from Aunt Flow and I didn't get that much sleep this week. Shall I continue complaining?
Then, Tarte's new Hydrating Shape Tape Foundation landed on my desk. It's an advanced sample since the new foundation range — which is offered in Matte and Hydrating finishes — is not launching until Jan. 15 on Tarte.com, on Jan. 21 at Ulta.com, and on Feb. 4 in Ulta stores. Receiving this early sample turned my luck around!
I gravitated toward the Hydrating one, since I love to look dewy and glowy. When I first applied it, my skin actually felt better. The gel-like formula is a bit cooling upon the touch thanks to nourishing ingredients like hyaluronic acid, biopolymer filling spheres, and dermal filler. These are all fancy terms for ingredients that instantly plump your skin cells. Fat cells mean smoothed-out fine lines. Also, it's Winter and my skin is dehydrated, so adding on a buttery foundation physically felt soothing.
The Shape Tape Hydrating Foundation is also comprised of holistic ingredients. These include restorative barley extract, antioxidant vitamin C, and Tarte's signature Amazonian clay (which gives it long-wear capabilities).
It blended easily, and though it's recommended to use The Shaper Contouring Sponge, I'm a fan of fingers. I like warming the product up with my own body heat. That said, I actually applied it directly onto my face using the cozy doe-foot applicator.
After blending the formula all over my face, my coworkers gave me nods of approval. Two even commented on how pretty I looked. I was excited to go home and greet my husband with my fresh skin!
Even though this is part of a cult line, started with the original Shape Tape Concealer, I found I didn't need concealer after. The foundation brightened my under-eye bags and effectively covered my pimple (thanks to an extra layer of product). You can see the unedited, not-filtered "before" and "after" photos here: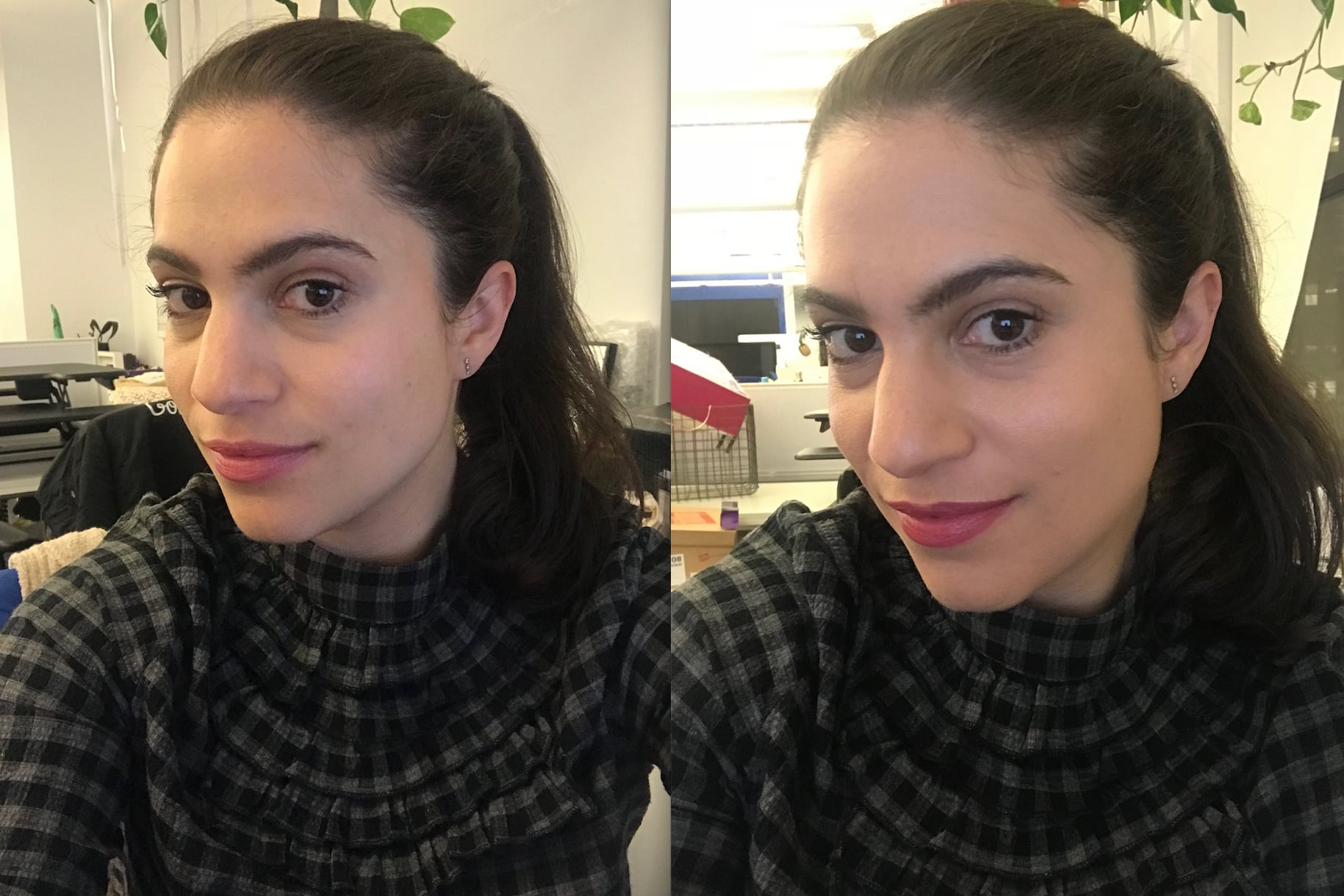 Image Source: POPSUGAR Photography / Lauren Levinson
I am honestly a foundation snob. Rarely do I bring new ones home and actually keep them. But I promise Shape Tape Hydrating Foundation in Medium Neutral ($39) already has a seat in my overstuffed bag.