Tartelette Vault at Ulta Holiday 2017
OMG, This Tarte Vault Is a Really, Really, Ridiculously Good Deal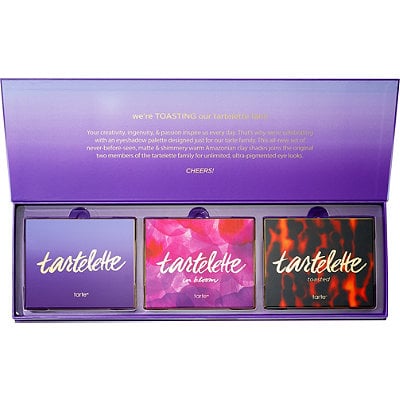 If you're a makeup-lover, the holidays are a time of reaching for the stars, budget-wise. While your wish list might include more zeros than your paycheck does (fairy godmother, I want this 50-piece, $1,980 Tom Ford lipstick collection, and I want it now), it doesn't have to be that way. In fact, as Tarte's latest vault proves, budget beauty can be just as fabulous — and opulent.
Take, for instance, this Tartelette Vault ($100), which includes the Matte, In Bloom, and brand-new Toasted Palette, all for much less than the kits would retail separately.
If you're palette-obsessed, you probably live for the days you bring home another set of powders to add to your collection — well, imagine the delight in bringing home (or unwrapping) three! Two of the sets (Matte and In Bloom) are old favorites. Matte is somewhat of a "desert island" palette that features 12 versatile, creamy, and everyday shades.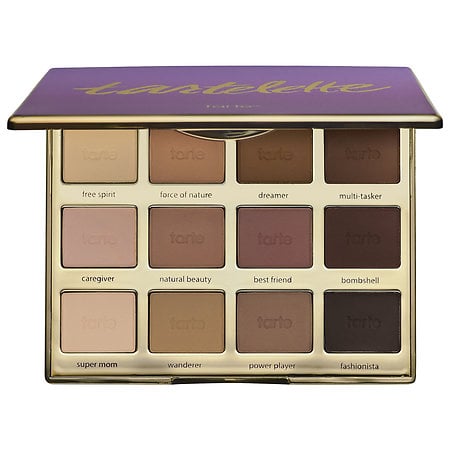 In Bloom has the same amount of shades in similar hues but kicks things up a notch because these colors include shimmer, metallic, and darker options.
Since Toasted only just dropped earlier this month, perhaps you haven't had time to try it out just yet. But now is definitely the season for this collection of 12 burnt, fiery shades, as the shimmer options are perfect for holiday parties and feeling yourself this Fall.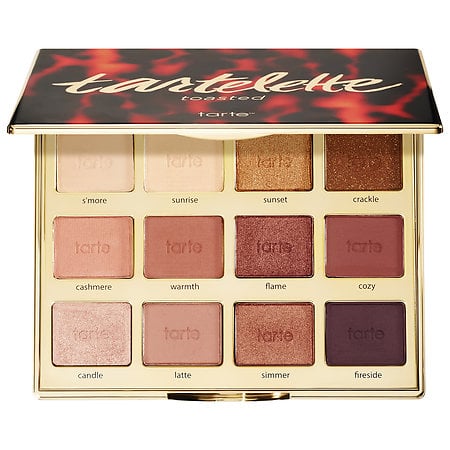 Bought individually, these palettes would cost a total of $134. With this limited-edition vault, you can get things for a considerably cheaper price. We did the math, and with this deal, each shadow comes out to about $3. Of course, each of these kits will last you about two years, making the Tartelette Vault a pretty cost-effective option.
Looking fabulous for less than the price of your morning coffee? Happy holidays, indeed.