Wellness-Themed Beauty Routine
This Holistic Healing Beauty Routine Is Better Than an Hour of Meditation
They say beauty is only skin deep, but that's not always true. We've partnered with
Nexxus
to share a wellness-themed beauty routine that'll restore and rejuvenate your body, skin, and hair.
In the age of #SelfCareSunday, meditation classes, and an ever-evolving list of must-try superfoods, it's no secret that we're all in need of a little TLC. Habits like these can be equally beneficial and restorative for your mind, body, and soul. But since mindfulness and wellness are all-inclusive terms, we can't help but notice that there's an important category missing from this list. Any guesses? If you said beauty, you're correct.
The average makeup routine and beach wave hairstyle aside, certain beauty habits can do more than hide a breakout and give temporary life to dull locks. In fact, some can even heal your skin and hair from the inside out. It's all in the approach. If we've piqued your interest, keep reading as we share three ways to reinvigorate your beauty routine for the long haul.
Gone are the days when "going green" had only one meaning. Now, that crucial term has become a way of life that encompasses the likes of at-home living, activism, and (our personal favorite) eating. To help you ease into a holistic beauty routine, why not pair it with something you already love to do?
If you're into self care and healthy living, you already know the benefits that eating clean and green can have for your body and overall health. But what may not be obvious is how your diet can change the appearance of your complexion — clarity, radiance, and hydration included! What you're consuming matters — and it matters a lot. Among our favorite foods are antioxidant-packed options like blueberries and ginger; blueberries can help brighten the appearance of your skin, while ginger includes over 40 antioxidant variations that can protect against free radicals and the signs of aging. It's as easy as blending them up into your favorite green smoothie.
Believe it or not, crystals aren't just a made-for-Instagram fad — and they're not just pretty home decor either. The practice of using gemstones to heal dates back to ancient times, and the energy captured in a piece of amethyst, citrine stone, and every beautiful quartz variation is stronger than you think. So strong, in fact, the benefits also span skin care.
If you struggle with puffiness in your face or are a victim of stress breakouts, allow a rose quartz roller to work its magic. With a bit of pressure and a series of long, strategic strokes, using a roller can aid in lymphatic drainage, erase harmful toxins from your body, and even jumpstart your immune system. With rose quartz's reputation as a calming stone associated with self-love, your complexion will be set up for success. Bonus: you can even use a roller with your favorite skincare product to help the formula penetrate deeper into your skin.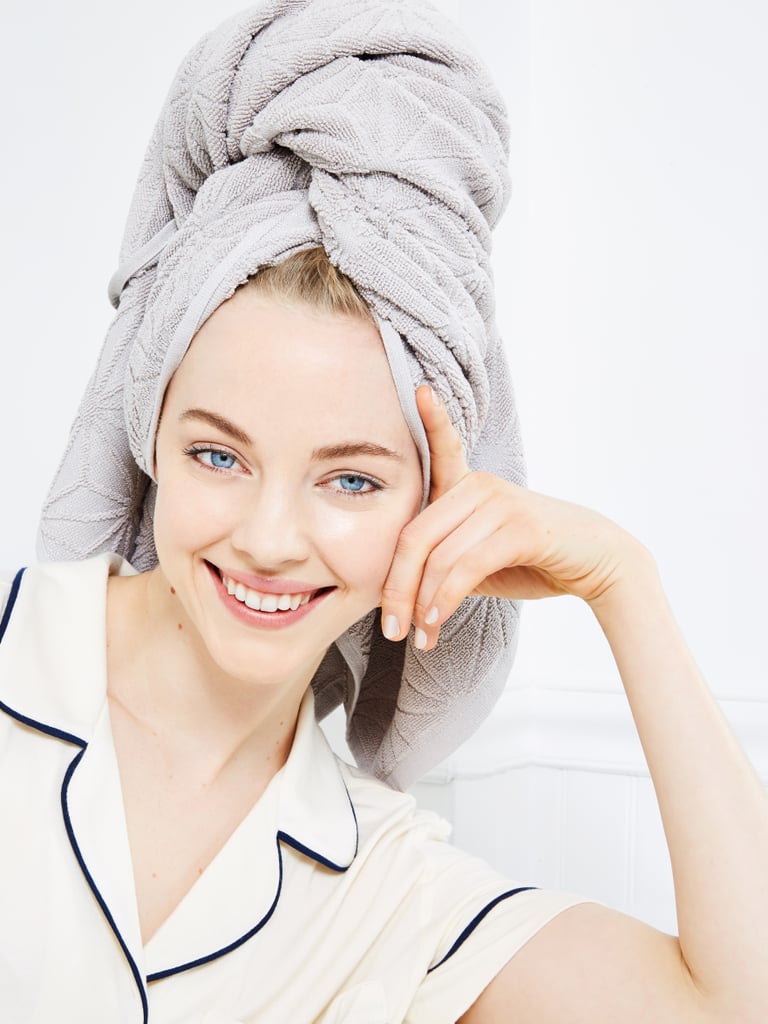 For many of us, hair is the one beauty category that needs the most damage control. Maybe colorful hair looks won you over on Pinterest, or maybe you just became addicted to bleaching your hair as a teen. That's okay! But if you're going to do the crime, you've gotta do the time — and in this case, that means putting in work to reverse the damage and revive your strands. The right products — and, more importantly, the right ingredients — can make all the difference. That's where Nexxus' Keraphix line comes in.
By now, you probably know that keratin is an essential ingredient for your hair, but it can get lost when your strands are severely damaged. One ingredient that may not be on your radar, however, is Black Rice. Discovered in China, this ingredient is rich in glutamic acid, a crucial amino acid that is also lost from severely damaged hair. Infusing these ingredients into formulas alongside essential ingredients your locks need can be a recipe for success. Luckily, Nexxus Keraphix products are jam-packed with them all. The lineup spans from your everyday shampoo and conditioner, to dry shampoo and masque, to even a gel treatment that includes the same number of proteins lost from damaged hair over a full year. How's that for a well-rounded routine?
Start Your Hair Repair Process With the Nexxus Platinum Collection Box
The Platinum Collection Box includes: shampoo (13.5 oz), conditioner (13.5 oz), treatment gel (2, 1.34 oz) and masque sachet (1.05oz) to visibly heal severe signs of hair damage. Safe and formulated for color and chemically treated hair and infused with an exclusive PROTEINFUSION blend with Keratin Protein and Black Rice. Buy now and try this $52 value box for only $40!
Credits: Art Direction: Colleen Lennon; Photography: Diggy Lloyd; Wardrobe Stylist: Andi Nash; Prop Stylist: Gozde Eker; Food Stylist: Nicole Twohy; Hair Stylist: Kevin Mancuso; Makeup Artist: Brett Jackson; Producer: Sasha Bar-Tur