What Is a Beauty Parlor Stroke?
The Scary Reason Women Are Suffering Strokes After Visiting the Salon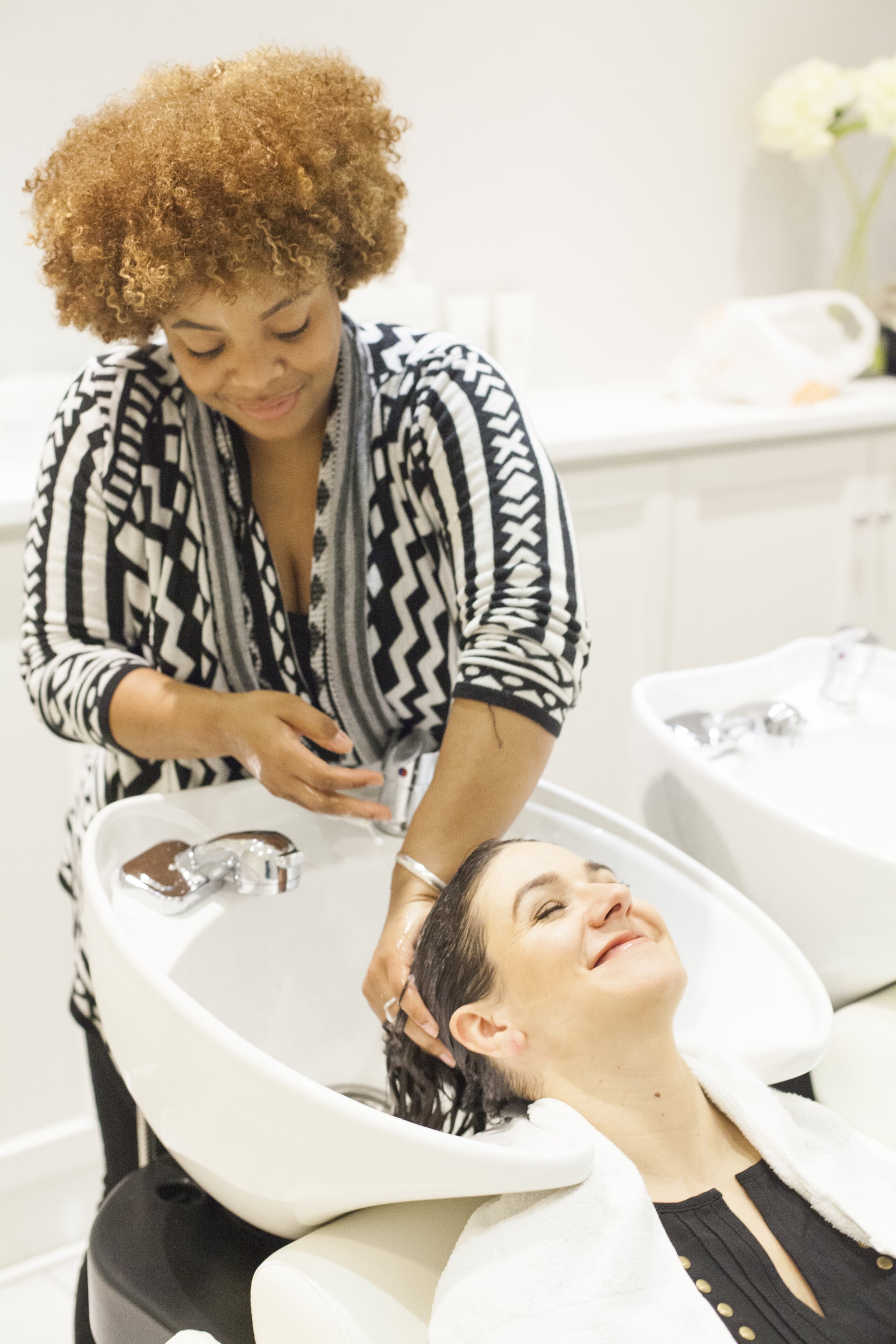 When we visit the salon for a blowout, the best and worst part of the experience is the shampoo. There's nothing quite as luxurious as getting your hair washed . . . but that bizarre sink often leaves us with a sore neck for a few days. Scarily enough, that isn't the worst side effect of the beauty parlor sink: it can cause strokes.
After getting a treatment at Blowbunny Salon in San Diego, local resident Elizabeth Smith experienced a massive stroke just a few days later. "I vomited, my head became hot and I couldn't stand. I had weakness in my arms and legs. They didn't think I was going to live," Smith told ABC-KGTV. She is now suing the salon for failing to adequately support her head during the shampoo.
Experts say this is a very real affliction known as beauty parlor stroke syndrome. According to BuzzFeed, hyperextension of the neck can cause arteries to get cut or torn.
"When one of those cervical arteries is damaged in some sort of way, you can get what's called a dissection, which is damage of the inside of the blood vessel, leading to abnormal flow and clotting, and then those clots can shoot north into the brain and cause a stroke," Steven R. Zeiler, MD, PhD, head of stroke research at Johns Hopkins, told the site.
The scariest part about this is that because beauty parlor stroke syndrome is so rare, doctors still aren't quite sure what causes it, including a particularly rough stylist or a bent neck during a wash. Zeiler believes that "driving a car" is probably more dangerous than visiting your salon, but there is still risk involved!
To help prevent beauty parlor stroke syndrome, look for a salon with sinks that provide effective neck support, or ask your stylist to pad the area with towels. You might get a little wet during your shampoo, but it's better to be safe than sorry.
This post was originally published on March 16, 2016.