Even beauty junkies can feel overwhelmed by the makeup world's endless options. To make knowing what to use a little easier, we've partnered with Make Up For Ever to share why its foundation formulas are loved worldwide — and by the best.
Beyond bold brows, blinding highlights, and trendy frills, there are some steps vital to any makeup routine. Since foundation is one of these — and creates a flawless base for the artistry to truly begin — it's important to find one that can withstand the test of time.

Lucky for us, Make Up For Ever's Ultra HD Foundation does just that. With a flawless formula and unprecedented 40-shade range, it's been well loved by makeup artists around the world for years. To get the lowdown on this cult-favorite staple and its equally buzzy sister product, the Ultra HD Foundation Stick, we tapped celebrity makeup artist Priscilla Ono. Up ahead, Priscilla stresses the importance of having unfiltered perfection IRL and shares insider secrets from the red carpet and inspiring tips for budding makeup artists.

With a sea of foundations at her disposal, we asked Priscilla what qualities set a product apart. "Coverage and not being too cakey," she says. "Especially at red carpets, because there's no photo retouching and it's just raw from the camera. It has to have good coverage yet still look natural enough so you can't see any of the cakeyness." Make Up For Ever's Ultra HD line meets this criteria, as it's both buildable and versatile enough to adapt to her diverse clientele. In fact, Priscilla says she's used it on every type of skin — from women with aged skin to even men, too.
She also mentions that evaluating skin type is crucial to choosing the formula. For those with oily or combination skin, Priscilla opts for a liquid foundation that's able to fully dry down. Dry skin, however, is a different story. "Foundation can cover tattoos, blemishes, and dark circles, but it'll never cover dry skin," she tells POPSUGAR. To beat this problem, she chooses the Ultra HD Foundation Stick, as it has a creamier consistency that keeps skin moisturized during wear.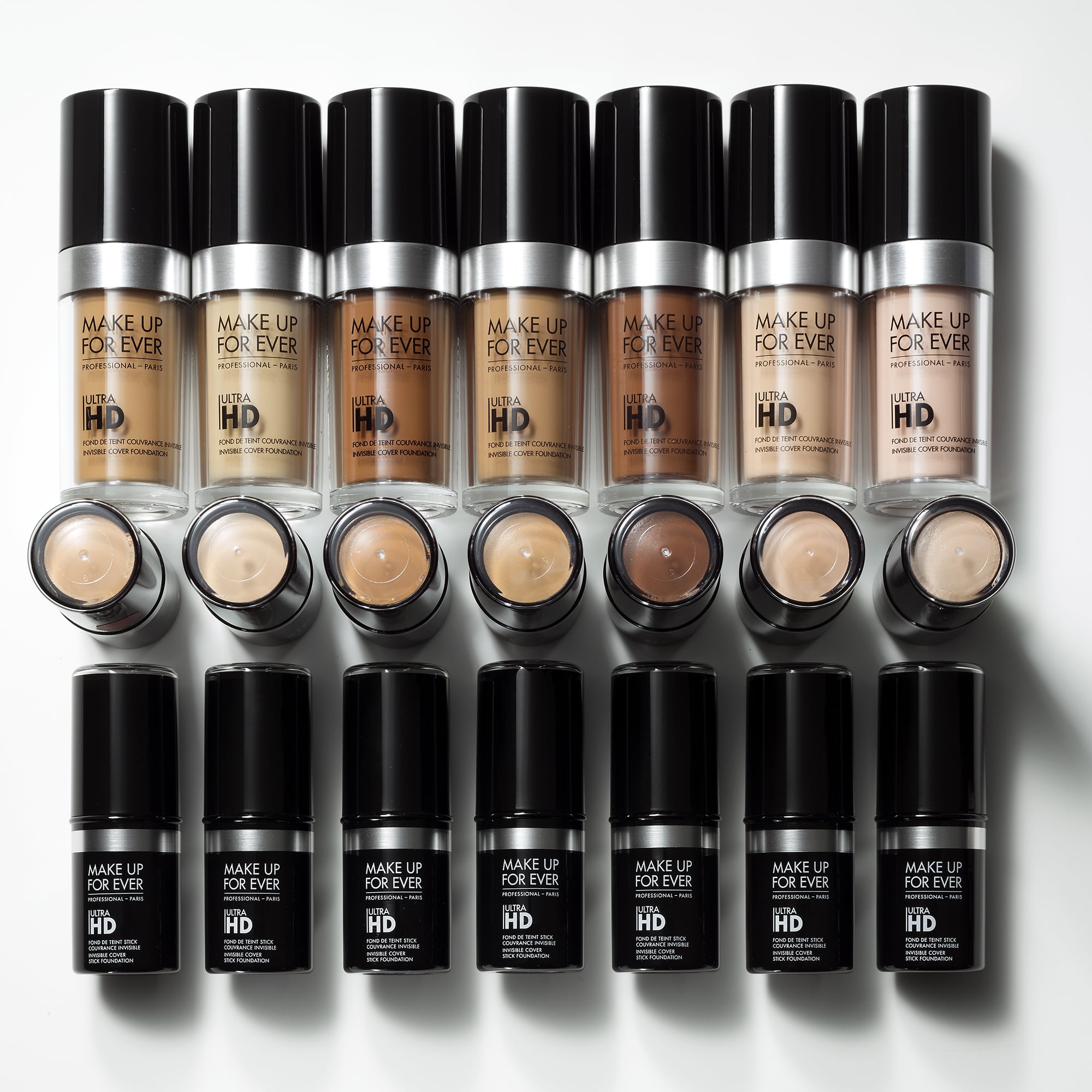 Image Source: Make Up For Ever

In addition to allowing seasons and trends to guide her choices, Priscilla curates her makeup kit with products she loves herself. "I used Ultra HD on myself first, and then just went and bought it in every color because it's so good. [The] majority of people love it."
And now, with social media in our lives, using products that look equally flawless in person and on camera is crucial. She feels that social platforms have made it easier for aspiring makeup artists to carve their spot in the makeup world, and cites Make Up For Ever's #blendinstandout campaign as one way they're finding the confidence to follow their dreams. "Back in the day, a lot of people probably thought they couldn't do it because they felt like [they weren't] good enough. I think the message behind 'Blend in. Stand out.' is amazing, and all these other artists can represent those people that didn't feel like they were represented before.
Check out more from Make Up For Ever!