What to Know Before a Spray Tan | MIMI
10 Things to Know Before Your First Spray Tan
Considering trying out your first spray tan? Our friends at MIMI reveal the hilarious side effects of the treatment.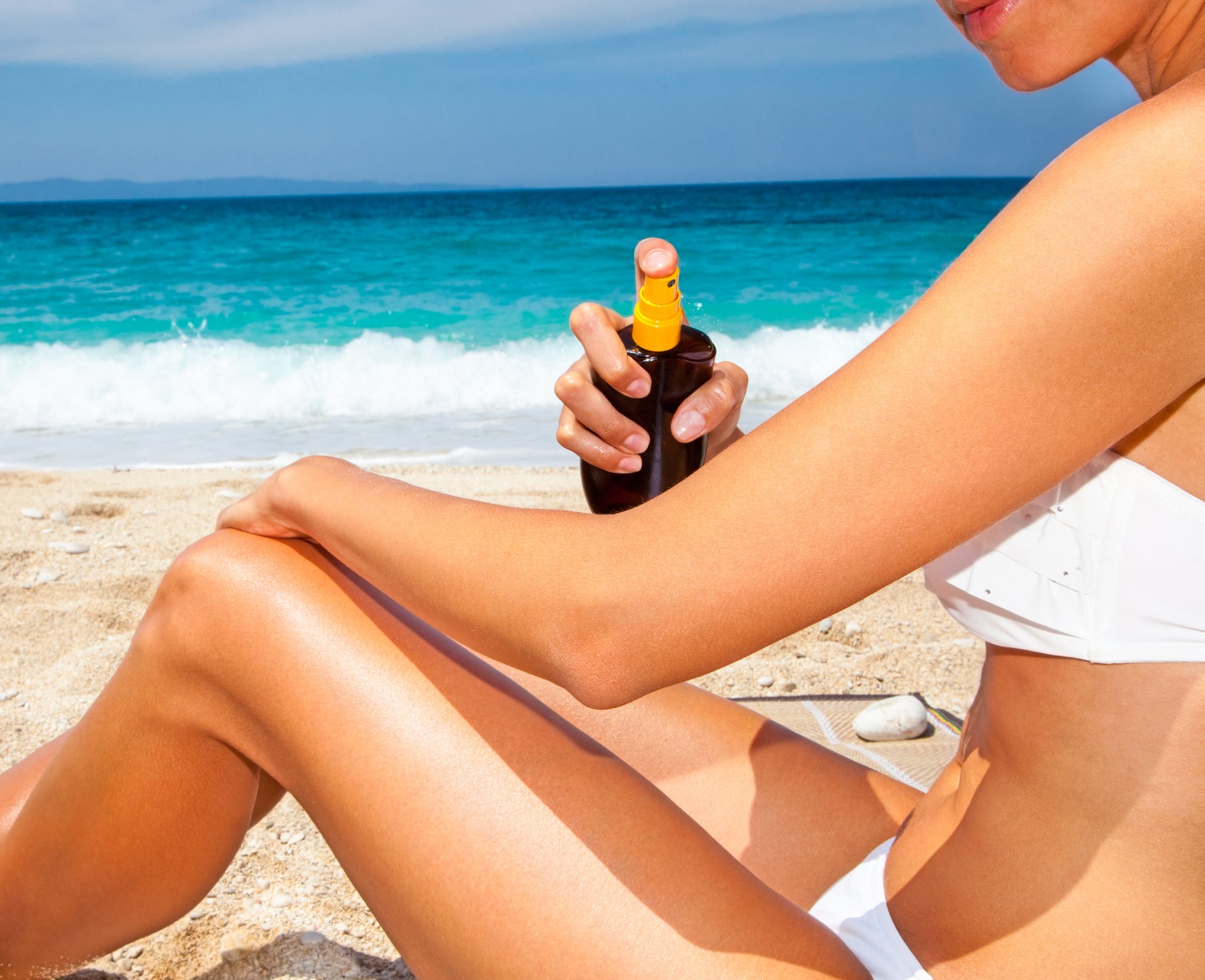 Here's the deal: I used to be a full-fledged tanning machine. I'm not proud of this admission, but it's true. During middle school and all throughout high school, I would bake inside any tanning bed I could find. It was gross, dangerous, and frankly, completely unnatural looking. My skin is alabaster-level pale. Needless to say, my tan, freckly cheeks looked out of place (and noticeably fake) during the Winter months.
After my adolescent years, I came to accept (love, even) my skin tone. But, that didn't completely quiet my yearning for a little summertime flush every now and again. I started to frequent airbrush tanning salons to keep up a bit of color, minus the unsafe side effects. While I will always covet the feeling of a fresh spray tan (I'm a total convert), I do feel it necessary to warn you of the annoying (but mostly just hilarious) side effects. Here, find every single thing you will encounter when you step in front of an airbrush.
You have to remain calm while standing naked in front of a complete stranger. While they spray your inner thigh, no less.
Your pristine white sheets will not stay white. Yes, the spray tan remnants come out in the wash, but the bright, white look is gone for good. I suggest sleeping on towels for the duration of your tan . . . or the couch.
Guess what? Your white towels won't stay white either.
Washing your face is officially a nuisance. Each wash will allow you to, yes, say sayonara to dirt and oil — but you'll also watch your newly minted tan go down the drain.
Crease marks where your elbows bend develop as the formula dries. Basically, this is the strangest tan line ever. And the most difficult to explain.
You have to be endlessly careful about the clothing you wear. It will rub off on the inside of your prized Alexander Wang slouchy t-shirt.
Sometimes, it doesn't turn out as well as expected. And you have to lie to yourself all week about how natural those orange smudges look.
Going shopping with a spray tan will give you a false sense of hope. Everything looks amazing on those tan legs and contoured abs.
You'll be decidedly sticky for a few hours afterward. Go home, sit on the couch, and don't move.
The intensely difficult decision about whether to shower, or hold on to your bronze for one more day. Fine, I'm gross. But the struggle is real.
Check out more from MIMI:
What It's Like to Try Kim Kardashian's Hairstyling Routine
How Charcoal Can Transform Your Skin
These Tiny Needles Might Be What Your Skin Has Been Missing
Your Adult Hookup Survival Guide