What to Look For in a Good SPF
3 Beauty Editors Share Their Holy Grail Sunscreen Formulas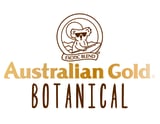 If there's one product your daily beauty routine needs, it's an SPF — and that's a direct order from our beauty editors! We've partnered with
Australian Gold
to share what to look for when selecting sun-protecting products.
You've seen the warnings, read the articles, and heard cautionary personal stories for years; the dangers of sun damage are real, and no one's skin is immune. Starting this Summer, we're encouraging you to do yourself (and your skin!) a favor by finding an SPF formula you can always rely on. But you may be wondering, how do you navigate the endless sunscreen offerings?
After testing countless formulas and learning the ins and outs of skin safety, our beauty editors definitely know a thing or two about which formulas can truly get the job done. Keep reading to hear what three of them look for when purchasing sun-protecting lotions, sprays, and face products. Once you find the one for you, you'll look forward to applying (and reapplying) it every day — we guarantee it.
Sarah Siegel: Assistant Editor, Beauty and Shop
If you're like Sarah, consider swapping your go-to foundation with a tinted face lotion that's packed with mineral ingredients. The lightweight texture will feel like a refreshing break from those heavier formulas, while the mattifying effect will ensure that the only shiny thing on your face is your favorite highlighter.
Carrie Carrollo: Assistant Native Editor, Beauty
When it comes to skin, avoiding irritation can be as high of a priority as preventing sun damage. For those with similar concerns, add a gentle mineral lotion with a minimum SPF of 30 to your daily beauty routine — and every one of your Summer bags. This way, you'll be equipped to enjoy your favorite Summer activities totally worry-free.
Aimee Simeon: Social Media Editor and Contributing Writer, Beauty
When you're constantly on the go like Aimee, a sprayable sunscreen is practically your BFF. Not only is this type of formula easy to apply, but it's also non-greasy and non-sticky, so you can (quite literally) spray and walk away without having to think twice. Whether you're headed to the beach on a Summer Friday or running out the door in the morning, it's never been easier to keep your skin nourished and protected all day long.
SHOP ALL OF THESE PRODUCTS AND MORE FROM AUSTRALIAN GOLD:
Credits: Illustrations: Bijou Karman; Designer: Meg Konigsburg