When to Wear SPF
4 Times You Should Totally Be Wearing SPF — but Probably Aren't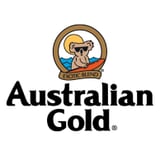 We're not trying to be the SPF police; we just want you (and your skin) to thrive! We've partnered with
Australian Gold
to break down four common (but likely surprising) outdoor activities that call for SPF.
Break out your sandals, gingham prints, and sunglasses — sunny days are in the forecast, and we can't wait to soak them in. But before you start enjoying Summer Fridays, picnics in the park, and outdoor family time, allow us to pass along this friendly little reminder: don't forget to protect your skin!
That's right; in case you haven't heard, the sun's rays are powerful, dangerous, and always present. They're made up of UVA rays, which cause premature aging, and UVB rays, which cause burn damage. And they don't discriminate! So whether it's overcast or you're just out running a quick errand, they can still harm your skin. To ensure you're fully prepared to enjoy the warm weather ahead, we're sharing four situations that go hand-in-hand with SPF. Spoiler alert: they're more common than you think.
There's a reason outdoor tables at restaurants and cafes always fill up first. Few things are better than enjoying a drink or meal surrounded by fresh air. But while you're getting lost in good conversations, diving into a captivating book, or typing away on your computer, your skin is being exposed to UV rays galore. Whether you're sitting under an umbrella or in full sun, equip yourself with an SPF. The formula, type, and level you choose — from lotions to sprays and SPF 15 to SPF 50 — are up to you, but just don't forget about your face! We recommend a tinted face lotion with SPF 50 that'll simultaneously protect your skin and streamline your beauty routine for the day.
Cheering From the Sidelines
Whether you're cheering on your little one in the park or your favorite pro team in a packed stadium, Summer sports games are the epitome of outdoor fun. Unfortunately, they're also a recipe for damage. Not only are you sitting stagnant under hot rays for hours, but most sports games happen in the middle of the day, when the sun is at its peak. Shaded seats are no exception either! So what does all of this mean? Apply an antioxidant-rich mineral sunscreen (we recommend SPF 50 for maximum protection!) before leaving home — but don't leave it there. Be sure to throw the bottle in your bag and reapply at least every two hours.
Perusing the farmers market, venturing to the post office, and walking your dog are probably just a few bullets on your long to-do list. But we're encouraging you to make room at the top and prioritize applying a natural sunscreen spray first. If you live in an urban locale, these errands probably involve a fair share of walking outside — which is definitely enough time for the sun to harm your skin. Even if you're traveling by car, the rays can still reach your skin through the windows while you're sitting in traffic or waiting for a parking spot.
Fresh fruit? Check. Cheese and crackers? Double check. But wait — is SPF in your basket, too? Similar to sports games, lounging on a blanket in the park calls for hours spent under the sun, so you already know protecting your skin is a must. Besides applying it to your arms, legs, and any other exposed areas, take special care to apply a layer to your face and neck. A spray gel sunscreen with instant bronzer makes that totally seamless — and will give your skin a gorgeous glow at the same time.
Art Director: Samara Grossman; Photographer: Matthew Kelly; Wardrobe: Emma Sousa; Props: Aja Coon; HMU: Brett Jackson; Producer: Andi Nash