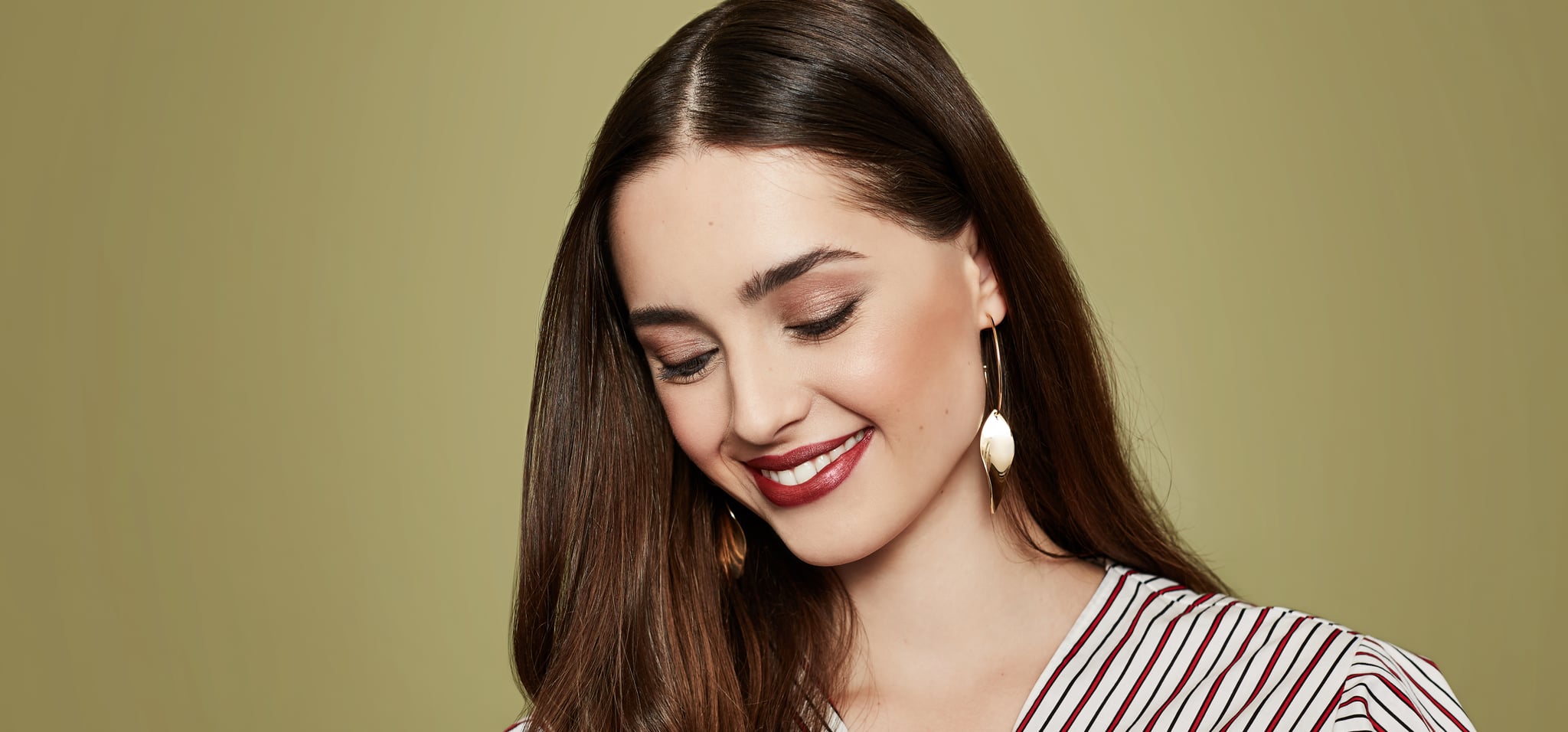 Image Source: POPSUGAR Photography / Diggy Lloyd
Work-Appropriate Makeup Looks
The Work-Friendly Versions of Your Favorite Instagram Makeup Trends
Love saving OTT makeup looks on Instagram, but unsure how you can actually pull them off at the office? We've teamed up with
Walgreens
to show you how you can make all your favorite Insta-looks work appropriate.
Constantly getting inspired by all the beauty looks on the 'gram, but still a little unclear as to who can actually wear those looks? SAME! That's why on our latest trip to Walgreens we asked beauty consultant Emery to explain how we can translate our favorite makeup trends for the office. Turns out she gets asked this question a lot by Walgreens customers and she knew exactly where to direct us so our cart left filled with products that will help deliver on those Instagram-worthy looks.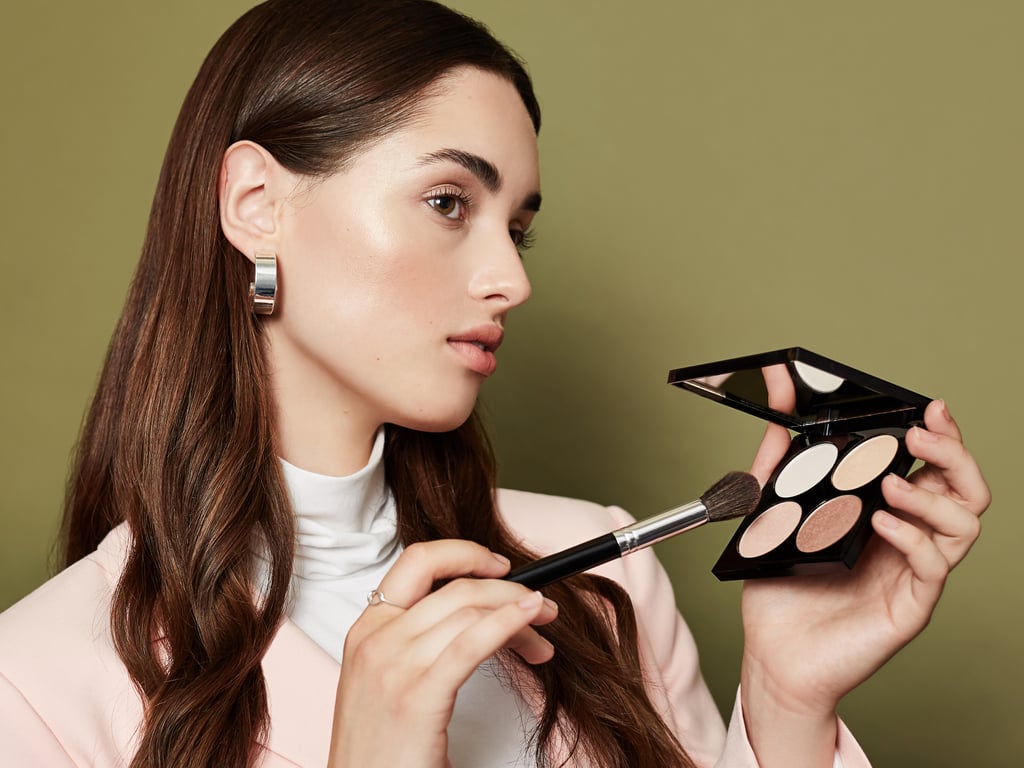 Real talk: Contour is not for the faint of heart. At least, not the kind you see on YouTube. Emery advises using a lighter hand and taking an easier approach when it comes to defining your features for a day in the office. She recommends starting out with a blush and highlighter and easing into the bronzer.
"When people say contour, all they're referring to is where you place the product in order to emphasis certain features on your face," Emery says. "A blush and highlighter will help bring out the high points of your face in a natural way."
For an easy all-in-one kit, Emery recommends the Revlon Photoready Glow Kit in Sunset Dream. "It has everything you need, whether you're just starting out or you're a contour-pro."
And when you're ready to add some bronzer to your contour routine? It's all about placement, explains Emery.
"Start at your hairline, go in, underneath your cheekbone, then back down your jawline," she says. "Create the number three on your cheek!"
Oily-skin girls rejoice! Emery has a quick fix for your shiny problem — no pounds of primer, powder, and setting spray required! If you're always searching YouTube for the latest mattifying beauty products, Emery says the Milani Instant Touch-up Blur Stick is for you.
"People seem pretty put off or scared of loose powders," she explains. "Plus, they can make a mess." If you're like Emery's other customers and don't want to use a powder or carry it around in your bag for a mid-day blotting break, a mattifying blur stick is ideal.
Use it on your oily zones (like your forehead, nose, or chin) throughout the day as a quick touch-up so you look and feel refreshed and ready to go.
Plus, it's foolproof. "You literally can't mess it up," says Emery. "It feels like nothing on your skin while fighting off unwanted shine."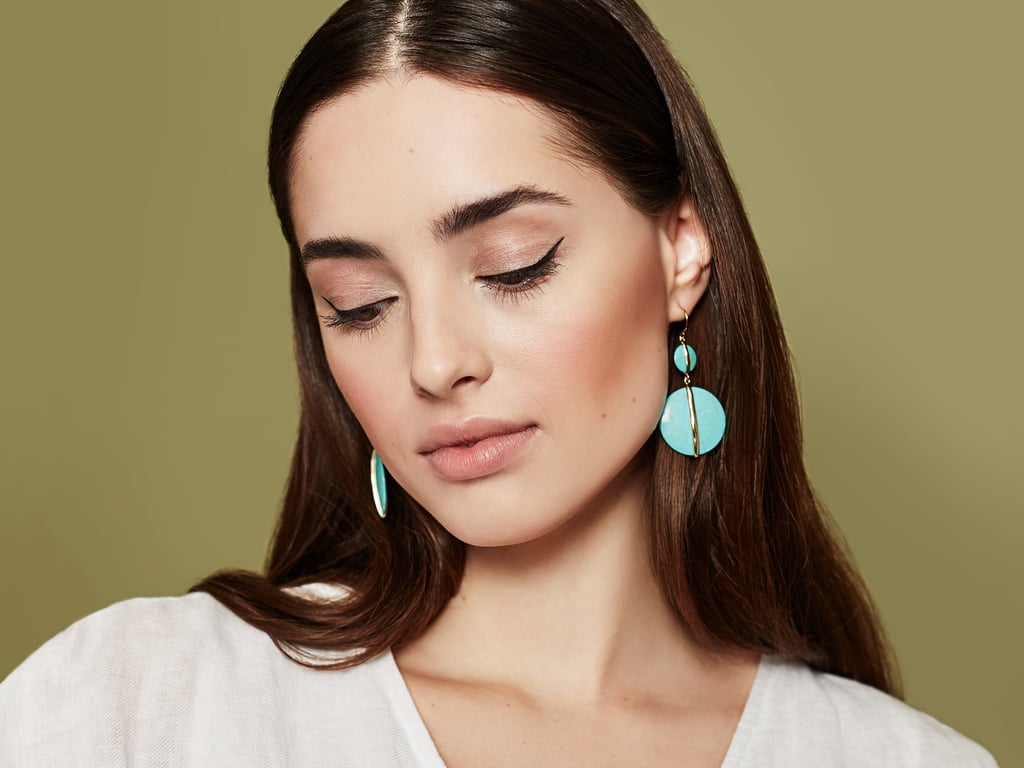 We're all about those dramatic wings and intense smoky eyes, but for work, Emery suggests a more subtle approach. Believe it or not, Emery says a simple cat eye is supereasy to do if you have the right product. She likes the Maybelline Eye Studio Lasting Drama Gel Liner for those starting out. "This is my BFF," she says. "I've had it in my makeup bag forever."
Emery says that when it comes to eye makeup, intimidation is the number one problem. "People look at a cat eye and think it's complicated," she explains. "But when you use an angled brush and gel formula, it's actually much easier to control the outcome than with a liquid pen."
The key is to work fast, yet efficiently. Keep your eyes relaxed and use the angled tip of the brush to glide the product across your top lid. The best part about this Maybelline formula is that it takes a few seconds to settle, so if you need to quickly touch up any mistakes you can do that without having to start all over.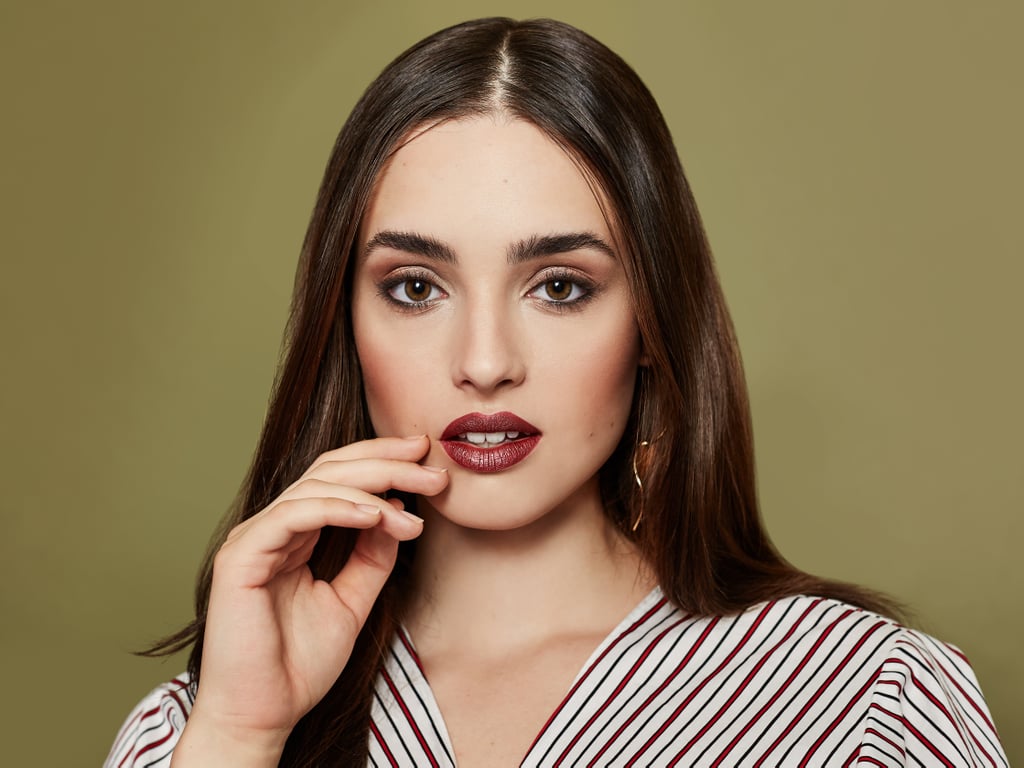 For Emery, nothing says polished and sophisticated like a red lip. But if you're a beauty junkie looking to tap into the latest trend, then she says the NYX Soft Matte Metallic Lip Cream is a must-have. Metallic and glittery lips can be spotted all over the internet, but they don't exactly scream "office appropriate." This cult-fave product allows you to experiment with the trend but with a more subdued approach.
Plus, the unique formula provides a pearly finish with a matte formula, so you get the best of both worlds — tons of color payoff with a satin dry-down.
For Emery, the real reason she loves this liquid lip so much is because of its easy-to-apply formula and wearability.
"It glides on so nice, it doesn't look over the top, and it's great for day or night." It's basically mirror-proof!