Xyrena Basic Bitch Perfume
Raise Your Hand If You Feel Personally Victimized by This Basic B*tch Perfume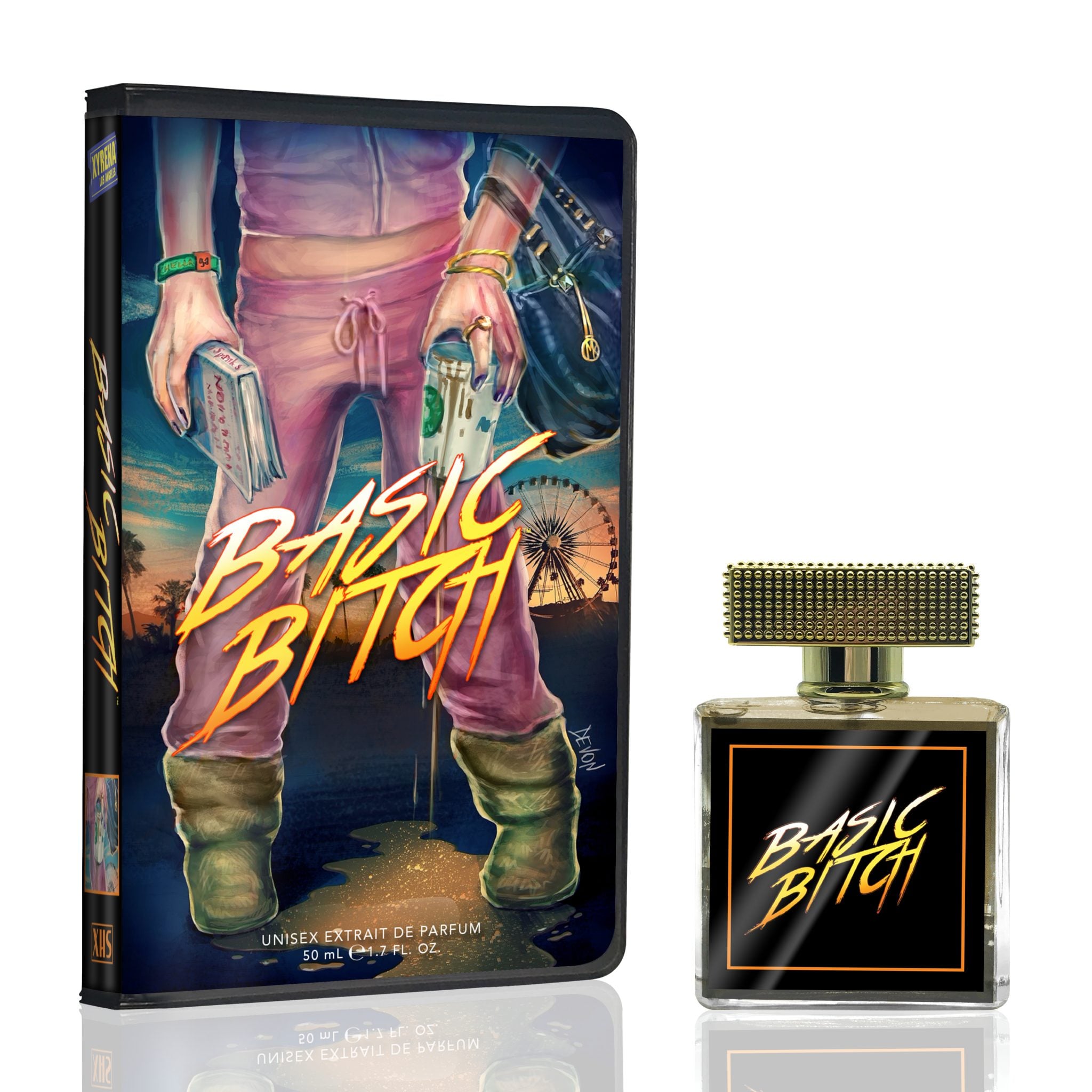 When it comes to the phrase "basic b*tch," I just can't even. Chastising a woman for enjoying her PSL or cozying up to The Bachelor after a long day is just not cute. I'll be the first to admit that since the stroke of midnight on the first day of Fall, I've been slathering myself with Philosophy's Pumpkin Icing ($18), and guess what? It's damn delightful. If that makes me basic, so be it, b*tches.
If you share my loud and proud approach to basic b*tch-dom, then you'll probably want to douse yourself in the new Xyrena perfume that Cosmopolitan UK reports is named after this special breed of woman.
Basic B*tch ($52) is actually a unisex fragrance that's pretty much a mashup of all the things we're supposed to tell people we love to hate, but secretly we just love unconditionally. According to the perfumer, "notes include pumpkin spice latte, pages from a worn out Nicholas Sparks paperback, boxed merlot, suede Ugg's, fresh artisan bagel (obvi gluten-free), cold-pressed kale juice, vanilla froyo, velour tracksuit fabric, Sunday Funday mimosa, nail art lacquer, and fresh cut grass from Coachella that'll have every Basic B*tch hashtagging #TakeMeBack!"
Although I've yet to get a whiff of this glorious concoction, it truly sounds like one of the most heavenly fragrances ever made. Let's all consider basic b*tch reclaimed, and haters can hush up. Now if you'll excuse me, I have a LaCroix to drink.