10 Ways to Cool Down Your Skin After Spending a Day in the Sun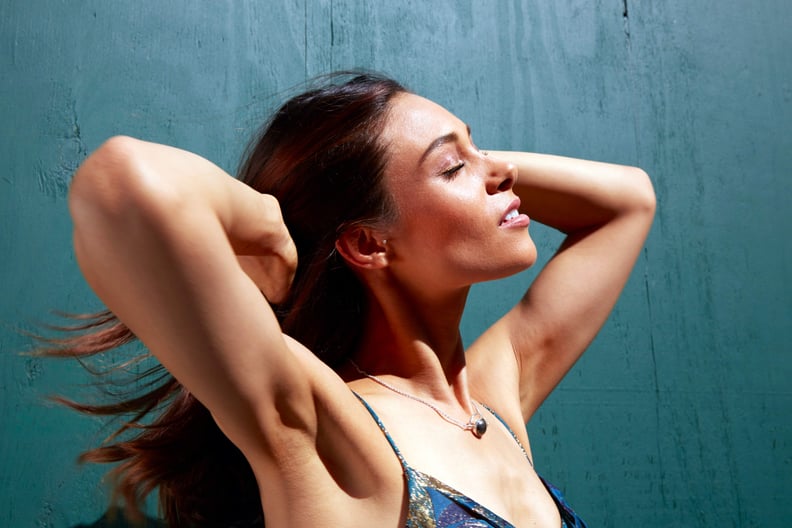 POPSUGAR Photography | Benjamin Stone
POPSUGAR Photography | Benjamin Stone
There is nothing more unpleasant than coming home from the beach or pool and discovering that your entire body and face have been roasted. Thankfully, there are countless beauty products made for soothing and hydrating your parched skin. Keep reading for 10 that will cool you down when you've had a little too much sun.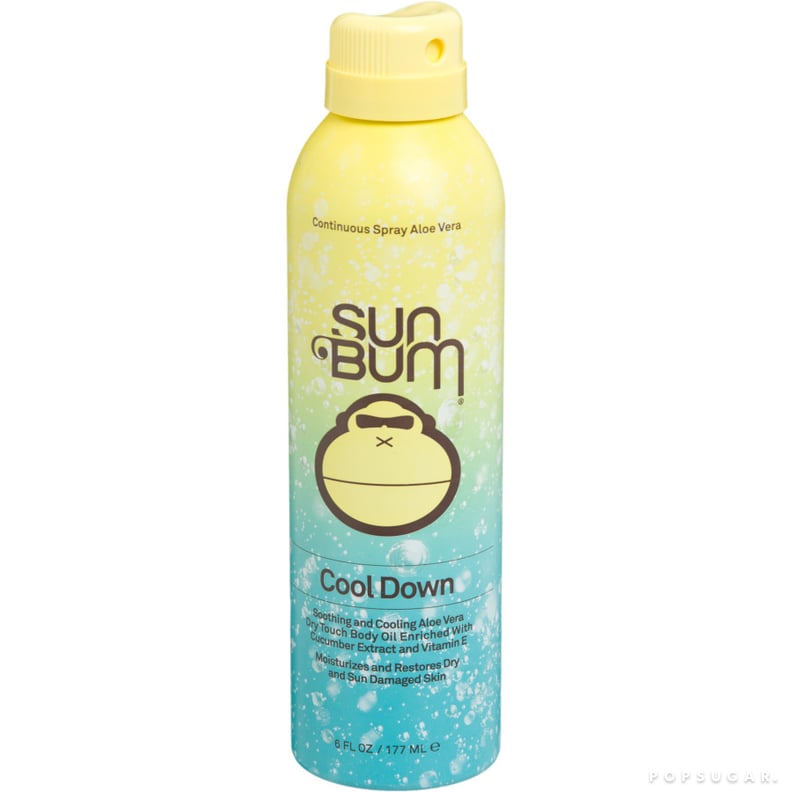 Sun Bum Cool Down
Sun Bum is the brand to beat in the after-sun department. This paraben-free line has everything you need to enjoy glorious sunshine without having to face the repercussions. This spray will hydrate and repair overheated skin with aloe and vitamin E. The formula is light and nongreasy, leaving skin soft and smooth.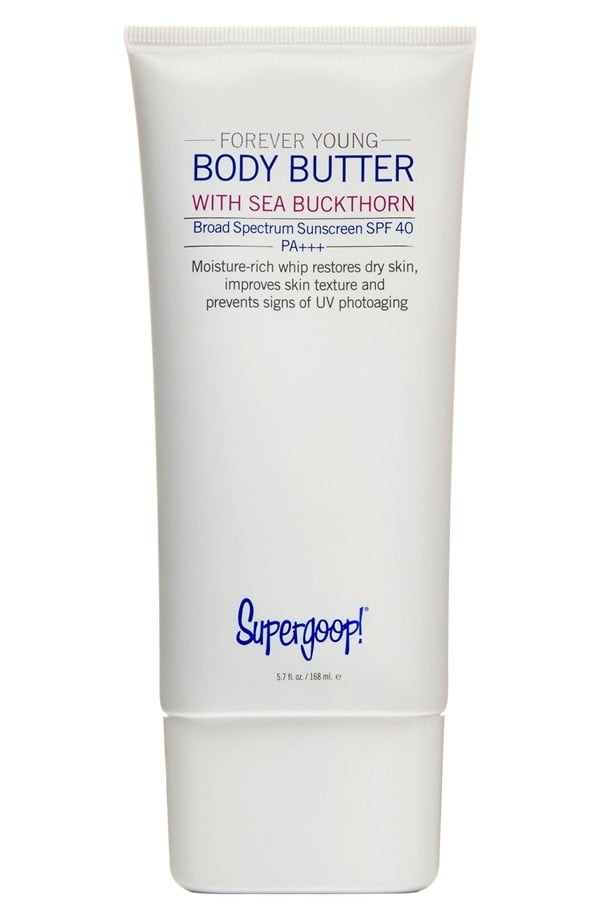 Supergoop Forever Young Body Butter SPF 40
Thanks to having sea buckthorn as an ingredient, this body butter smells like heaven. It's boosted with a lot of natural oils to hydrate and nourish your skin. Plus, it gives added protection from further sun damage with SPF 40.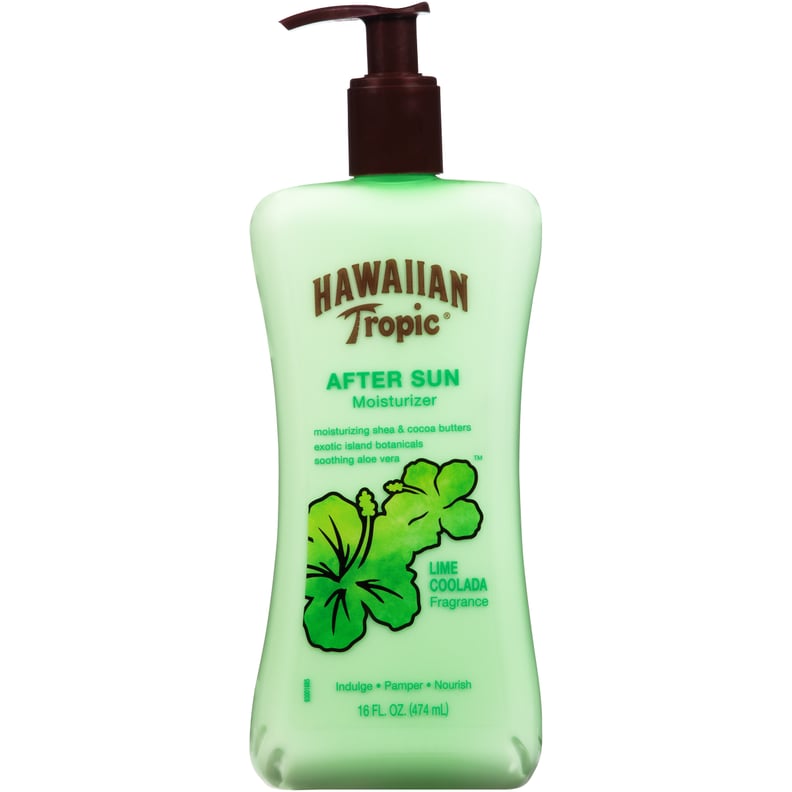 Hawaiian Tropic After Sun Lotion
Nothing says Summer more than the scent of a Hawaiian Tropic sun product. This after-sun lotion has a delicious lime scent that smells like heaven. Good old cocoa butter and shea butter are the main ingredients here, which will douse your skin with much-needed moisture.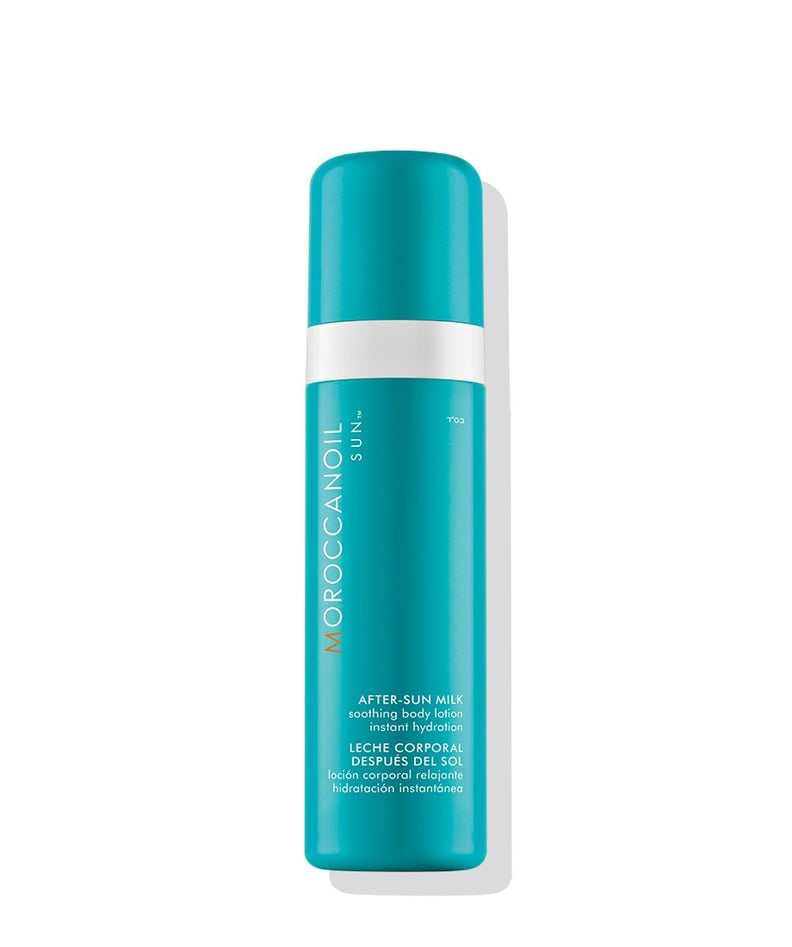 Moroccan Oil After Sun Milk
This soothing body "lotion" is actually applied as a light refreshing spray. It contains coconut oil, aloe, argan oil, and vitamin E, which all aid in moisture restoration. The signature Moroccan Oil scent is the real treat with this product — and skin is left silky-smooth without any oily feel.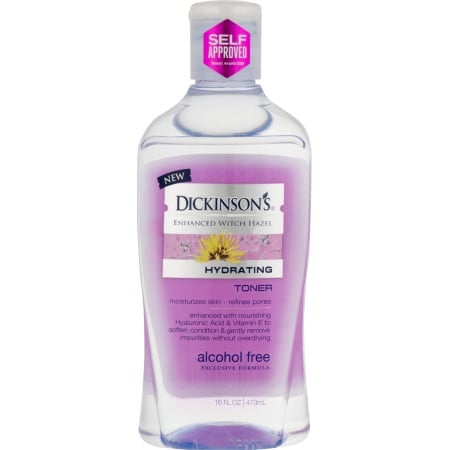 Original Witch Hazel Hydrating Toner
For a mere $6, you can enjoy the benefits of one of the oldest home remedies around. Witch hazel is a natural ingredient once used by Native Americans to heal minor abrasions and burns. This refreshing and cooling alcohol-free astringent can heal and calm red skin.
Peter Thomas Roth Brightening Bubbling Mask
To give your skin a little extra TLC, try this unique mask. The blue gel hydrates and offers relief as it is applied. Within 30 seconds, it turns into a white foam as oxygen releases directly into the skin. It will help brighten and even out skin tone, which is often left uneven after time in the sun.
Solarcaine
This old standby promises to be the No. 1 sunburn-relief brand, and with good reason. The cooling aloe formula, which is medicated with lydocaine, provides an instant treatment for hot, burning skin. Meanwhile, pure aloe helps to soothe and hydrate.
Solarcaine ($9)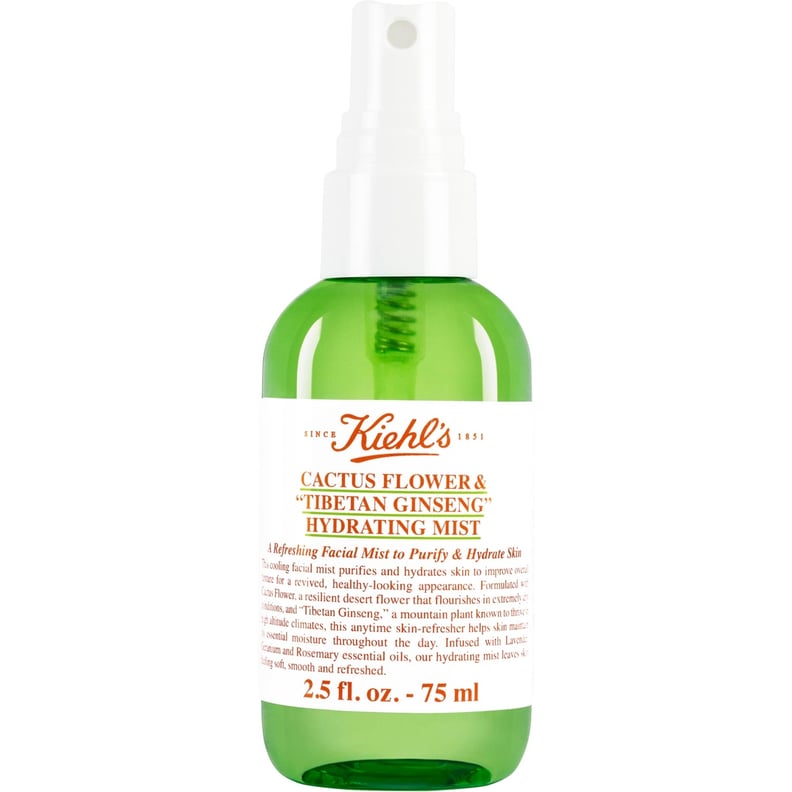 Kiehl's Cactus Flower and Tibetan Ginseng Hydrating Mist
This refreshing mist can be applied under or over makeup for an instant cooldown. The cactus flower in this product is naturally found in the desert and promises to retain and build back moisture in the skin. A potent blend of essential oils also helps to soften and hydrate, keeping skin's texture at its best.
Kiehl's Cactus Flower and Tibetan Ginseng Hydrating Mist ($27)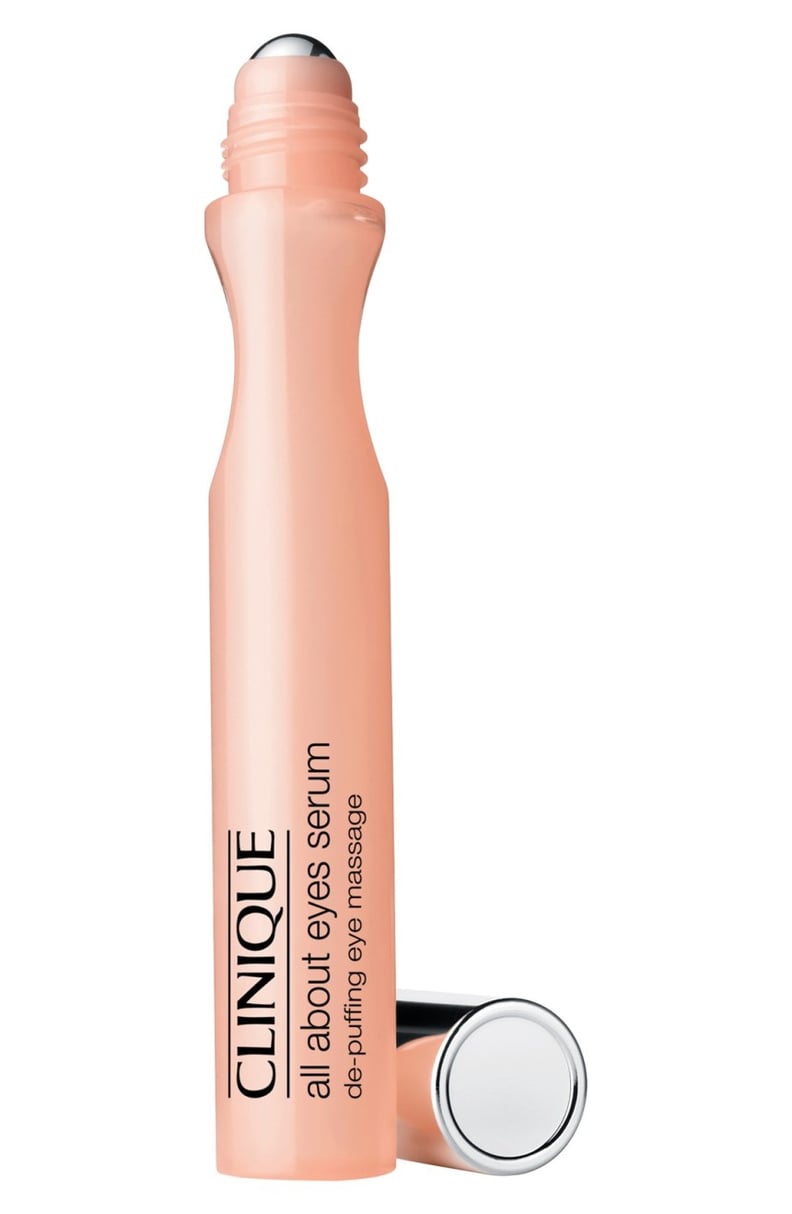 Clinique All About Eyes Serum
Swipe this roller-ball under your eyes to apply an icy serum whenever you need a light refresher. This serum is made up mostly of cucumbers, caffeine, and water, so it is the perfect solution for tired Summer eyes. Place this product in the refrigerator for the best results.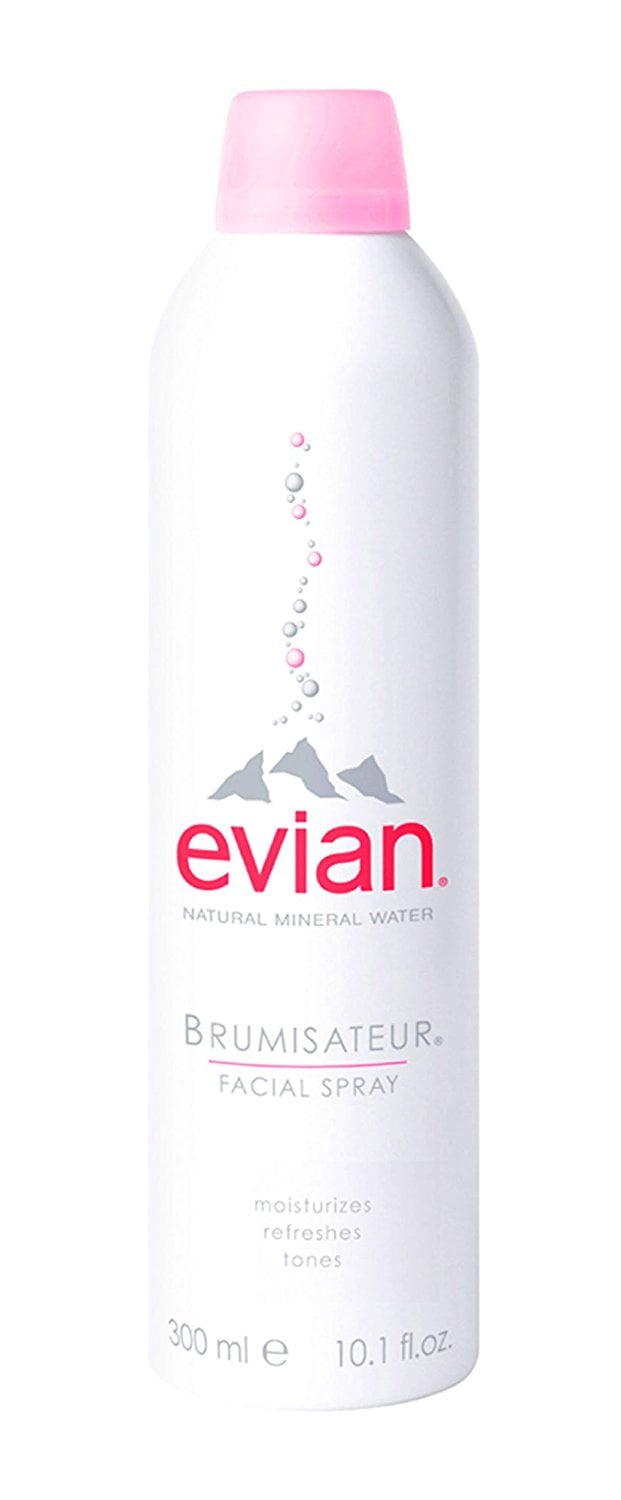 Evian Facial Spray
This facial spray originated as a French spa treatment over 150 years ago. Filled with minerals, this water feels luxurious and freshens you up immediately.
Evian Spray ($18)