All American: Homecoming Hair and Makeup Secrets
"All American: Homecoming" Shows the Versatility of Black Beauty
As POPSUGAR editors, we independently select and write about stuff we love and think you'll like too. If you buy a product we have recommended, we may receive affiliate commission, which in turn supports our work.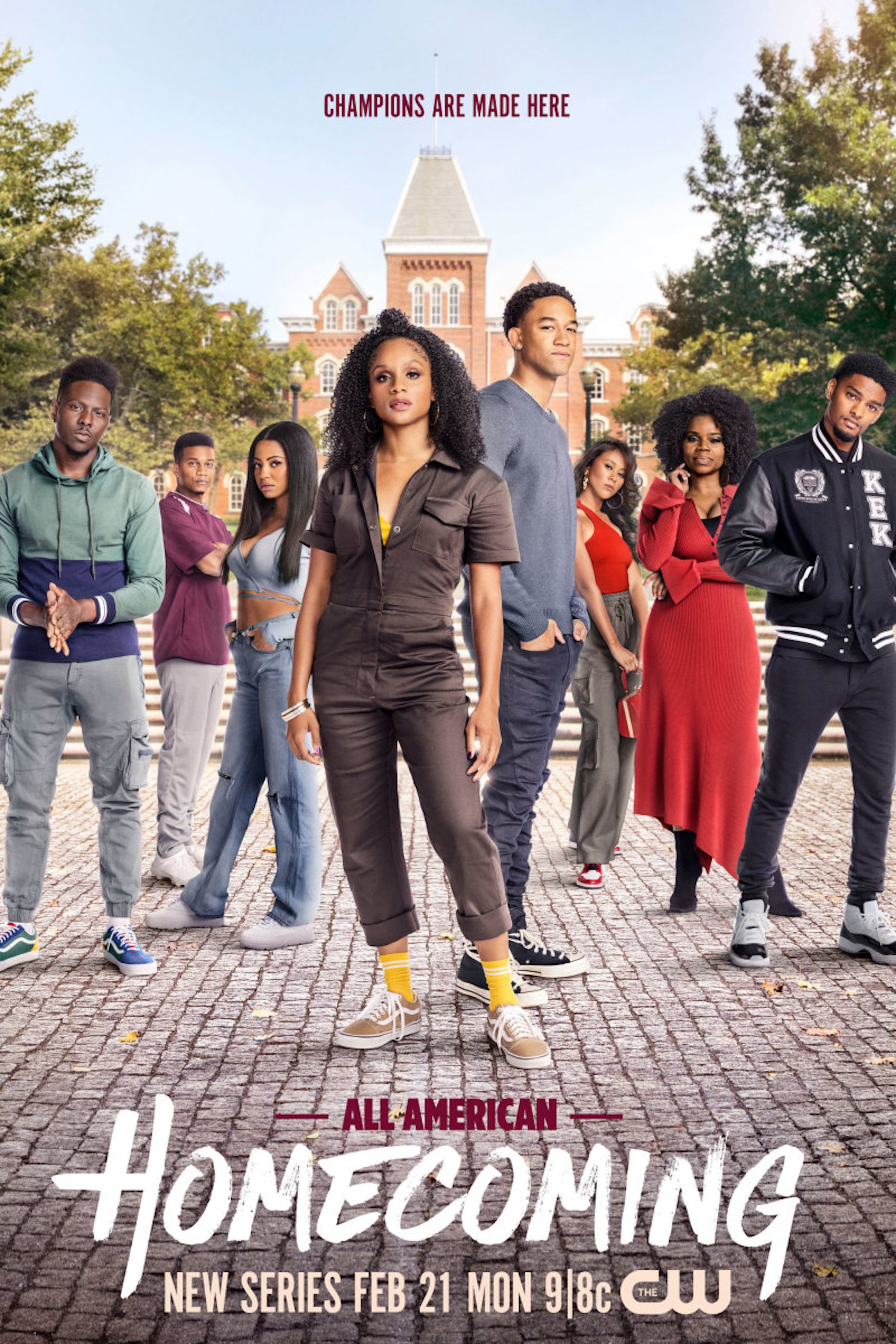 Image Source: Matt Sayles/The CW
"All American: Homecoming" is a spin-off of the popular series "All American," which chronicles the journey of a high-school football star. Set in Georgia at a prestigious historically Black university (or HBCU), the series follows college athlete Simone Hicks's (played by Geffri Maya) journey to play tennis again after putting a baby up for adoption.
Two things were certain after the show's plot was revealed. First, excellence would undoubtedly be the expectation at this HBCU. Second, the hair and makeup looks on the show would be nothing short of head-turning. With only two episodes out so far, we've already seen some beauty looks that are right on trend for 2022.
To learn more about what went on behind the scenes, we spoke with hair-department lead Ryan Burrell and makeup-department head Laverne Caracuzzi-Milazzo about the processes, products, and inspiration they used to bring the looks to life.
Learn why Milazo dubbed it the show of "lotion and lip balm" and how to make the DIY conditioning spray Burrell used to keep the actors' hairstyles moisturized ahead.
How the Hairstyles on "All American: Homecoming" Differ From the Original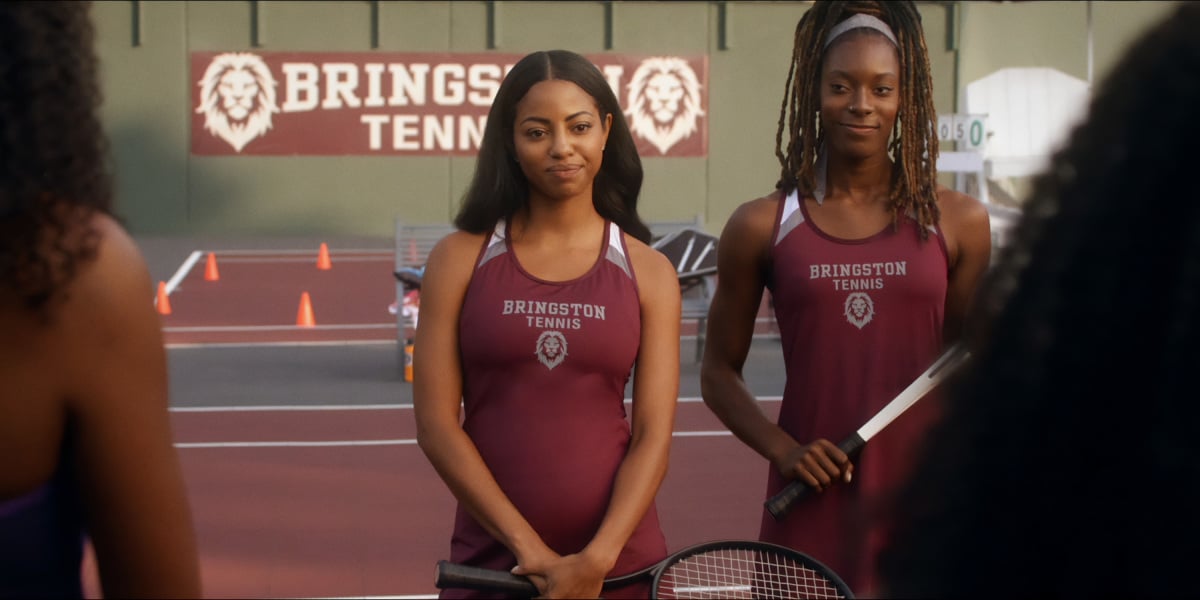 Image Source: The CW
"All American" saw some hairstyle variations, but for the most part, characters had either flowing waves or short buzz cuts. In "All American: Homecoming," Burrell needed to incorporate an additional layer into the show's looks, given that the main character is a Black tennis player. "The fact that the characters are athletes definitely plays a huge part in figuring out [how to] go from everyday styles to looks for them playing tennis," Burrell says. "I would ask them, 'Does this make sense? Would you play in this?'"
For Simone Hicks, Burrell says he took notes from a few famous tennis players. "For Geffri, [I] definitely was channeling Serena Williams, Naomi Osaka, and Sloane Stephens to fully understand how to place [the] hair when she's playing," Burrell says. "Playing tennis myself and watching video clips served as a huge inspiration for me to understand how hair moves."
The Meaning Behind the Hair and Makeup on "All American: Homecoming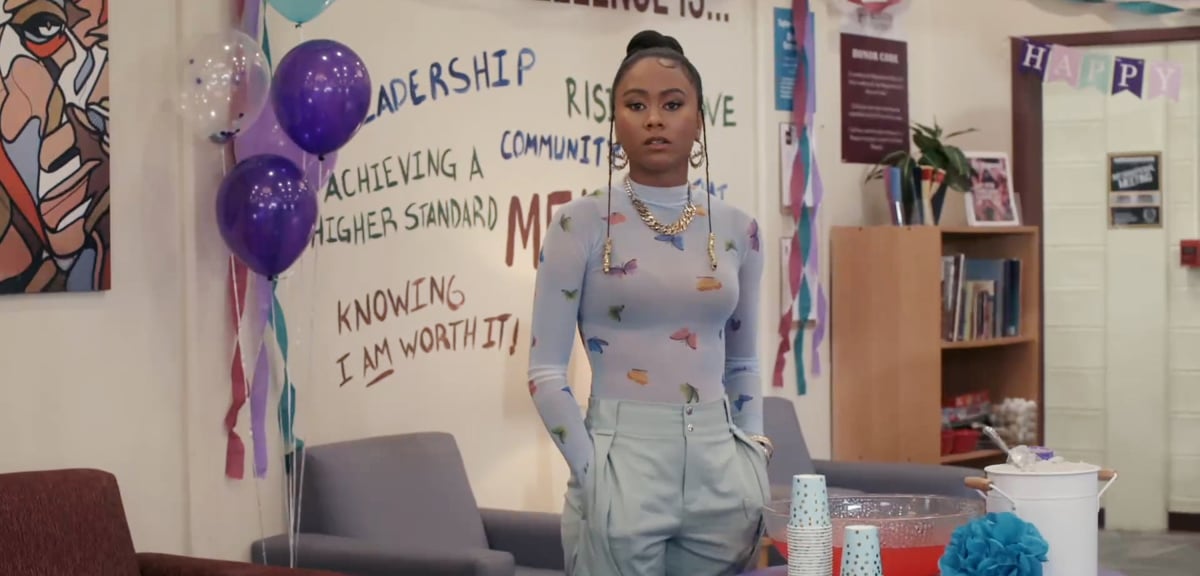 Image Source: The CW
The hairstyles on "All American: Homecoming," Burrell notes, are all about showcasing the versatility of natural hair: "That was so important to me, to show women that you can wear your hair in any style and it can complement going from class to being an athlete."
Caracuzzi-Milazzo says that the makeup direction for the season was all about risk-taking. "We've branched off and we've taken Simone from high school to college," she says. "When you're in high school, for most kids . . . you live at home and have a few more restrictions. And then when you get to college, you have a tendency to explore a little bit more and to entertain some different looks that you might have wanted to do but couldn't." In college, Caracuzzi-Milazzo says, the characters are "coming into their own and becoming new people," and she wanted to stay true to that narrative.
Caracuzzi-Milazzo also wanted to underscore that women athletes can wear makeup and still play their respective sports well. "When creating the looks, particularly for tennis scenes, I tried to keep it minimal but still beautiful and clean," she says. She wanted to show audiences that "you don't have to go ahead and be playing tennis, for instance, with no makeup on — you actually can have eyelashes on or a light lipstick, and you can have that really pretty glowy skin while you're playing."
Beauty Products Used on "All American: Homecoming"
Caracuzzi-Milazzo joked that she referred to "All American: Homecoming" as "the show of lotion and lip balm" because the cast asked constantly for the two products. To combat dryness, Caracuzzi-Milazzo kept a facial steamer and a towel warmer in the trailer for the cast members. She also used the Mario Badescu Vitamin C Serum ($32, originally $45) and Rose Hip Oil ($8, originally $11) to help maintain their skin throughout the season, and she used Kiehl's Facial Fuel ($35) for the men in the cast. For body lotion, she used Kiehl's Creme de Corps Body Lotion ($32).
Burrell relied on the Oribe Moisture and Control line, and Influance Hydrating Shampoo ($14) and Conditioner ($15) to style the cast's hair, along with another concoction he made himself.
"Most of our actors have curly hair. So to keep it moist, I just do a homemade leave-in conditioner," he says. "In a spray bottle with warm water and conditioner, I put in a little Dempur Hair Growth Serum ($20) and shake it up." That mixture, Burrell says, kept the cast members' hair soft even during 10 to 12 hour days.
Both Burrell and Caracuzzi-Milazzo want audiences to know that Black beauty is versatile and can fit whatever lifestyle the wearer chooses. "Fans will be surprised on how much we change each actor up in the episodes," Burrell says. "Especially with Geffri. One episode, I have her in butterfly locs, then in another, Bantu knots for playing tennis — and they're huge. So I hope the audience loves this and sees that you can push the envelope with natural hair. It doesn't just have to be pulled back."