I Tried the Alleven Total Face Serum, and It's My New Favorite — Here's Why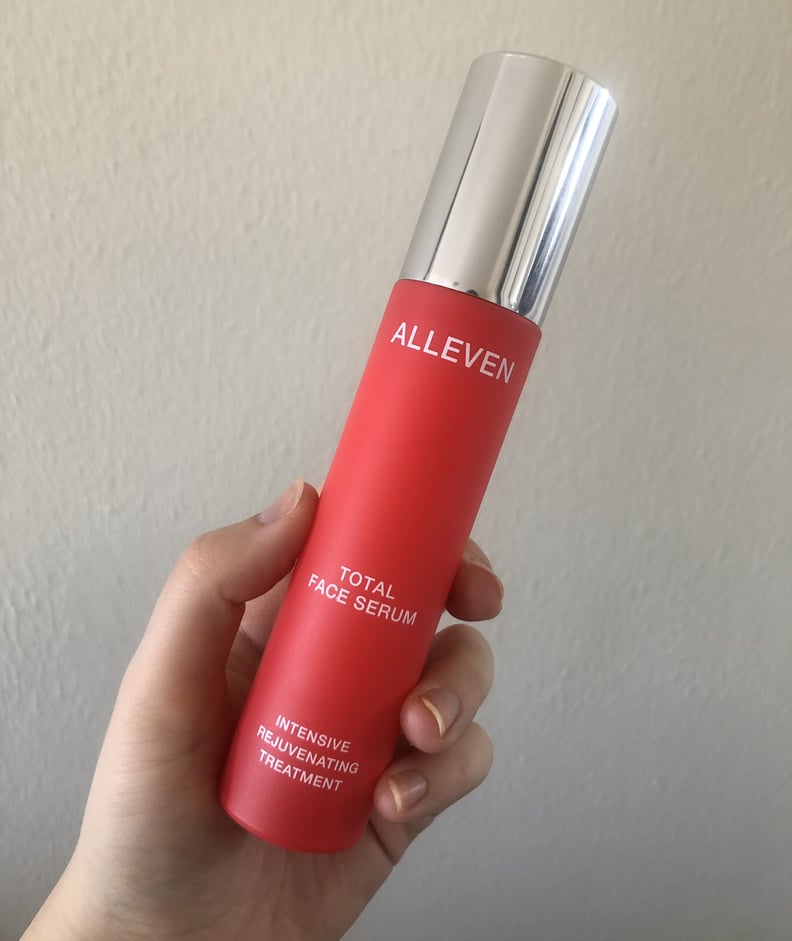 POPSUGAR Photography | Jessica Harrington
POPSUGAR Photography | Jessica Harrington
Every editorial product is independently selected by our editors. If you buy something through our links, we may earn commission.
The first time I tried the Alleven Total Face Serum I had just used a resurfacing mask that left my skin feeling a little irritated. I was in the middle of testing a new batch of skin-care products and saw the words "intensive rejuvenating treatment" written on the bottle and figured I'd give it a try to see if it could calm my skin down a bit (dermatologists, don't be mad at me for testing two new things at once) — and I let out an audible "Oooh!" when I swiped it on.
The texture of the serum feels like a hug for your skin; it's slightly thick and milky, but absorbs incredibly fast and leaves behind a soft, illuminated finish. The scent is faint and reminds me of getting a facial at a spa. Plus, it provides instant hydration and soothing relief.
I have normal to dry skin, leaning more on the dry side in the wintertime, so I'm always looking for serums to boost moisture while also tackling other skin-care concerns, like dullness and discoloration. Some of the benefits of the Alleven Total Face Serum ($141) include restoring volume, strengthening your skin's moisture barrier, and helping encourage suppleness thanks to its peptide and vitamin B-packed formula.
There's no denying that it's pricy, but as an all-in-one serum it can take the place of a few treatments in your regimen, and a little bit goes a long way. As far as I'm concerned, if you're going to invest in a skin-care product you should make it a serum, because that's where you're getting most of your active ingredients. If you don't mind me, I'll be dousing myself in this for the foreseeable future.
Rating:
★★★★