This Beauty Blogger Uses Sign Language to Make Her Videos Accessible For All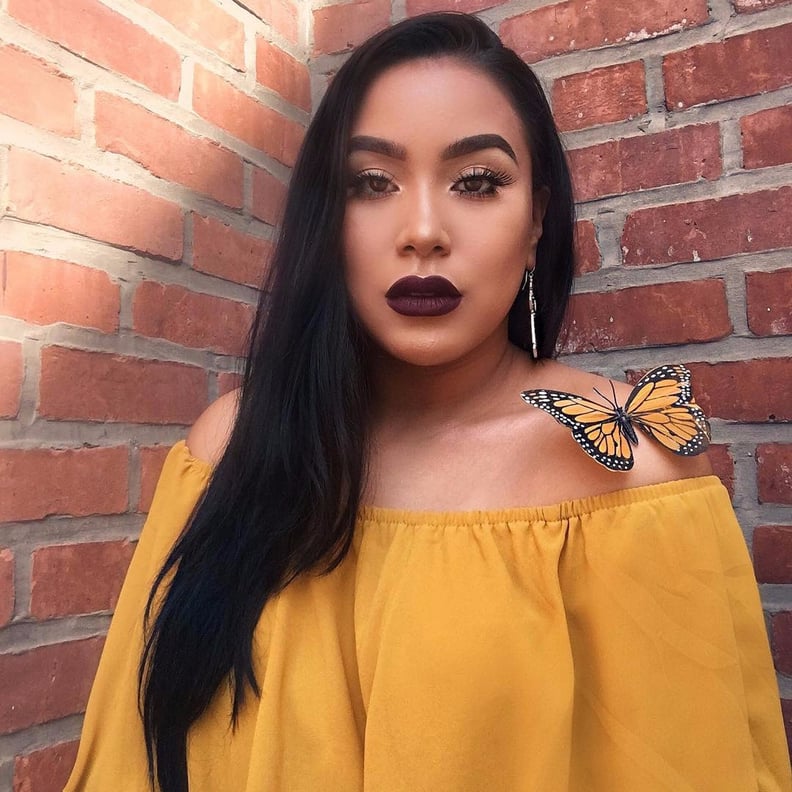 When I first stumbled across beauty blogger Catherine Martinez's Instagram page, I immediately knew it was something special. Sure, like most babes in the social media beauty sphere, Cat's brows are fierce and her highlight is perpetually flawless — what sets her apart is more than that. When giving reviews, demonstrating tutorials, or even swatching new lipsticks, the recent NYU graduate utilizes American Sign Language and captions to make her videos accessible to a wider range of followers. After all, doesn't everybody deserve a chance to glow?
Doesn't everybody deserve a chance to glow?
Martinez, who studied communicative sciences and disorders in college, told PizzaBottle that she began filming ASL beauty videos when she realized a serious lack of access for the deaf community in the beauty sphere. She hopes that her tutorials will raise awareness about the importance of accessible communication. In the same interview, she said:
"Sign language, which happens to be in the [Communicative Sciences and Disorders] program, is something that I fell in love with and was eager to learn. Many of my peers whom were either deaf or hard of hearing always complimented my makeup and were interested in the beauty industry. However, they did not feel like they fit in since there isn't much deaf culture beauty resources or involvement.

. . . It just struck me one day when a few peers in my class asked me to translate what a blogger they were watching was saying since the tutorial was auditory and had no other mode of communication. I recently started my channel to change that."
Though hearing herself, Cat uses her beautiful ASL videos as a chance to learn more signs while simultaneously raising awareness about deaf culture inclusion in the beauty world. And she doesn't just assure that followers who are deaf or hard of hearing can understand her reviews, either — sometimes, Cat will also translate product recommendations into Spanish for followers and family in Venezuela. Nothing is more beautiful than accessibility and representation!
It's no wonder that beauty brands like Anastasia Beverly Hills and TheBalm Cosmetics have shown support for Cat's work. Give some of her best ASL videos a watch ahead, then be sure to follow Cat and support broader inclusion in the beauty world.
Swatching Ofra's Espresso Trio lipsticks
ASL nighttime skincare routine
ASL mascara and lipstick review
Swatching Anastasia Beverly Hills matte lipsticks
Swatching Anastasia Beverly Hills matte lipsticks