As I Am Curl Temporary Hair Color Review
I Tried a Temporary Curl Dye and Somehow Ended Up With the Best Twist-Out of My Life
As POPSUGAR editors, we independently select and write about stuff we love and think you'll like too. If you buy a product we have recommended, we may receive affiliate commission, which in turn supports our work.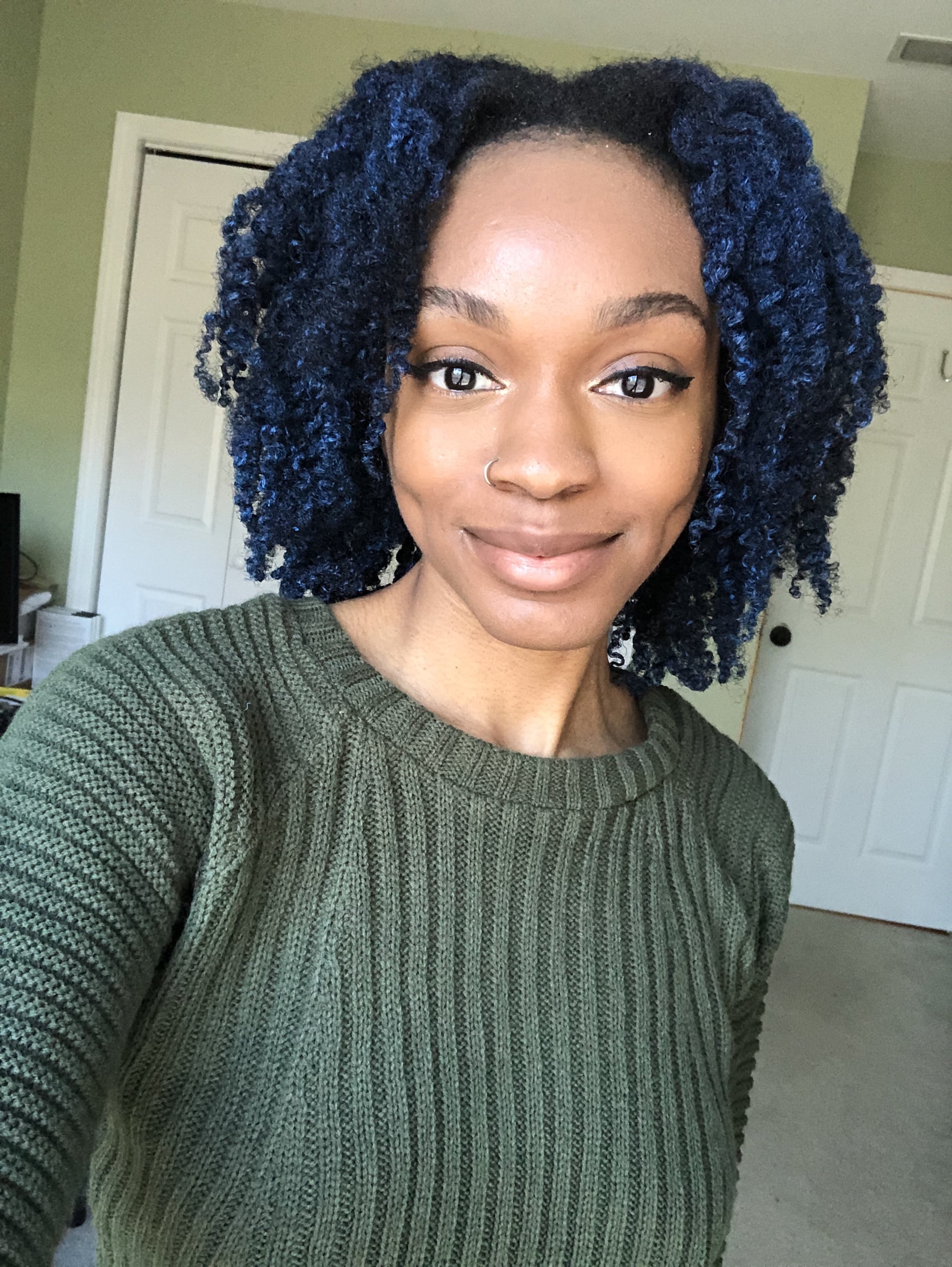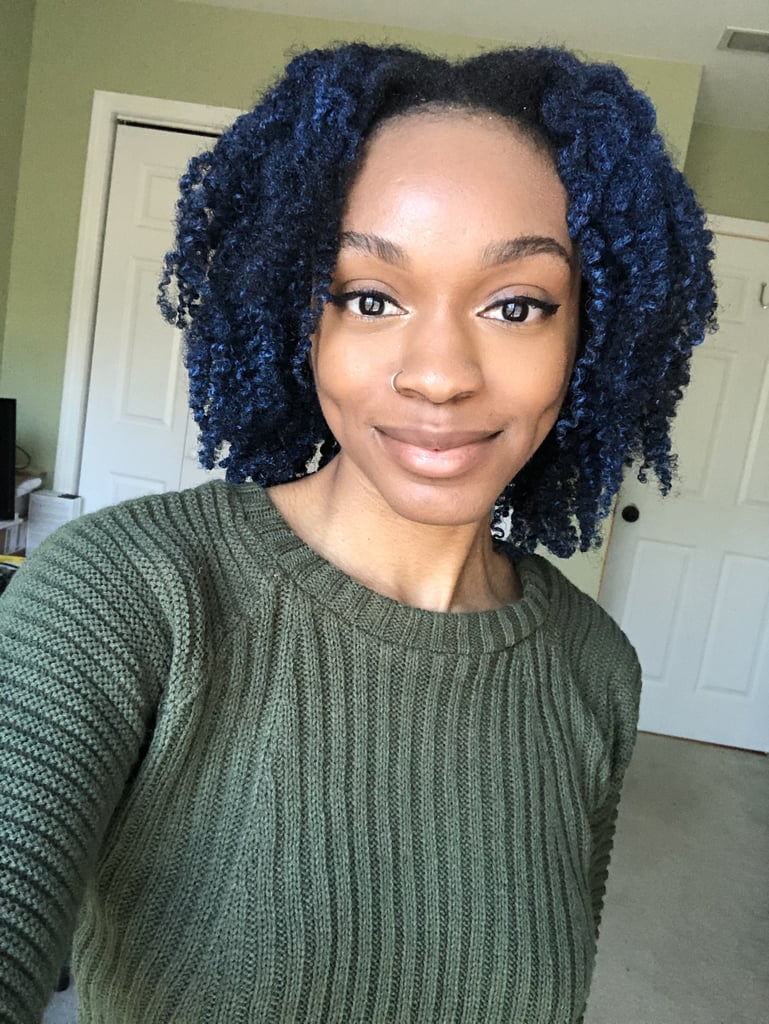 Every now and again, I come across a natural hair product that leaves me pleasantly surprised at the results. Today, that product is the new As I Am Curl Color ($8), a temporary hair color that I tried recently. I gave this product a go after never having dyed my hair previously — and somehow I ended up with both blue hair and the most defined curls I've ever seen.
As I Am launched its special collection of curl-friendly, temporary hair colors back in November. The collection includes six shades — blue, green, purple, red, gold, and silver — all of which can be applied to dry hair after washing and removed in one wash. Its star ingredient is Jamaican black castor oil to help keep the curls strong and hydrated. As a person who's never dyed her hair because she's afraid of the commitment (but is always looking to test out a buzzy new natural hair product), I was immediately intrigued and made it my mission to try it out.
I figured that if I was going to dye my hair any color, it may as well be a fun one, so I ended up purchasing two shades to test: Cool Blue and Passion Purple. I initially tried applying the purple hue to a small section of my hair when I received the products, but it didn't end up being as noticeable on my dark brown hair as I would've hoped. I went for the blue next, and to my surprise, the color was way more pigmented and popped on my hair with just a quarter-size amount to each small section. What also surprised me is that it applied more like a curl smoothie than a hair dye and that when I evenly distributed the product throughout my hair, my curls immediately began to look more defined and moisturized.
After applying the product, I twisted each section up and kept the twists in overnight. I was deathly afraid of accidentally turning everything in my path — like my pillowcase, the inside of my satin bonnet, or worse, my mother's white couch — blue, but the color surprisingly didn't rub off on anything after being applied. The key, as noted on the jar, is to only apply the color to hair that's dry or damp — not wet. Pro tip: you should also wear gloves to apply it, unless you want to end up with stained blue fingers like me.
I took out my twists the next morning. Not only was I surprised to see just how well the color took to my hair, but I was also shocked at my curl definition. The product didn't feel heavy at all, only hydrated and bouncy. My only complaint is that the product dried up and got a little flaky when I was unraveling my twists, but not to a supernoticeable degree. Overall, I'd say that if you're interested in trying out some color without the commitment or the potential damage, this would be the perfect product to have in your stash.
Image Source: POPSUGAR Photography / Danielle Jackson