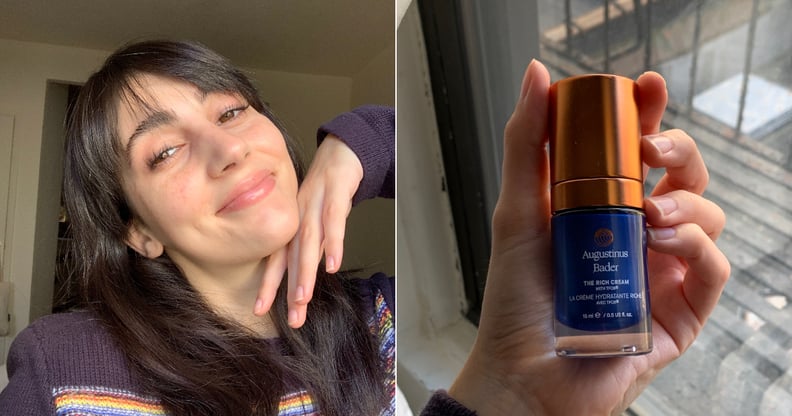 POPSUGAR Photography | Samantha Sasso
POPSUGAR Photography | Samantha Sasso
As POPSUGAR editors, we independently select and write about stuff we love and think you'll like too. If you buy a product we have recommended, we may receive affiliate commission, which in turn supports our work.
I wish I could say I didn't fully enjoy the Augustinus Bader The Rich Cream ($265), but alas, I've joined the ranks of celebrities and editors who swear by the science-backed brand. For nearly four years, I convinced myself that the brand's two face moisturizers couldn't be as good as the steep price tags imply, because cost isn't always equated to a formula's efficacy, right? In this case, I was very wrong.
I'm the first to admit that celebrity endorsements, including the random unpaid ones, sway my opinion on a product. I'm sorry, they just do! Before the news of The Rich Cream's recent vegan reformulation hit my inbox, I couldn't escape these powerful products on my social feeds, but it was one celeb mention that got me thinking maybe I should put The Rich Cream to the test. Around the time I was halfway through season four of The Crown and mystified by the young Hollywood up-and-comer who plays Princess Diana in the Netflix series, Emma Corrin, I found out her makeup artist, Florrie White, is a big fan of the brand and got Corrin on the bandwagon, too. If it worked for her, it could work for me, too, I thought.
A short month later, I found out that Professor Augustinus Bader, the biomedical scientist behind the popular formulas, had decided to upgrade The Rich Cream. The latter had already been available since the brand's original launch and existed as a more intense version of its lightweight counterpart, The Cream. Only now, Professor Bader was interested in making the already-beloved moisturizer better.
While Professor Bader never intended to launch a consumer skin-care brand (he was really focused on formulating a medical-grade wound-healing gel), his research eventually led him to create products for everyone, not just patients with severe skin damage. And the promise is a big one: almost any skin type and concern benefits. If you have dry skin, it'll be moisturized; if you have fine lines, they'll be supple and smooth; and if you have hyperpigmentation, skin will appear brightened and even. It sounds impossible, but I'm here to tell you it's not.
Professor Bader returned to the lab to do one thing: remove The Rich Cream's nonvegan ingredients, including beeswax and lanolin, and replace them with vegan-friendly alternatives, like hyaluronic acid and hydrolyzed rice protein (both of which increase moisture retention in the skin). The one thing he made sure not to remove is the brand's proprietary ingredient and secret sauce, the Trigger Factor Complex, or TFC8. Inspired by his stem-cell research, this complex blends amino acids, vitamins, and peptides to encourage cell repair and regeneration, a stronger barrier, and overall a more luminous complexion. It's like hitting CTRL+ALT+DEL on your biggest skin problems.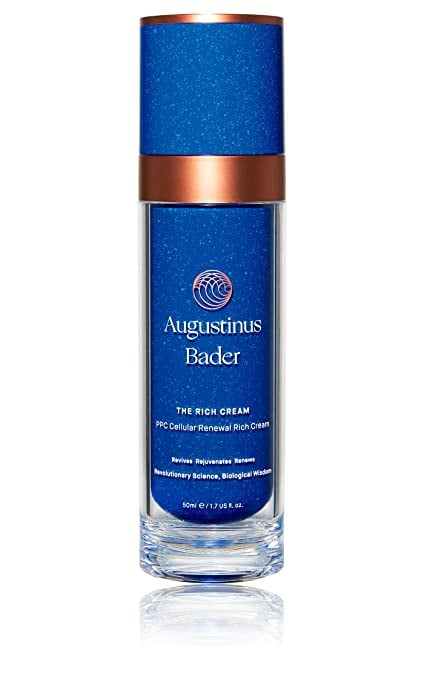 Augustinus Bader The Rich Cream Upgrade
Here's the million-dollar question: should you buy it? My answer is if you can afford it, then absolutely yes. If you can't manage the nearly $300 price tag, then perhaps one of the smaller bottle sizes is your best bet — and instead of using the moisturizer twice a day, restrict it to your nighttime routine and make the most of the tinier bottle. The latter is exactly what I do and plan on doing until my free sample runs dry. Once that happens, I'll have to decide if I should purchase another bottle or opt for a more affordable option until I can set aside enough cash to replenish my stock.
Rating:
★★★★
Or if you're looking for alternative options until you make up your mind about The Rich Cream, I've collected some tried-and-true favorites ahead.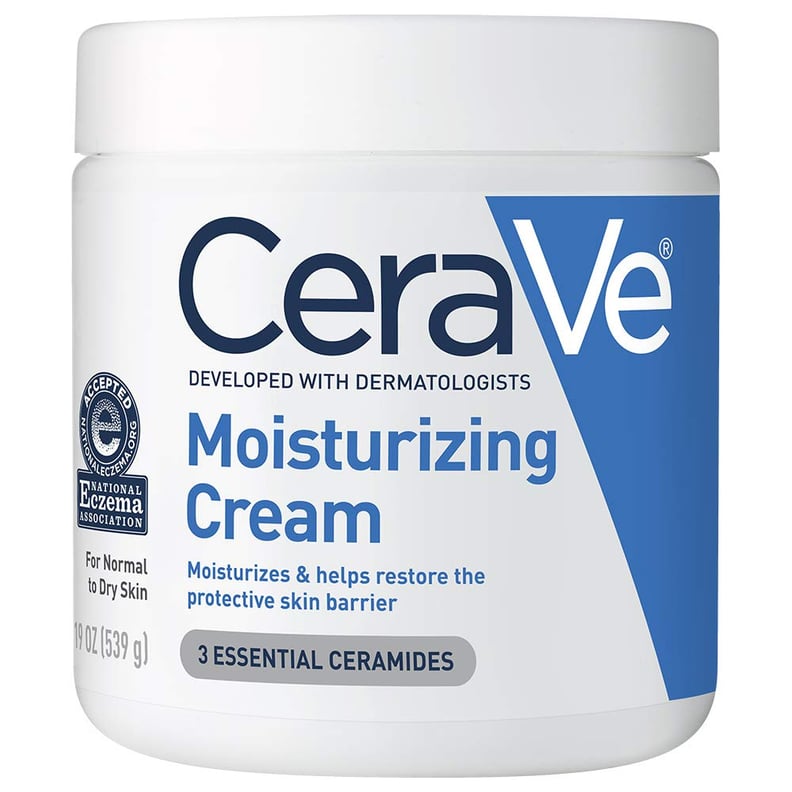 CeraVe Moisturizing Cream
Are you tired of hearing about how good CeraVe skin-care products are yet? I'm not, because the proof really is in this pudding, er, moisturizing cream. Similar to Augustinus Bader, the CeraVe Moisturizing Cream ($19) uses a patented technology to deliver its ingredients deep into the skin. It also uses ceramides to restore the skin barrier and hyaluronic acid to help retain moisture, so dry skin looks replenished almost immediately. Bonus: it's fragrance-free!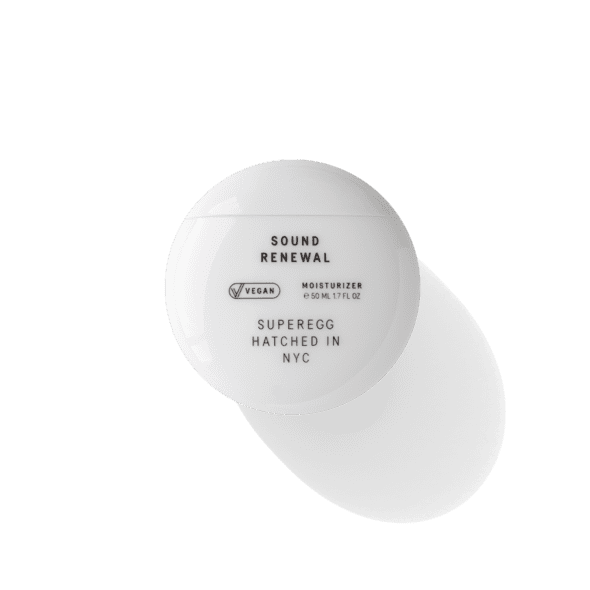 Superegg Sound Renewal
I've spent a long time experimenting with moisturizers that try to do too much, but the Superegg Sound Renewal Moisturizer ($60) does the least — and I love it so much. It's one of those products that you don't realize you love until you skip using it for a day or it runs out and you notice just how good you had it. Since that single mistake, it's become a staple in my routine.
I originally found Superegg on Instagram, and the brand story drew me in immediately: it modernizes the ancient Asian beauty traditions of using eggs as a smoothing skin-care secret. Essentially, it duplicates the nutrients naturally found in egg yolks with vegan alternatives. This, alongside additional soothing ingredients, like squalane, panthenol, and vitamin E, gives this moisturizer its gentle but effective power.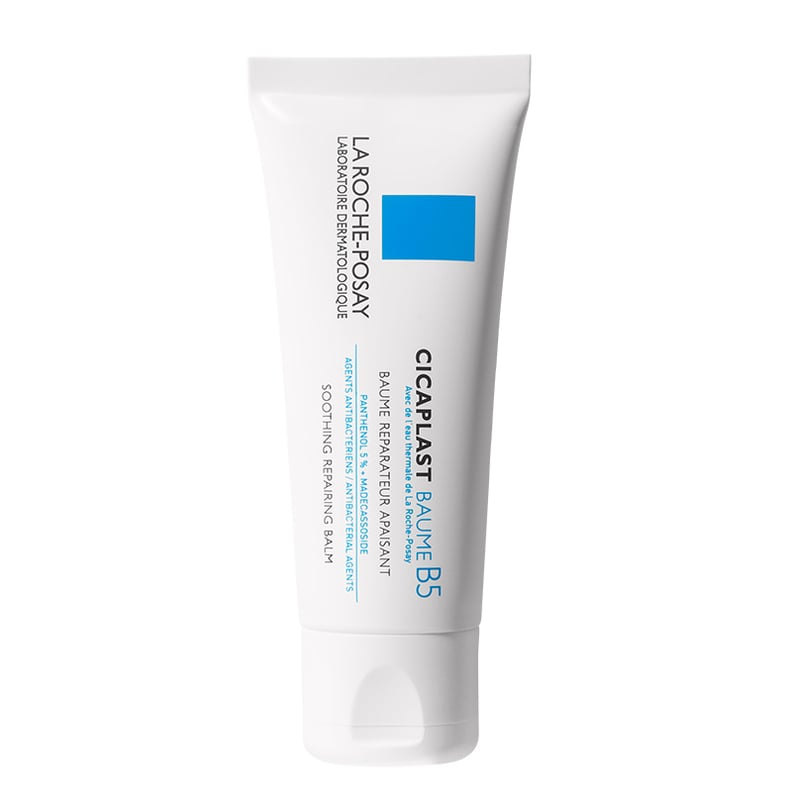 La Roche-Posay Cicaplast Baume B5 Soothing Repairing Balm
Most French beauty secrets are worthy of a spot in your skin-care lineup, and the La Roche-Posay Cicaplast Baume B5 Soothing Repairing Balm ($15) is no exception. Not only is it a recent favorite among TikTok creators looking to repair their skin barrier, but it's also a long-time favorite among beauty editors. If you deal with chronic dryness and irritation, this lotion is for you. The combination of panthenol (to reduce damage), glycerin (to attract moisture), and shea butter (to soothe dryness) makes this formula feel as powerful as a prescription treatment, just, you know, without the actual prescription.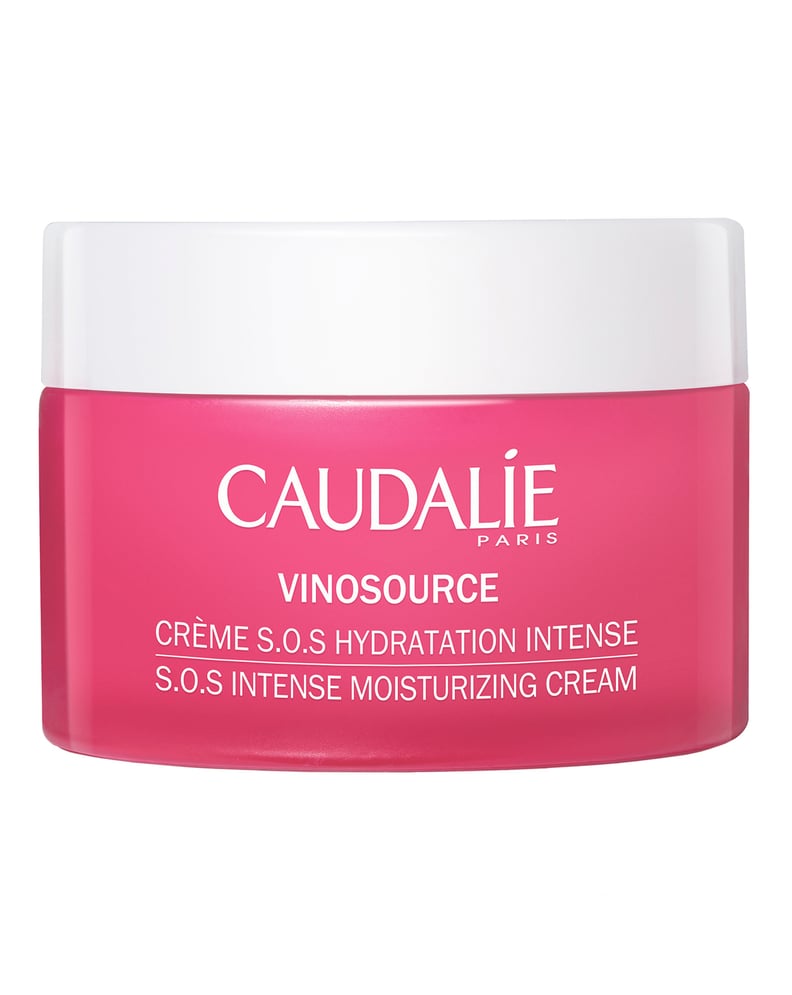 Caudalie Vinosource SOS Intense Hydration Moisturizer
Again, the French will never let you down on gentle, nonirritating moisturizers, and the Caudalie Vinosource SOS Intense Hydration Moisturizer ($42) is another example. It shares a similar richness as The Rich Cream, but instead of stem-cell research, this moisturizer uses grape water, grape-seed polyphenols, and squalane to nourish skin and provide both instant and long-term moisture. And yep, this one is vegan, too.
Bioderma Sensibio Rich Cream
From the outside, there's nothing sexy about the Bioderma Sensibio Rich Cream ($20), but I swear by the no-frills lotion hiding inside. Powered by vitamin E, glycerin, and canola oil, this stuff is deeply — and I mean deeply — hydrating. In short, it's perfect for sensitive skin — and sensitive budgets.