Australian Gold Botanical Sunscreen Benefits
Why This Natural Sunscreen Is a True Summer Essential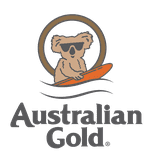 Summer and sunscreen are practically synonymous. We've partnered with
Australian Gold
to share the natural mineral sunscreen you'll be excited to wear to celebrate life outside.
When it comes to beauty, there are few universally held truths, but one that professionals, enthusiasts, and moms everywhere will agree on is that sunscreen is the best way to prevent all things bad for your skin. Next to your phone and hand sanitizer, it's the one beauty product that truly deserves its "essential" status. Sure, it might not be as exciting as mascara or lipstick, but here's a pro tip: find that one sunscreen you genuinely love and that aligns with your values, and applying it every day will suddenly feel less like an annoying chore and more like an intentional choice.
If you're still on the hunt for your chosen bottle, let us introduce you to Australian Gold's line of mineral Botanical Sunscreen, which comes in lotion, tinted face lotion, and natural spray form. Between its antioxidant-rich botanical ingredients and thoughtful, eco-conscious formulation, it has everything we're looking for in sun protection and skin care. If that hasn't convinced you, we'll just leave you with one more universal truth: you'll never regret applying sunscreen!
Protection Without Compromise
It's not often we'd call applying sunscreen a luxurious experience, but applying the Botanical Sunscreen comes pretty close — and you don't even have to pay the luxury price to do it since the entire line is under $17. Unlike other products in the same price range, the mineral lotion, tinted lotion, and natural spray provide a quick-drying, transparent application and a powder-like matte finish that never feels greasy or sticky. When a sunscreen feels this nice, you won't have any qualms about reapplying every two hours.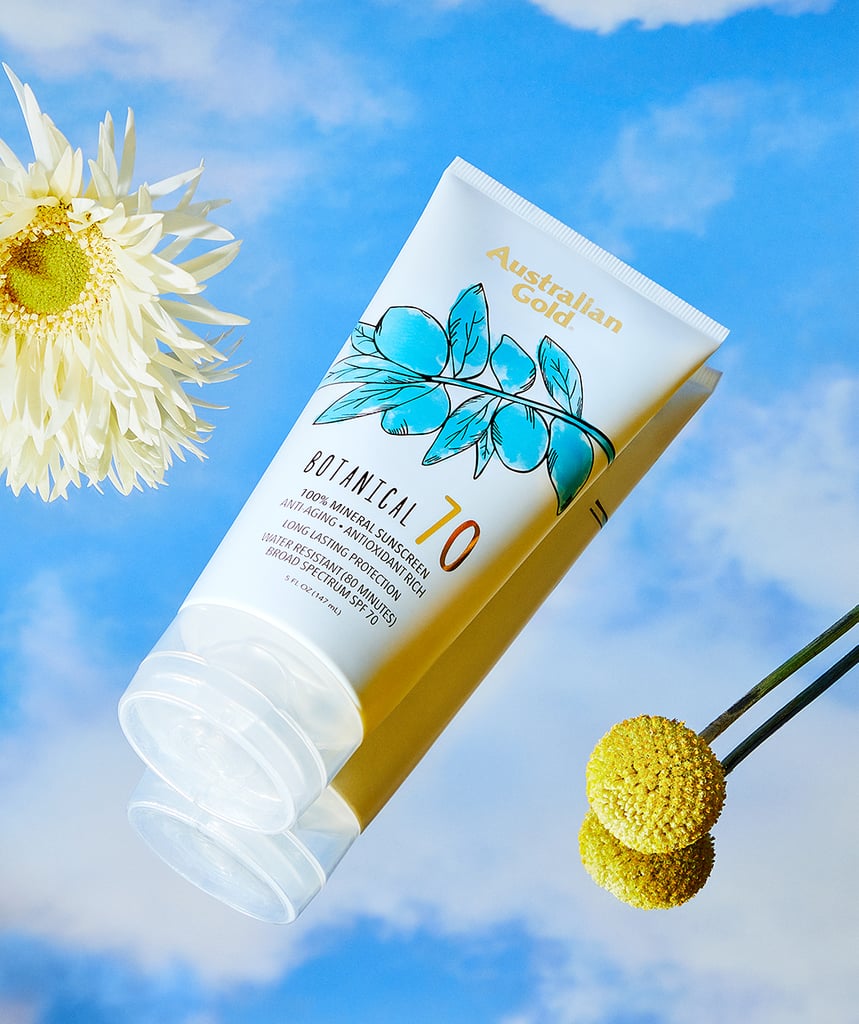 All-Natural
In addition to the mineral protection (you can thank the titanium dioxide and zinc oxide ingredients for that), the sunscreen also provides true skin-care benefits from three nourishing botanicals: kakadu plum, eucalyptus, and red algae.
Vitamin C-rich kakadu plum is known to promote collagen production and repair free-radical damage from sun exposure, calming eucalyptus helps rejuvenate and oxygenate your skin, and nutrient-dense red algae helps deliver vitamin A, niacin, folic acid, and amino acids to your skin. Fun fact: all these ingredients hail from Down Under, and they're safe for the entire family!
Eco-Conscious
Knowing a sunscreen is formulated with skin-safe ingredients is one thing, but feeling confident that it's thoughtfully created to be Earth-friendly is another. Luckily, the Botanical Sunscreen is designed to be reef-safe — the entire line is free of ingredients identified to have potential adverse impact on coral reefs. Plus, it's cruelty-free and vegan. How's that for having your protection and wearing it too?
Australian Gold Botanical SPF 50 Tinted Face Sunscreen Lotion — Rich to Deep

Buy Now
Credits: Photographer: Matthew Zach; Art Director: Becky Joy; Prop Stylist: Nicole Louie; Producer: Cassie Doyle; Production Coordinator: Hannah Lee