Ayanna Pressley Shares Powerful Story Behind New Congress ID
Ayanna Pressley Explains Why She's Grateful to See Her Hair Loss Reflected in New Congress ID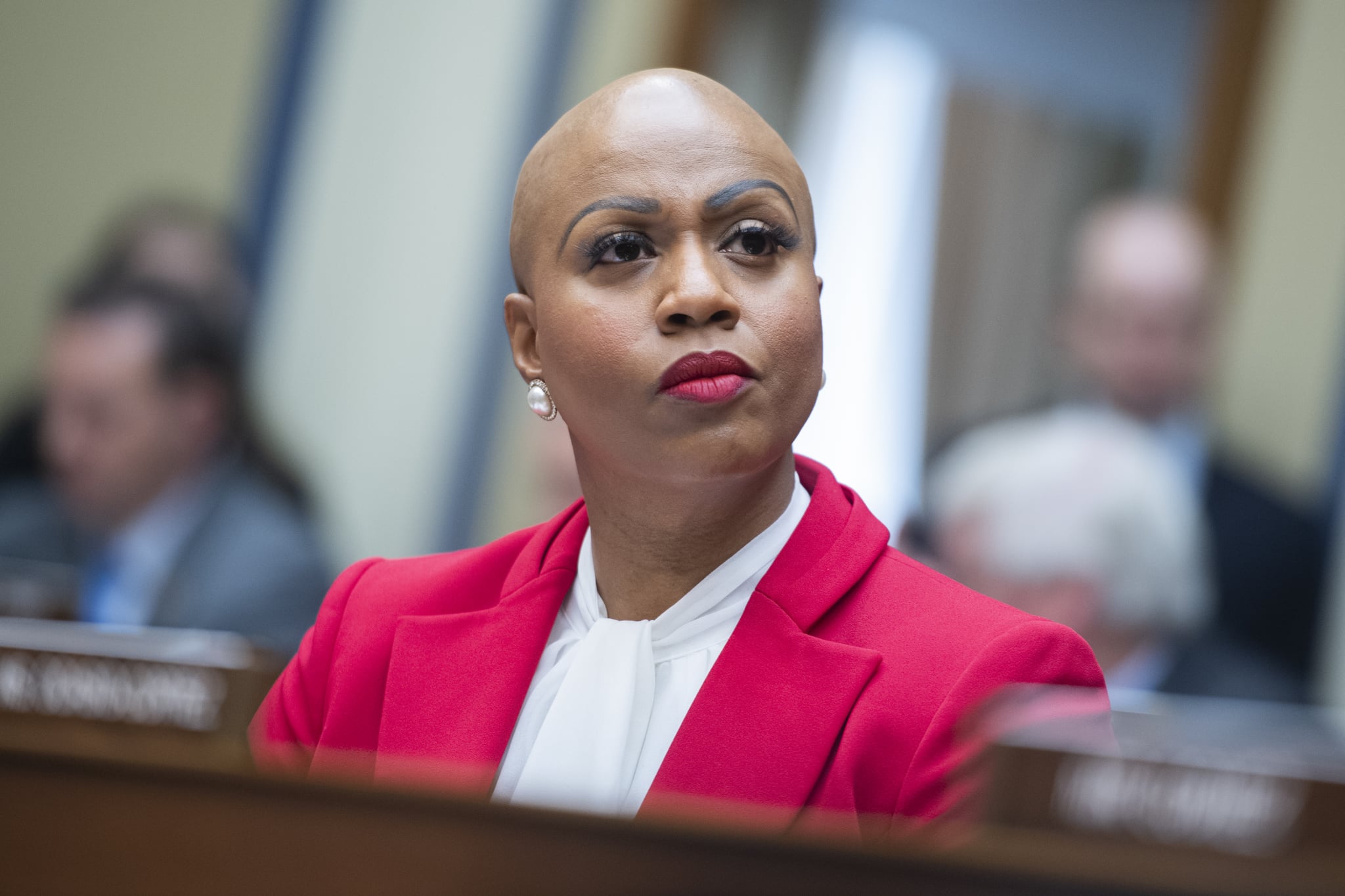 Image Source: Getty / Tom Williams
Rep. Ayanna Pressley's reelection to Massachusetts's 7th congressional district comes with at least two more years of service — and a new ID. The politician was diagnosed with alopecia areata (a condition that slows hair growth and causes unpredictable hair loss) in 2019, and over the past year, has been open about the tough times and empowering moments. On March 6, the politician explained on Instagram why it feels significant to have a card that accurately reflects the way she looks today.
"New Congress new ID," Pressley captioned a photo showing her 2019 and 2021 cards. "Often in the airport or other places where I have to produce an ID, people will say, I don't look like my ID. It is uncomfortable to explain. I feel conspicuous and uncomfortable. I am grateful to have an ID that finally aligns with where I am on this journey called life. I loss my hair but gained something else. Who says you need hair to rock a crown? Shout out to @jamayamoore for your glam support & sisterhood always."
At the beginning of her journey with alopecia, Pressley would wear wigs. She later decided to be "freed" from the secret of her diagnosis and publicly shared her story in a video for The Root. She has since become a beacon for others who experience a similar diagnosis or hair loss, reminding us all, "Who needs hair with these cheekbones?" See her full post ahead.