Editors Agree — These Beauty Treatments Are Worth Investing Your Time In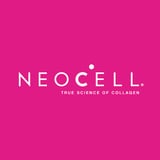 Got free time on your hands? We've partnered with NeoCell to show you the at-home beauty treatments you can do for your best skin, hair, and nails.
More time social distancing at home means more opportunities for self-care (spoken like true beauty enthusiasts, we know). From routine maintenance to luxurious pampering, self-care can look different for everybody, but if there are beauty treatments and activities worth investing your time in, POPSUGAR Beauty editors know what they are. Whether it's treating your scalp to a much-needed scrub, making a delicious morning beverage to help enhance your natural glow, or getting artistic with your manicure, we're sharing all the things we love making the time for right now.