The Best Burt's Bees Lip Balm For Essential Workers
4 Important Things This Shelter Worker Does Every Day to Take Care of Herself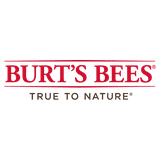 Some of the most impressive women aren't getting the recognition they deserve. We've partnered with
Burt's Bees
to shine a light on the important work they're doing, and how the new Rescue Balm is saving their severely dry lips day after day.
When we think of the term "essential worker," it's easy to come up with a list of the people whom we interact with daily: our mail carrier, our grocery clerk, our doctor. But it's important to remember the term also encompasses those workers who are less visible to us, working in sectors that often don't get acknowledged.
Thomasina Pearce falls in the latter category. She works as an overnight residential advisor at a New York City shelter that serves youth experiencing homelessness. Between the hours of 10 p.m. and 8 a.m., she's there in person, ensuring that the needs of youth are met, whether that's providing food and clothing, mediating conflicts, or organizing workshops for youth development. "I began working with young people as a young person myself, and since then, I knew it was my calling," Thomasina said. "I recognized that there was a need for more hands on deck within youth advocacy. Youth are our future, and I feel a commitment to helping them develop into healthy, stable adults in any way that I can."
And even though the hours are long and the job is often thankless, what keeps Thomasina coming back is the joy and fulfillment it brings her. That, and a really good self-care routine. Because while Thomasina has dedicated her career to looking out for others, she never misses an opportunity to care for herself every day. "I spend a lot of time giving to others, and that requires a lot of energy. Self-care allows me to pour that energy back into myself. As the saying goes, you can't pour from an empty cup."
"Self-care to me is assessing my needs, fulfilling those needs, and taking time to regroup," Thomasina noted. On most days, the immediate translation is caring for her skin and lips before heading into her night shift. "If I see my skin is looking dryer than usual, maybe I'll take a moisturizing bubble bath. If I see my face is looking dull, maybe I'll exfoliate." But one thing she does every single day without fail is treat her lips using the Burt's Bees Unscented Rescue Balm. "I'm required to wear a mask 10-plus hours out of my day, and in the winter months, my lips could definitely use some extra TLC." The brand doubled the waxes and butters of its classic balm and infused the formula with antioxidant-rich turmeric, creating an advanced lip-care treatment that helps to instantly hydrate and promote healing for extremely dry lips. Plus, the unscented version is perfect for those with sensitive skin. "I love that the balm provides long-lasting moisture," Thomasina said. "I feel so revived afterward!"
Thomasina also makes sure to fit in an hour a day for exercise, doing both cardio and core work before work. "I work out to clear my head and keep me in shape."
And when it comes to a delightfully unexpected ritual, she always schedules in a phone call with her mom! "I talk to my mother every single day and I consider this serious self-care! We all need some kind of support system and she is my support. We both work the overnight shift, so she can relate to a lot of what I experience in my field of work. She is my confidant."
Once her night shift is up, Thomasina winds down with a nourishing meal. "Eating breakfast is something I make sure to do daily," she said. "It's the most important meal of the day and, as I try not to eat heavily during my overnight shift, I make sure to have a hearty breakfast when I get home. This time is usually spent in silence, just thinking, reflecting, or imagining."
No matter your job, Thomasina's daily rituals make it clear that self-care can be an excellent cup filler. But nothing beats a simple thanks from someone else. "I have learned that words of affirmation and encouragement play a larger role than we might think during this time. Hearing simple things like 'thank you' from the youth makes my work feel worth it."
Credits: Photographer: Matthew Zach; Art Director: Samara Grossman; Wardrobe Stylist: Alexis Badiyi; Hair and Makeup Artist: Sadhvi Babu; Producer: Cassie Doyle