Drunk Elephant Is Now Available at Ulta Beauty, and Let's Just Say, Our Next Haul Is Going to Be Epic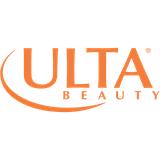 Despite our ability to correctly pronounce scientific beauty ingredients and use them unironically in casual conversation (niacinamide, anyone?), beauty editors are just like everyone else. We pick at our blemishes, we forget to apply eye cream, and we're obsessed with Drunk Elephant™.
"Obsessed" isn't a term we use lightly here at POPSUGAR, but it's truly the only word accurate enough to describe how we feel about the beauty brand. Utter "Drunk Elephant" in a meeting or a Slack channel, and suddenly everyone's sharing their favorite product unsolicited.
Founded in 2013 by Tiffany Masterson, Drunk Elephant offers a full range of products for face, hair, and body and has achieved cult status — or whatever a step above cult status is — among beauty-lovers. Its products are free of harmful ingredients, formulated at optimal pH levels, and, most notably, fun, proving that effective beauty doesn't have to be clinical or intimidating. Best of all? Drunk Elephant is available to shop at Ulta Beauty in stores and online now.
To celebrate our favorite beauty brand joining forces with our favorite beauty retailer, we (purposely) solicited a few editors and hardcore brand enthusiasts to share their all-time-favorite DE product. Consider this your official shopping checklist — we certainly are!