Best Skin-Care Routine For Combination Skin
The 3-Step Skin-Care Routine to Follow If You Have Combination Skin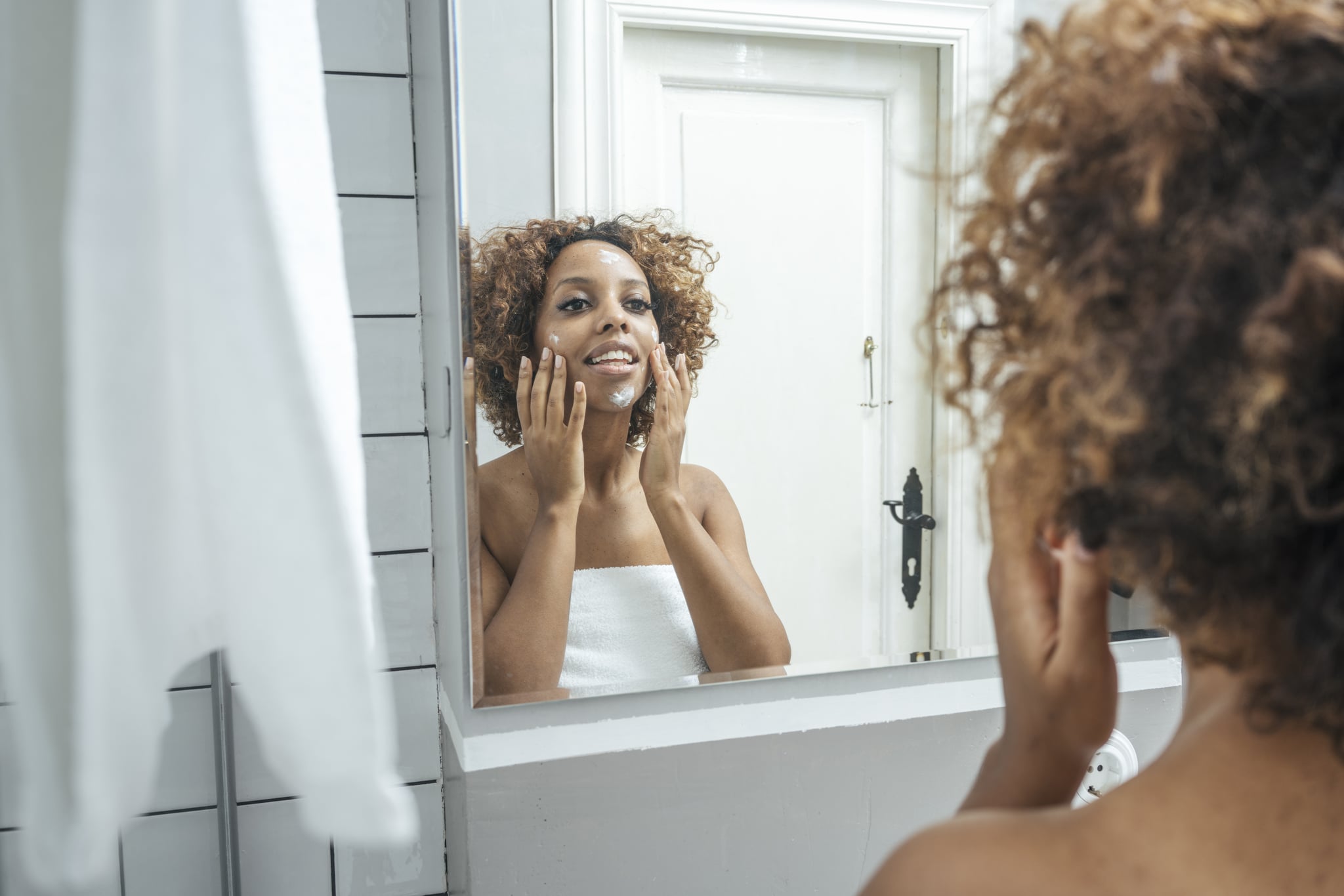 There's a lot of trial and error that goes into finding the best skin-care routine for you, but even if you don't have access to a professional to point you in the right direction, no one ever said it has to be a pain. The first step is always figuring out what your skin type is, and once that's narrowed down, you can zero in on a number of products based on your skin's individual needs.
If you have combination skin, for example, you tend to experience a combo platter of it all: oil, dryness, and in some cases, acne. Typically, people with this skin type deal with oily T-zones while experiencing some amount of dryness on other areas of the face like the cheeks. So when constructing a routine for yourself, look for oil-free formulas and treatments that can restore moisture to drier areas of your skin without clogging the pores.
In case you need a little guidance, read ahead for our simple guide to creating a basic skin-care routine for combination skin.
Step 1: Cleanse
No matter your skin type, cleansing is arguably the most important first step of any skin-care routine, but that doesn't mean you should settle on any old face wash to get the job done.
"Combination skin types should focus on minimizing oil production to keep breakouts in check," celebrity aesthetician Shani Darden previously told POPSUGAR. When searching for a cleanser, you should look for products that will help fight acne (if you have it) and clear your T-zone of excess oils without drying out the other areas of your face.
A few of our favorites: the Ole Henriksen Find Your Balance Oil Control Cleanser ($28), Paula's Choice Resist Perfectly Balanced Foaming Cleanser ($19), and Neutrogena Hydro Boost Hydrating Gel Cleanser ($8).
Step 2: Treat
After cleansing, you want to make sure you're treating your face with a lightweight serum or treatment that'll moisturize your skin without clogging pores. Look for ingredients like hyaluronic acid and niacinamide, which are known to hydrate. We like the The Ordinary Hyaluronic Acid 2% + B5 ($7) or the Glow Recipe Watermelon Glow Niacinamide Dew Drops ($34).
Step 3: Moisturize
"Like oily skin types, focus on hydrating the skin without the use of oils by using a lightweight moisturizer," Darden said. A few picks that do the trick are the Summer Fridays Cloud Dew Oil-Free Gel Cream Moisturizer ($42), which features hyaluronic acid as its star ingredient to support the skin's moisture barrier; Honest Beauty Hydrogel Cream With Hyaluronic Acid ($20), which delivers a soothing burst of hydration to the skin without weighing it down or layering it with any excess oil; or Farmacy Daily Greens Oil-Free Gel Moisturizer With Moringa and Papaya ($38), which hydrates the skin while helping to reduce shine and keep pores clear of dirt and oils.
— Additional reporting by Jessica Harrington