10 YouTube Beauty Vloggers Under 25 You Need to Watch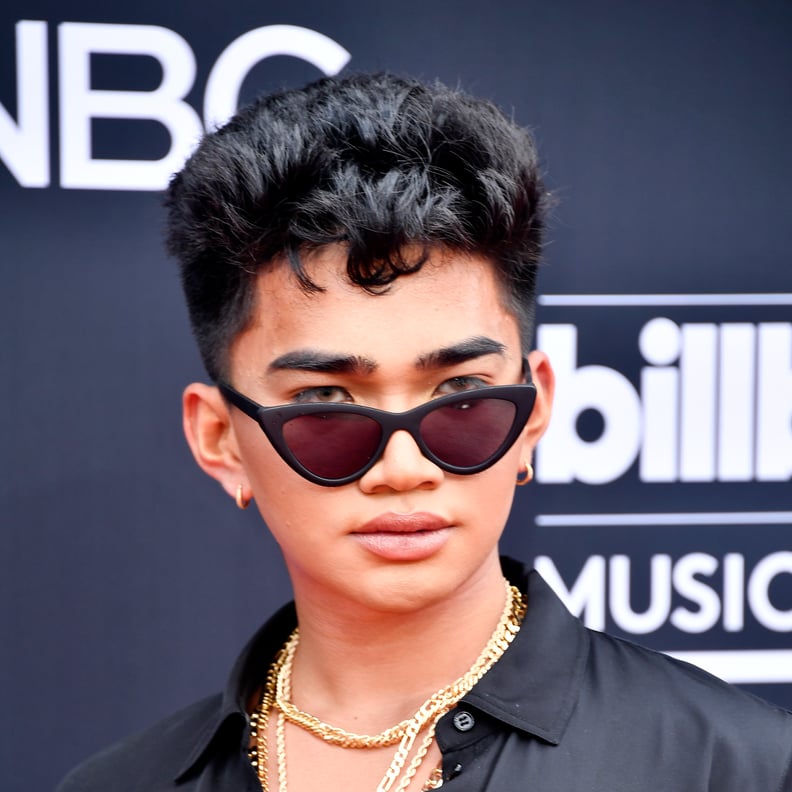 A new generation of beauty bloggers is emerging on YouTube, and these talented creators are redefining the space. Having grown up with social media, these under-25-years-old internet stars know what they're doing when it comes to makeup application, skin care, hair looks, and nail art.
What's perhaps the coolest thing about them, however, is their dedication to being authentic online instead of crafting a picture-perfect life made for Instagram. They are unafraid to experiment or mess up, and know they can pull off any look with a little bit of confidence — all while being watched by thousands (or sometimes millions) of people.
Ahead, check out the bonafide and upcoming beauty bloggers changing the industry.
Kylie Jenner
At only 22 years old, Kylie Jenner has gone from reality star to beauty entrepreneur with Kylie Cosmetics. The maven posts videos about her makeup line to YouTube, sometimes guest-starring her famous sisters. While you may not learn much from this video, it's sure to be very entertaining as you watch Khloe Kardashian and Jenner getting ready to go out while drinking.
Haley Pham
Haley Pham is 18 years old and makes videos related to beauty and fashion that are all super entertaining, aesthetically pleasing, and fun to watch. In addition to her beauty content, she also shows her fans how to wear items from thrift shops and back-to-school outfits. Plus, she always has the coolest nail art to inspire your next manicure.
Bretman Rock
At only 20 years old, Bretman Rock has a lot of accomplishments under his belt. In addition to having a Power Your Pretty award-winning beauty collaboration with ColourPop and 6.68 million subscribers, he's also a very talented makeup artist in his own right. You'll love watching him, his sister Princess, and his niece Cleo play with makeup.
Fiona Frills
The purple-haired Fiona Frills is unafraid of playing with her beauty look at just 15 years old. She posts videos about her first time spray tanning, emulating Billie Eilish's style, and giving herself complete makeovers.
Summer McKeen
Not only does 20-year-old Summer McKeen post lifestyle videos and candid vlogs for her 2.3 million followers, but she also has a Nudestix collaboration which includes a cosmetics bag of her favorite products. She frequently posts videos starring her family, gives tips about how to stay confident, and explains what life really is like as an influencer.
Larsen Thompson
Teen model Larsen Thompson makes videos about her career as well as beauty tips she's learned from professional makeup artists. The 18-year-old gives her followers a behind-the-scenes look at photo shoots as well as popular YouTube channel videos like "Letting The Person In Front of Me Decided What We Eat."
Lisette
Not only is 22-year-old Lisette a successful YouTuber, she's also won awards for her makeup tutorials. In 2015, the blogger was a top 12 finalist for the NYX Face Awards. She posts videos about curly hair, nail care, and trying out new makeup products.
Jessie Paege
While Jessie Paege describes her channel as one about mental health and identity, the 20-year old is definitely also into beauty. The vlogger has already had a Tarte collaboration for Pride as an openly out YouTuber, and posts videos about her frequent hair color changes.
Amanda Steele
Originally an exclusive beauty blogger, 20-year-old Amanda Steele has expanded into videos about modeling and fitness as well over the last few years. Since starting her channel in 2010, she's had a collaboration with sunglasses brand Quay Australia, been signed by IMG models, and even starred in a drama on Hulu called Guidance.
Toni Olaoye
Toni Olaoye is a self-taught makeup artist and 23-year-old student who posts detailed step-by-step tutorials to YouTube. Her glamorous looks have gained her 487,000 dedicated followers.