I Didn't Wash My Hair For 6 Days to Test the Billie Floof Dry Shampoo — Don't Judge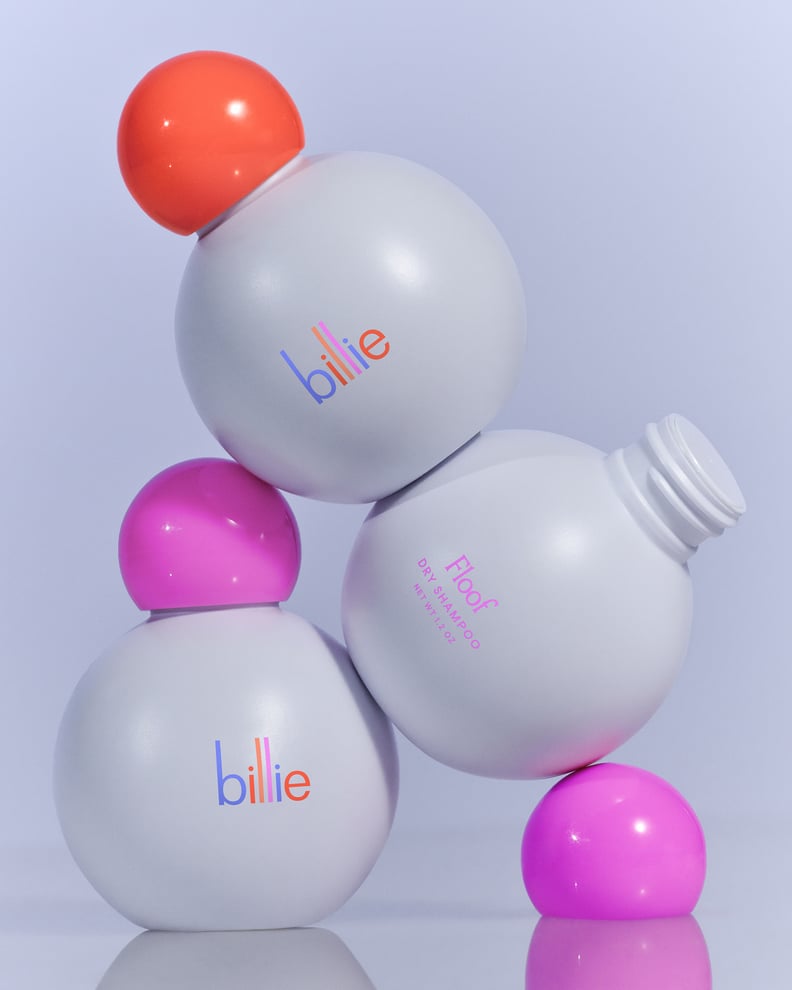 Courtesy of Billie
Courtesy of Billie
Every editorial product is independently selected by our editors. If you buy something through our links, we may earn commission.
Billie — the body-care brand known for its cult-favorite shaving products — has stepped out of the shower and now deserves a spot at your vanity with the launch of its Floof Dry Shampoo. The volumizer-meets-dry-shampoo combo comes in two shades for dark and light hair, and as someone with rather thin, brunette hair, I felt I was the perfect candidate to put it to the test.
I have a hard time using a lot of dry shampoos because of the white powdery residue they leave behind on my dark brown roots. In my experience, even a lot of products that say they don't leave behind any white powder still do. That may be why I'm not as taken with dry shampoo as many other people — I hadn't found the right formula yet.
Right out the gate I had hope that Floof would change my mind, given that it comes in two different colors for light and dark hair. It also helped its case that it comes in the cutest dry shampoo bottle I have ever seen. (How perfectly on-brand is that for Billie?) Unlike a lot of dry shampoo products that come in an aerosol can, Floof is a powder formula.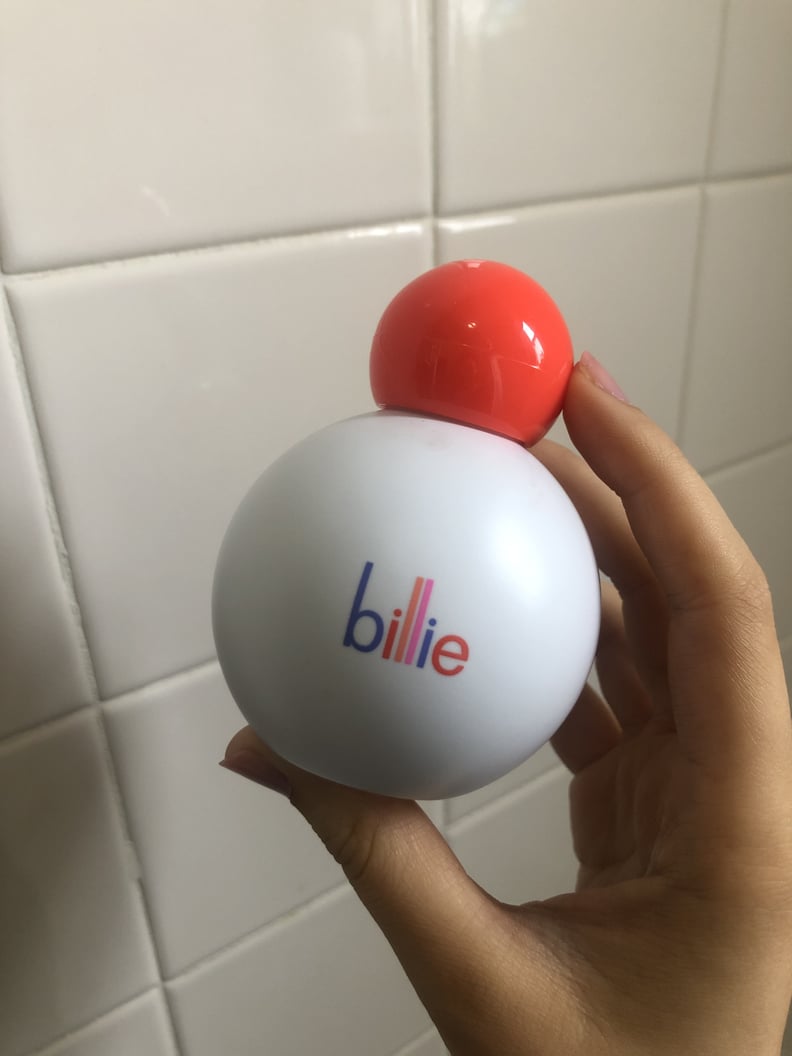 Floof Dry Shampoo ($14) is made with baking soda, biotin, rice starch, and plant-based fibers to absorb oil on the roots of your hair while still being kind to your scalp. Those same ingredients are also to thank for the added bounce and texture it adds to your hair. To apply it, you simple shake the bottle onto hair a few inches away from your head and work it in with your fingers.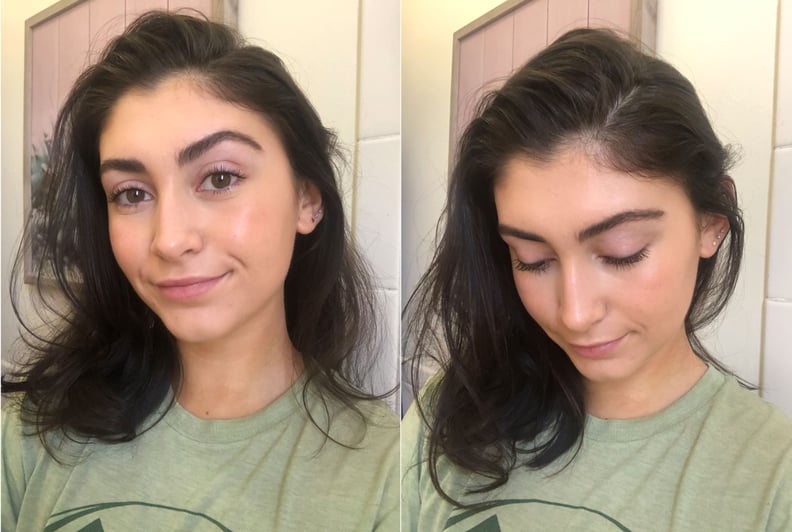 Dirty Hair Before Billie Floof Dry Shampoo
I'm partially ashamed to admit that I didn't washed my hair in six days to test this product. (Okay, maybe that's not the only reason I haven't washed my hair in almost a week . . . I'm also not going anywhere, so why bother?) Still, it did give me a good excuse nonetheless. I applied Floof generously to my roots in different sections of my hair and let it sit for a few minutes before rubbing it in with my fingertips.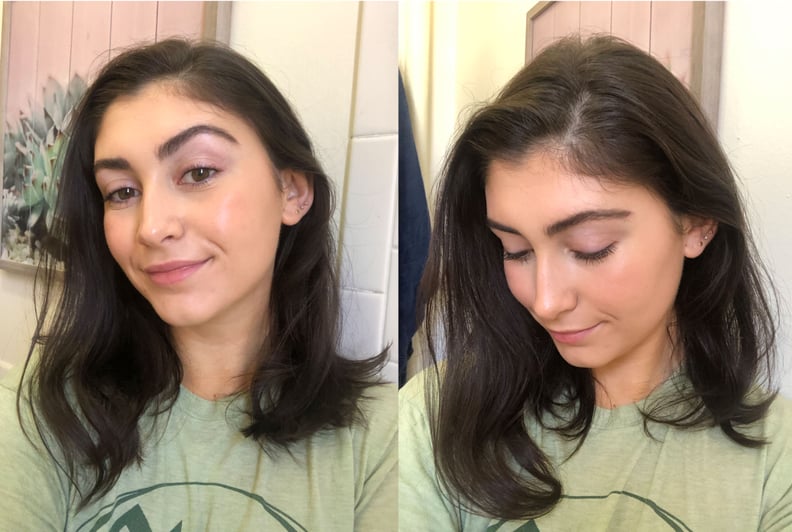 Clean Hair After Billie Floof Dry Shampoo
The powder is a light, grayish brown color — a major improvement from ghost-white — and disappears into roots once you rub it in, banishing oil in the process. My roots are usually where my hair looks a little flat and this gave them a nice little lift. After brushing my hair through you couldn't tell I used any dry shampoo at all, but it did look like I washed my hair much more recently than I had. Success.