The ABC series Black-ish has been nominated for an Emmy in the outstanding contemporary hairstyling category, and there are a lot of reasons why that's big. Hair department head and Tracee Ellis Ross's hairstylist Araxi Lindsey received the nomination for her work in the episode "Hair Day," which follows Marsai Martin's character Diane Johnson on her new beauty journey at the salon with her mom Rainbow Johnson (portrayed by Ross) after expressing she no longer wants to get chemical relaxers in her hair.
"I took reference from my personal journey as a teenage girl in making that transition from wearing a lot of braided hairstyles with beads, then transitioning from that into a relaxer only to find out that chemical process on natural hair isn't the best way to go, especially for young children," Lindsey told POPSUGAR. "I remember going through the process of not wanting the relaxer anymore and then working with my own natural hair, and just how time consuming that can be and how damaging it could be to a young girl's ego."
Aside from being relatable for young Black girls and women, the reason this Black-ish episode in particular and the Emmy nomination for Lindsey are so important is multilayered, and she explained why ahead.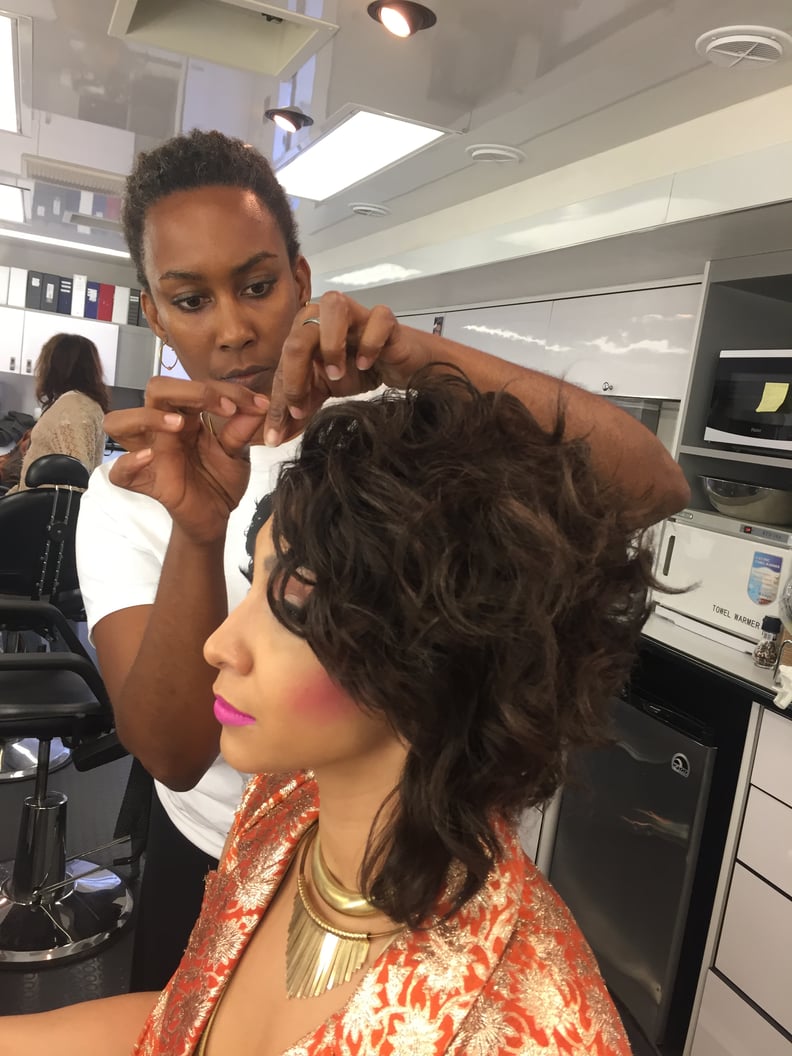 For one, these experiences often aren't shown to the masses. "A lot of people don't dive into African American stories on how to live the everyday process," said Lindsey. "The world doesn't get to experience it as a whole. So, to celebrate it and to show it to other people, it helps them understand like, oh, this is why hair is so important."
There's also the overarching message of the episode that young women, and young people in general, should feel empowered to make their own decisions and go with what makes them feel the most comfortable in the beauty space. "Most young girls just have to do what their parents say," said Lindsey. "And in this episode, Rainbow allows her daughter to decide what she wants and what she sees as beautiful."
The dream sequence in the episode only drives that point home, as different women in the salon show Diane the ample hairstyle possibilities available to her.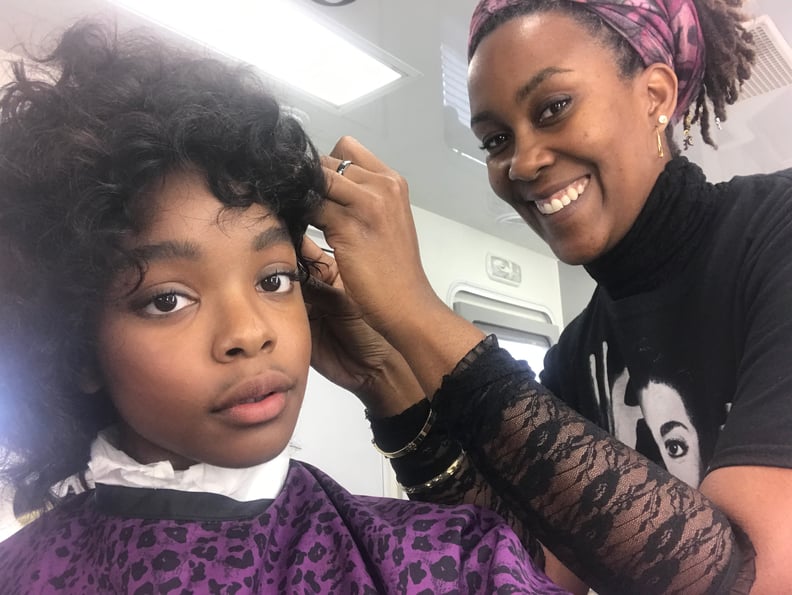 "I hope young children, women, boys, everyone — I hope that they understand that they have a choice and you don't have to wear what someone else wants you to wear," said Lindsey. "Your look is your look and it can be liberating for yourself however you want to express yourself with your hairstyles. We have options."