Should I Use the Bliss Bright Idea Products?
This New Under-$25 Vitamin C Line Is Already a Beauty-Editor Favorite — and For Good Reason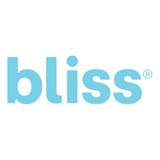 Does your skin need a mega vitamin C boost? We've partnered with
Bliss
to show you why the new Bright Idea line is an editor favorite for bright, firm skin.
When beauty products are affordable, effective, and beloved among industry insiders, we call this the holy-grail trifecta. And as beauty editors who come across a lot of products, we'll say it's pretty rare to find one that nails all three. But when we do? We can't help but share the good news — just call it our journalistic duty.
The Bliss Bright Idea vitamin C skin-care line may have just launched a few months ago, but it's already one beauty editors, insiders, and enthusiasts are stocking (and restocking) up on. With a serum, moisturizer, and eye cream that are each under $25 and all packed with the most effective, nonirritating form of vitamin C, this trio delivers brightened, firm skin and, dare we say, does so just as effectively as its more expensive counterparts. Get to know the three products below, and you'll see why we're utterly enamored.
If you struggle with dark spots or discoloration, a vitamin C serum is your best beauty bet for boosting brightness since it often contains the highest potency of vitamin C. The Bliss Bright Idea Vitamin C + Tri-Peptide Collagen Protecting & Brightening Serum is no different, featuring the brand's highest concentration of ultrastable vitamin C to help brighten and diminish the look of dark spots. On top of that, the tripeptides help boost your skin's natural elasticity, which means firmer, plumper skin in the long run. And, unlike your more expensive products, you'll have no qualms about applying this serum day and night to see quicker results.
We love massaging the serum into the skin as the first step after cleansing and before moisturizing and can confirm it layers well under makeup!
The benefits of vitamin C are seemingly endless — for example, did you know it can help protect against environmental aggressors and free-radical damage? That's why it's important to incorporate the ingredient daily for your best skin. The Bliss Bright Idea Vitamin C + Tri-Peptide Collagen Protecting & Brightening Moisturizer makes it especially easy, and not just because it can be layered over the Bright Idea Serum (and under makeup). The light, quick-absorbing texture melts right into the skin to deliver long-lasting hydrating and a dewy glow, on top of all the brightening and firming benefits.
We like to layer this over the serum, morning and night, for instantly plump, soft skin.
In addition to dark spots, vitamin C's brightening properties are especially good for helping those dark undereye circles as well. Just like the Bright Idea serum and moisturizer, the Bliss Bright Idea Vitamin C + Tri-Peptide Collagen Protecting Eye Cream contains a combination of vitamin C and tripeptides to help not only brighten and firm but also smooth and revive the delicate eye area. Applying this daily will help reduce the appearance of fine lines over time.
We like to use our ring finger to gently pat the eye cream around the eye area (don't forget to go up to the brow bone as well!) as the last step of our morning and night routine after applying the serum and moisturizer.