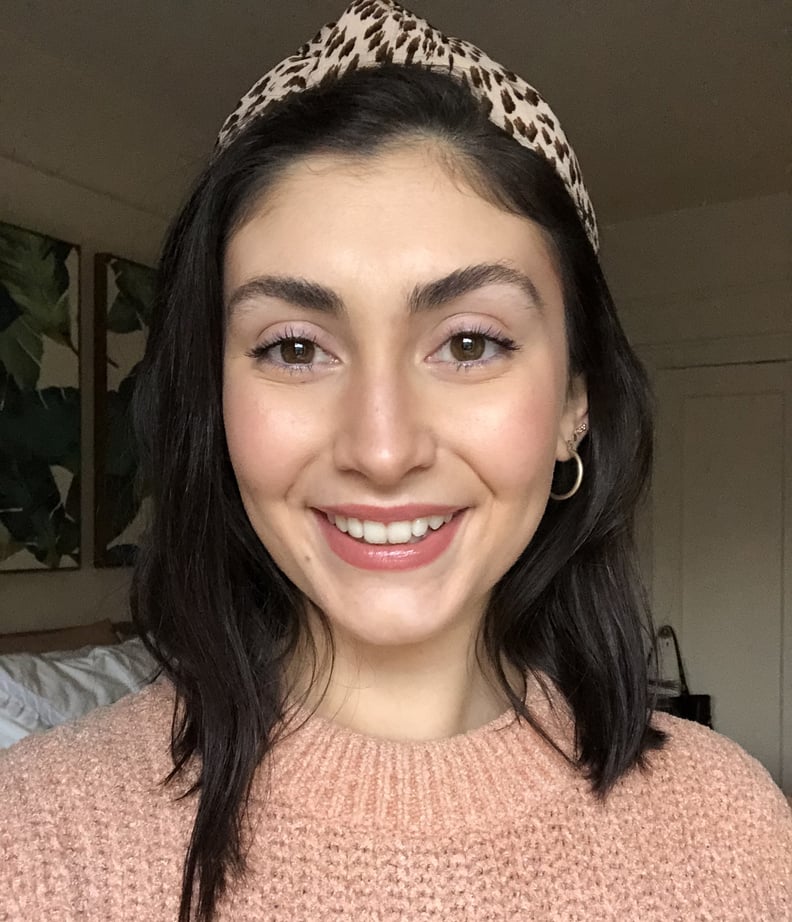 POPSUGAR Photography | Jessica Harrington
POPSUGAR Photography | Jessica Harrington
As POPSUGAR editors, we independently select and write about stuff we love and think you'll like too. If you buy a product we have recommended, we may receive affiliate commission, which in turn supports our work.
Very seldom does a beauty trend that was once hot and absolutely everywhere stay in the past. It might take years, if not decades, but nearly everything comes back eventually. (Except, maybe, stick-thin eyebrows. Those can stay in the '90s.) It's fun to see makeup-lovers on TikTok breathe new life into old trends, including the latest: 1980s-inspired blush contouring.
I stumbled across a video on TikTok that went viral by Alena Giuliani (@alenaavictoriaa) where she was showing viewers how to contour with blush. The technique she demonstrated involves strategically applying blush to different areas of your face to make it appear leaner and your cheekbones higher. It's similar to contouring with a bronzer, except you apply it differently. The makeup technique isn't far off from blush draping, which was popular in the '80s and involved applying blush with a heavy hand to your temples and tops of your cheekbones, as opposed to just the apples like we do now.
I could write a full romance novel about blush — I love it in every form, from powder and cream to gel and even spray — so there was no doubt in my mind that I was going to give this '80s-inspired blush draping technique a try. After doing the rest of my makeup exactly as I usually do, I grabbed my favorite blush for winter, the Hourglass Ambient Lighting Blush Collection in Sublime Flush ($40). You can really use any type of blush to contour with, but I find it easier to layer on the pigment with powder; just stay away from shimmer formulas.
Using a fluffy blush brush, I put the powder on the high points of my cheekbones and carried it up to my temples. One application on each side was hardly noticeable, so I went in for a second — we're going for high impact here but not quite dancing disco queen. Then I applied my highlighter, Charlotte Tilbury Filmster Bronze & Glow, on top.
The difference is subtle, but you can definitely see it — my face looked more elongated, and my cheekbones appeared higher. Think of it as an instant facelift but with blush.